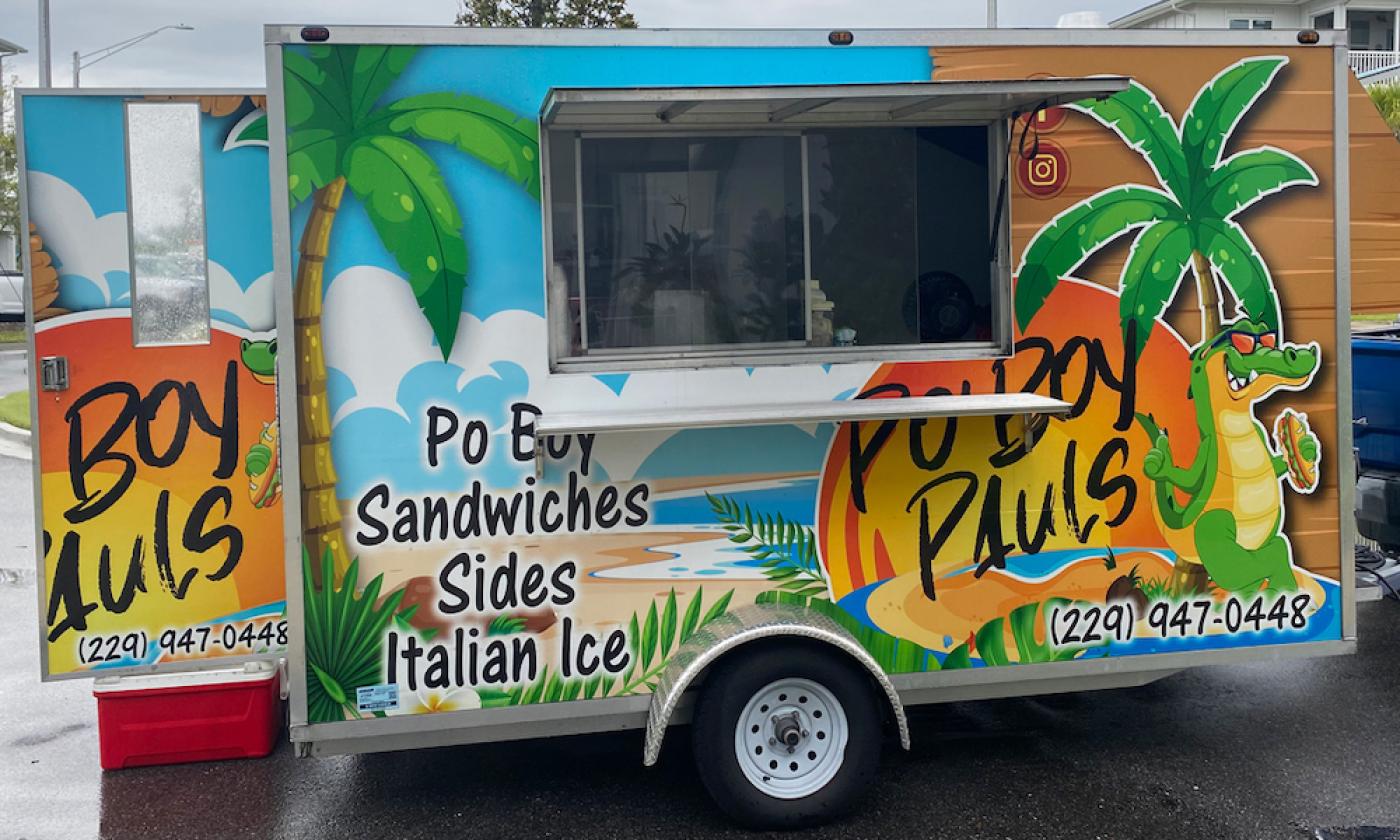 Po' Boy Paul's
Serving authentic po'boy sandwiches, fresh made sides, and Italian ice from a food truck that visits events in and around St. Augustine
Po' Boy Paul's serves authentic po'boy sandwiches, fresh made sides, and Italian ice from a food truck that makes appearances at businesses and special events all over St. Augustine. 
Menu highlights include Cuban, shrimp, barbeque, Cajun turkey breast, and Creole meatball sandwiches as well as fresh pasta salad and an assortment of Italian ice flavors.
The Po' Boy Paul's locations change weekly while the menu changes seasonally.