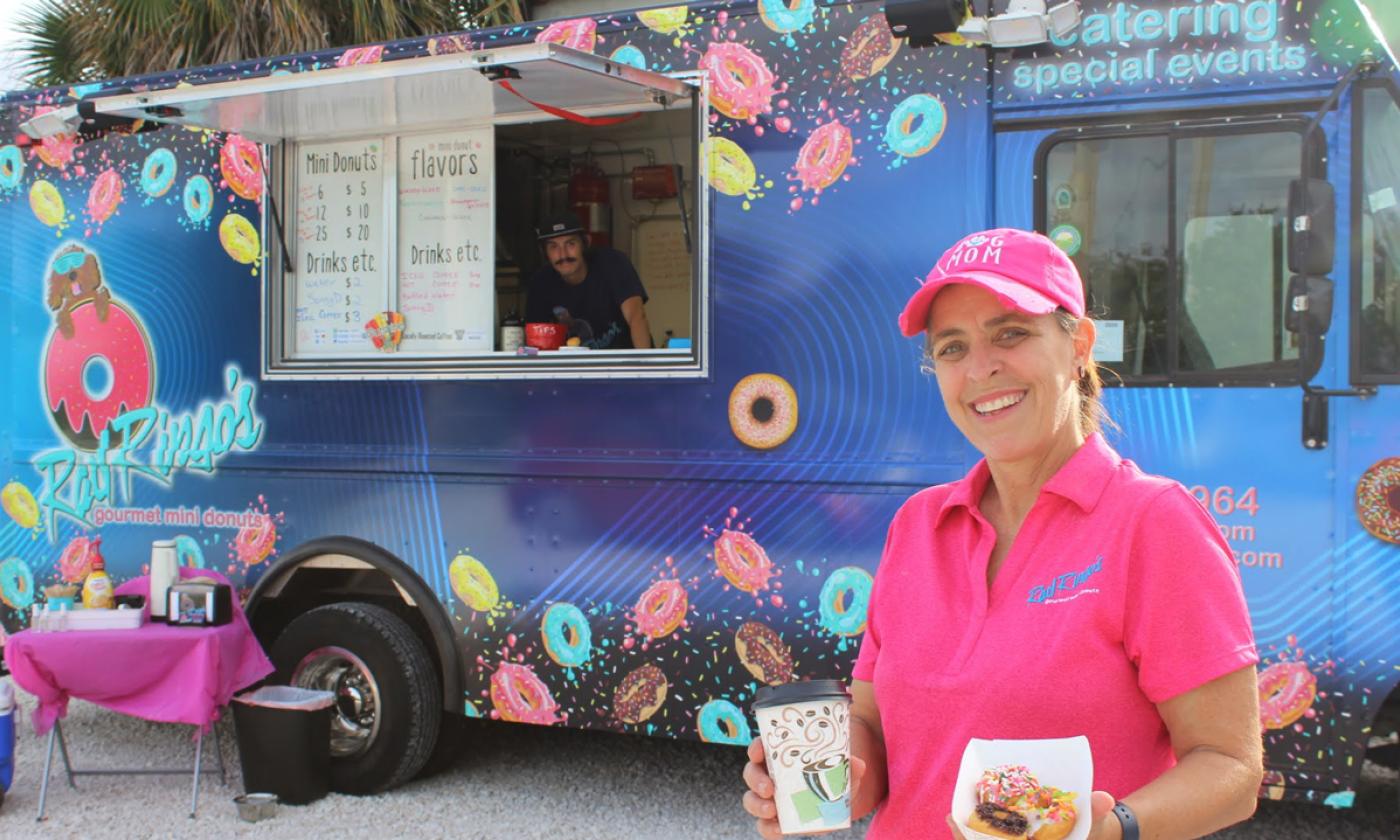 Rad Ringo's Mini Donuts
Gourmet mini-donuts with a variety of toppings can be found wherever Rad Ringo's parks their truck.
Named for the owner's dog, Ringo, Rad Ringo's Mini Donuts delivers sweet treats to events and private parties in St. Johns County and parts of Jacksonville.
Owner Kerry McClure creates mini rings of fluffy donuts and offers them topped with frosting, chocolate, and sweet cereals and cookies — plus other options, including classically sugared or glazed. Those craving a Rad Ringo's mini-donut can watch for the blue food truck, decorated with donuts and a jaunty depiction of the pup, Ringo, or find Rad Ringo's schedule by checking their Facebook Page, "Red Ringo's Mini-Donuts Food Truck."
Red Ringo's Mini Donuts are also available for private parties and catering — with or without the food truck. Birthdays, weddings, and reunions are made sweeter with Red Ringo's Mini Donuts.