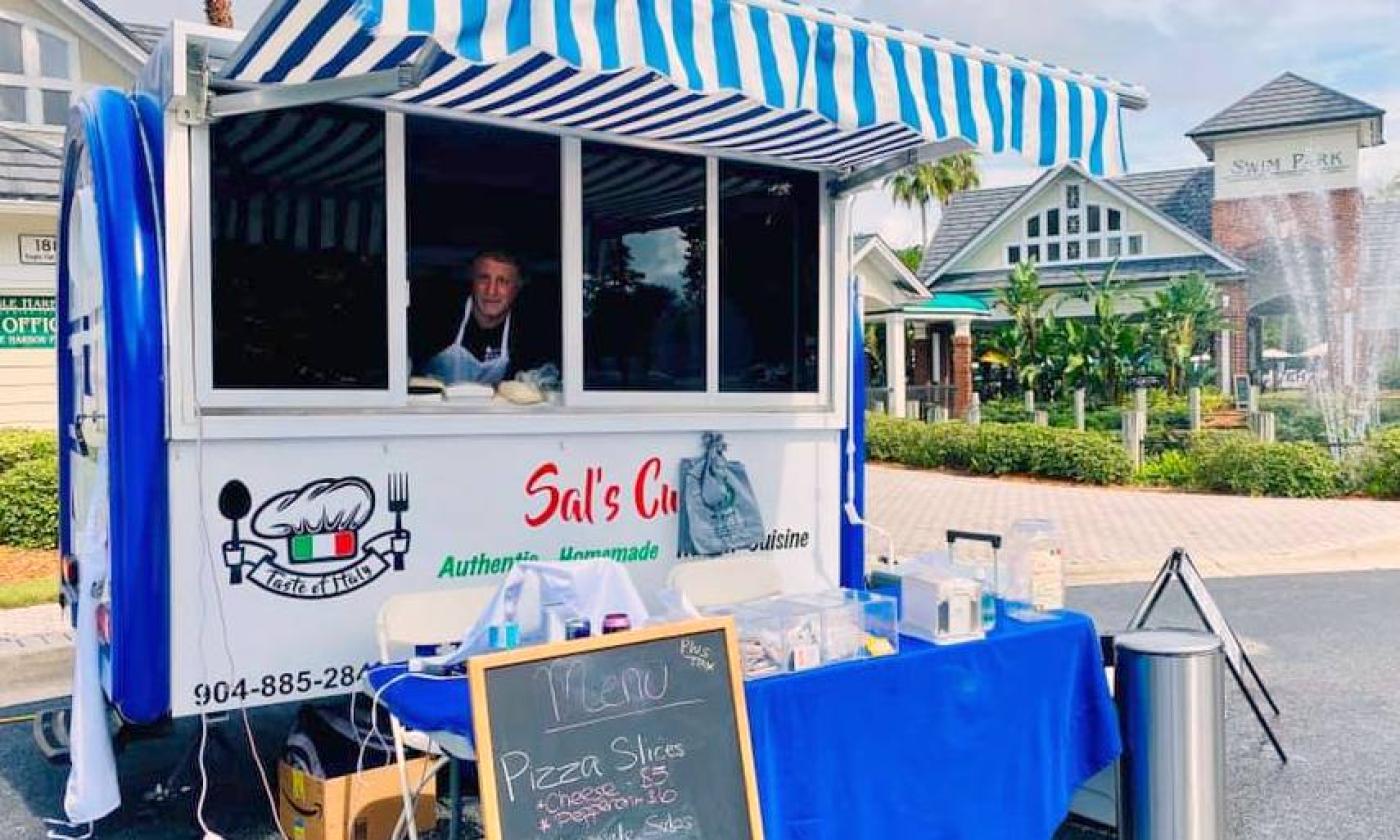 Sal's Cucina
Sal's Cucina prepares home-made Italian favorites and sells them from a charming trailer at various locations in St.Augustine.
Before Sal presents his Italian specialties wherever his food truck can be found, he first makes home-made meatballs and processes fresh tomatoes into home-made pizza sauce.
Sal's Cucina offers a limited menu of Italian favorites, prepared with skill and love: pizza, lasagna, meatball subs, ziti, and garlic knots. Patrons may order Sal's crunchy, chewy hot pizza to go, or purchase a kit and make their pizza later, at home.