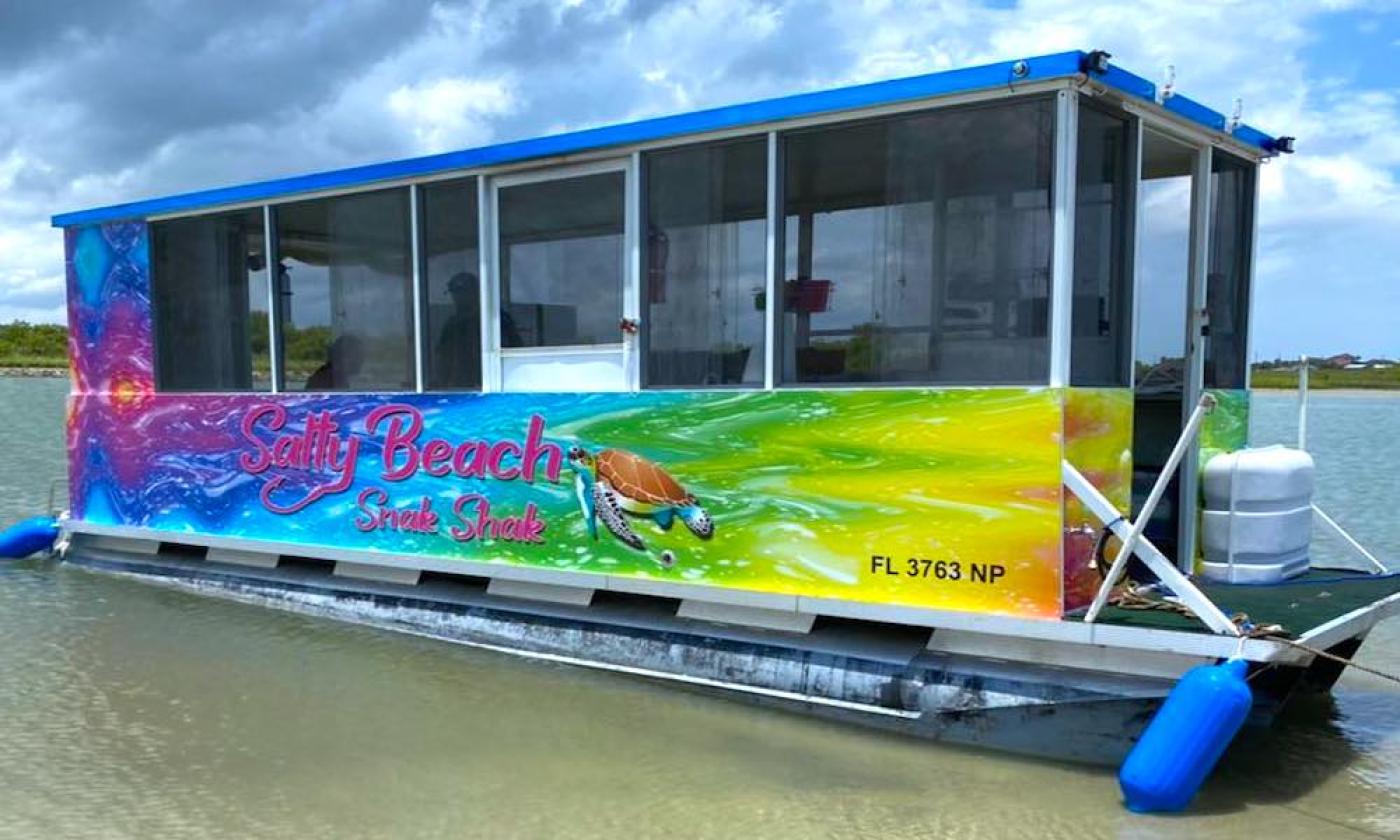 Salty Beach Snak Shak
Food boat serving snacks on St. Augustine's intracoastal waters.
A boat that serves food and fun on St. Augustine's intracoastal waterways, Salty Beach Snak Shak keeps hunger pains at bay while enjoying the water.
Often seen on weekends at the Matanzas Inlet, the food boat serves breakfast pitas, tacos, quesadillas, empanadas, hot dogs, sausage dogs, summer sausage with cheese, datil pepper boiled peanuts, camp cookies, muffins, brownies, ice cream, and popsicle treats.