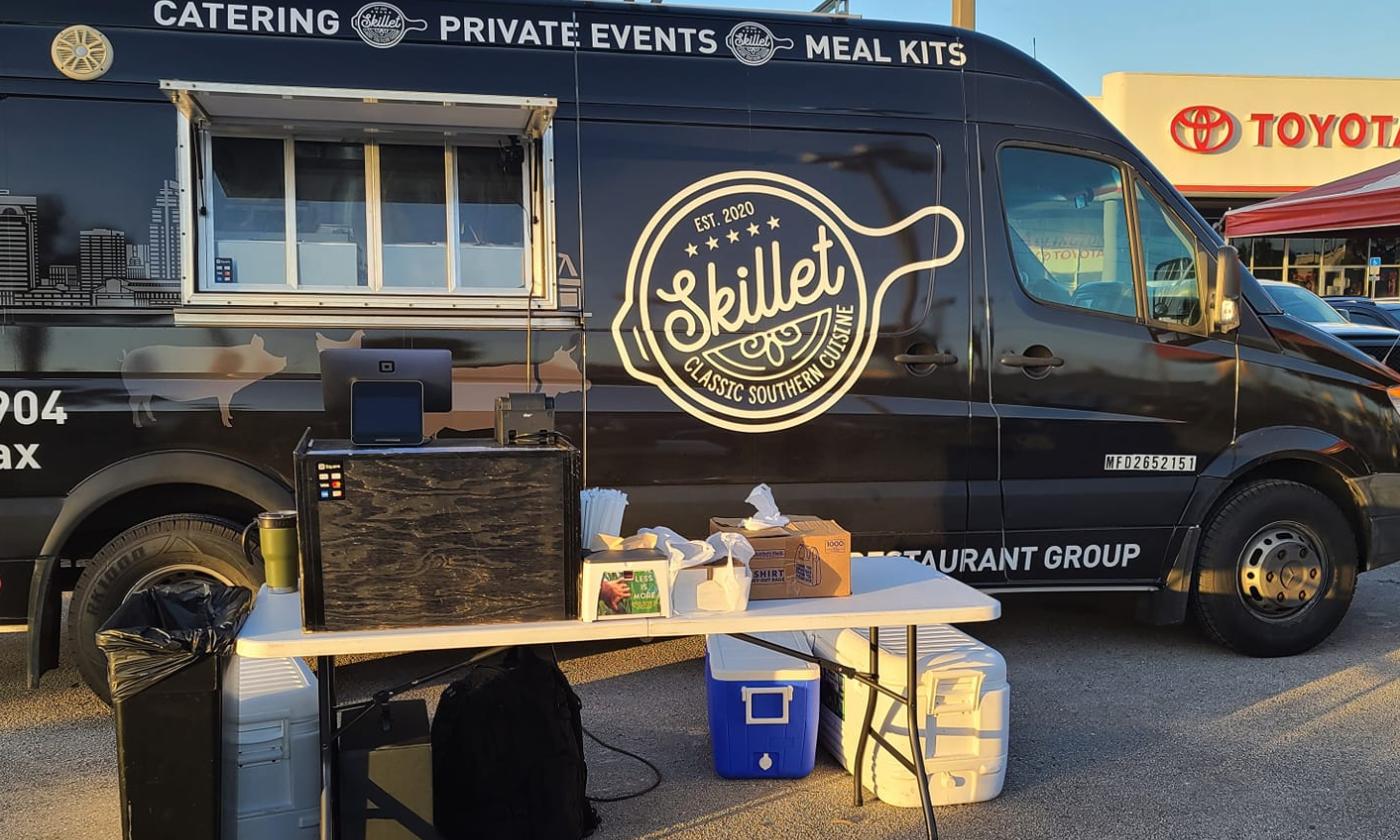 Skillet
This mobile kitchen offers Southern-style cuisine, all made from scratch.
Featuring down home Southern-style cuisine, Skillet's menu includes classic favorites such as meatloaf, fried chicken, pulled pork, and a dirty South burger.
With sides like collard greens, desserts like peach cobbler, and, of course, sweet tea, Skillet conjures up memories of grandma's house for guests who grew up in the South. Skillet makes regular appearances at the St. Augustine Outlets on S.R. 16.
Skillet serves northeast Florida; their weekly schedule is posted on their Facebook page.