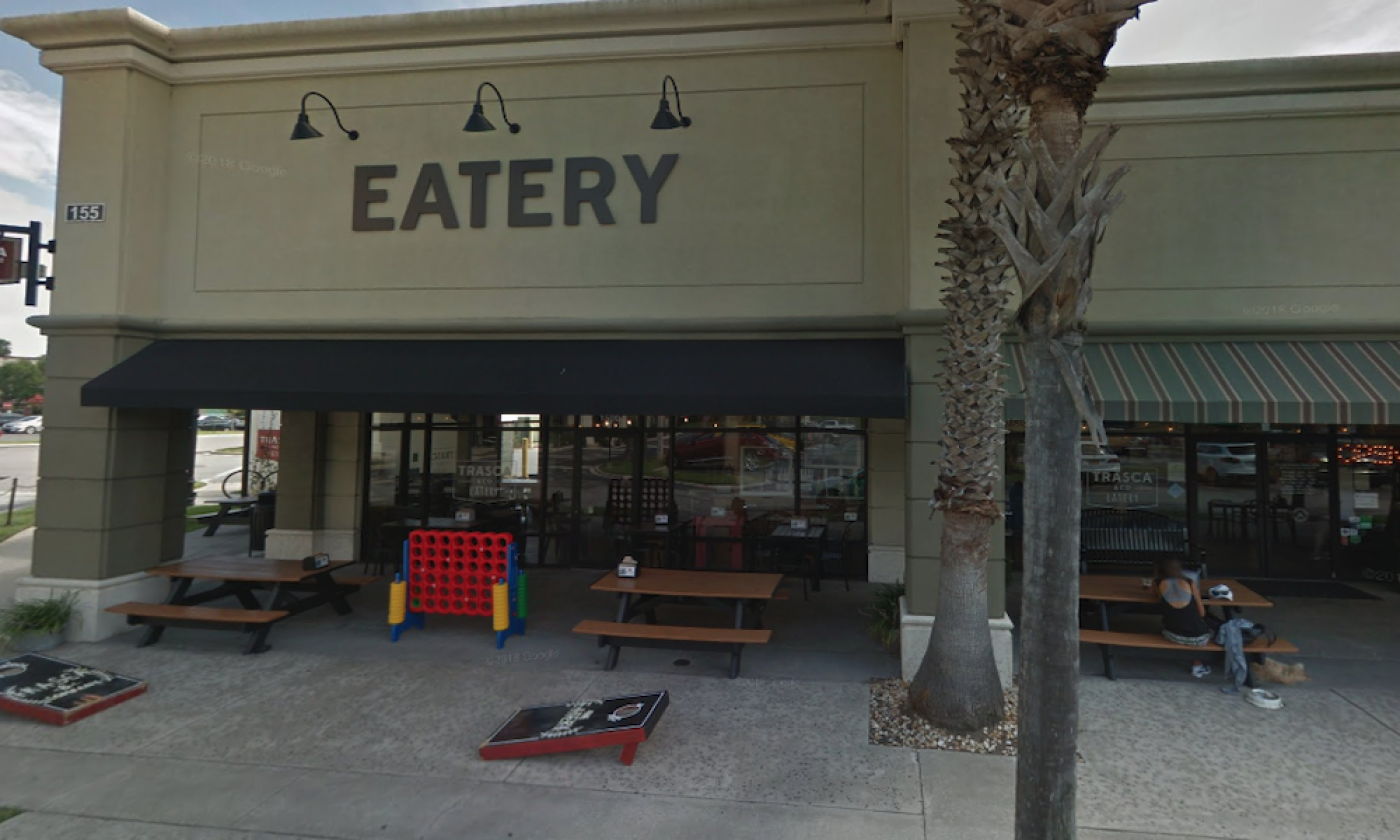 Mon - Thu:
11:00 am - 8:00 pm
Fri - Sat:
11:00 am - 8:30 pm
Trasca & Co. Eatery specializes in hand-crafted sandwiches, artisan pizza, craft beer, and coffee.
For more than 40 years, Grandma Evey's family has started each day with her dough recipe, then topping it with the freshest local ingredients to create their delicious pizza and equally delicious and famous Panino sandwich — a Grandma Evey inventions. 
Locally owned and operated, this vintage-style eatery is a favorite with locals and a valuable part of the community at Ponte Vedra Beach. Grab a meal to go or sit and enjoy, their menus include breakfast, lunch, dinner, drinks, and more. Popular menu items include Paninos, Pizzas, Breakfast Bowls, Scramblers, and Craft Beers. 
Mon - Thu:
11:00 am - 8:00 pm
Fri - Sat:
11:00 am - 8:30 pm