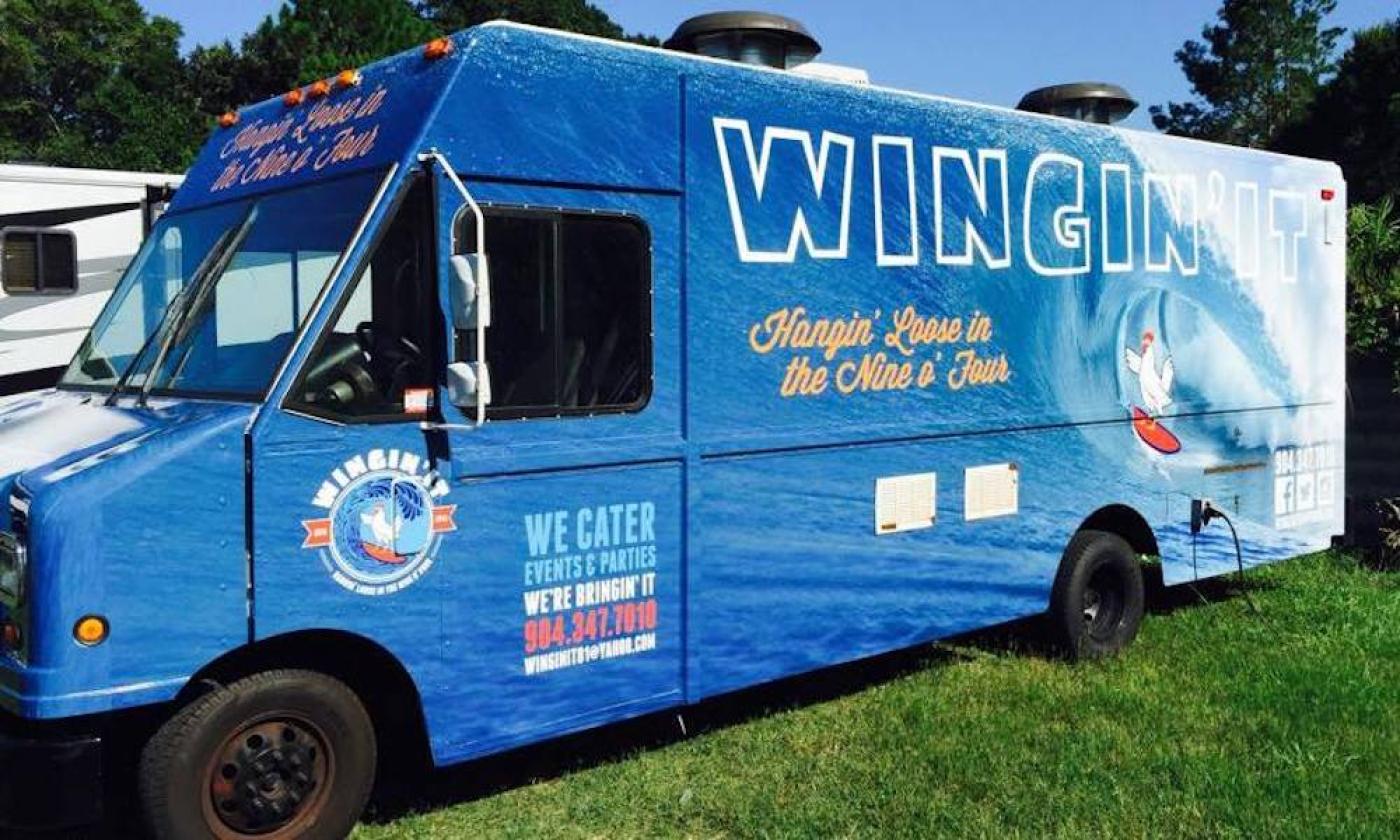 Wingin' It Catering and Food Truck
This food truck is known for its flavorful chicken wings and pulled pork sandwiches.
With 20 flavors of chicken wings to choose from, Wingin' It Food Truck is the perfect stop for wings whether you like them mild, medium, hot, or even lemon pepper datil rubbed. If wings aren't your thing, Wingin' It also offers delicious sandwiches, including Duke's Pulled Pork Sandwich and the Kickin' Chicken Sandwich. For more information, please see their Facebook Page.