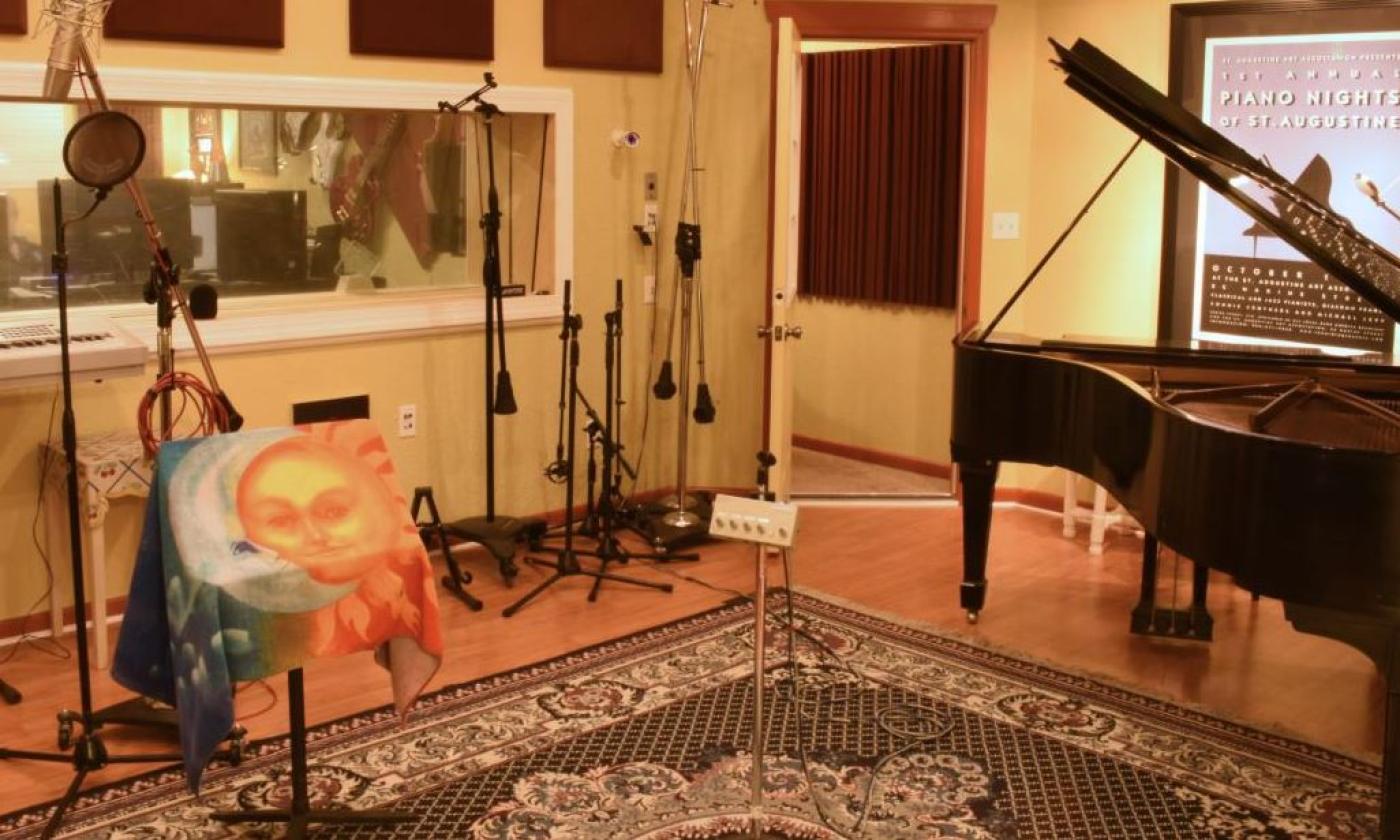 Eclipse Studio Live Stream
While St. Augustine is sheltering in place, Eclipse Studies offers online live-streamed concerts.
Led by Jim Stafford, Eclipse Recording Studio provides live recording, duplication, editing, mixing and mastering.
During the Coronavirus closures of bars and other venues, Eclipse Recording offers musicians the opportunity to play live online, providing those who enjoy St. Augustine's musicians with the opportunity to hear great live music. Each mini-concert includes a PayPal link that can be used to tip the musician, helping them bring in some income during this time.
Those who miss the live concerts can catch up with their favorite acts on Eclipse Recording Studio's Facebook Page and Eclipse Recording Studio's YouTube Channel.  Please notice that the Facebook recorded concerts include a link that can be used to tip the musicians.
Previously recorded concerts include Davis Loose, Dewy Via, Heather Craig, Jason Lawrence Jones, Joe Schauer, Rob Elis Peck, Shayla Nelson, and Walt Kulwicki
For information about upcoming live concerts and to hear those already recorded, go to Eclipse Recording Studio. 
To view the concerts live, go to Eclipse Recording Studio Live YouTube.