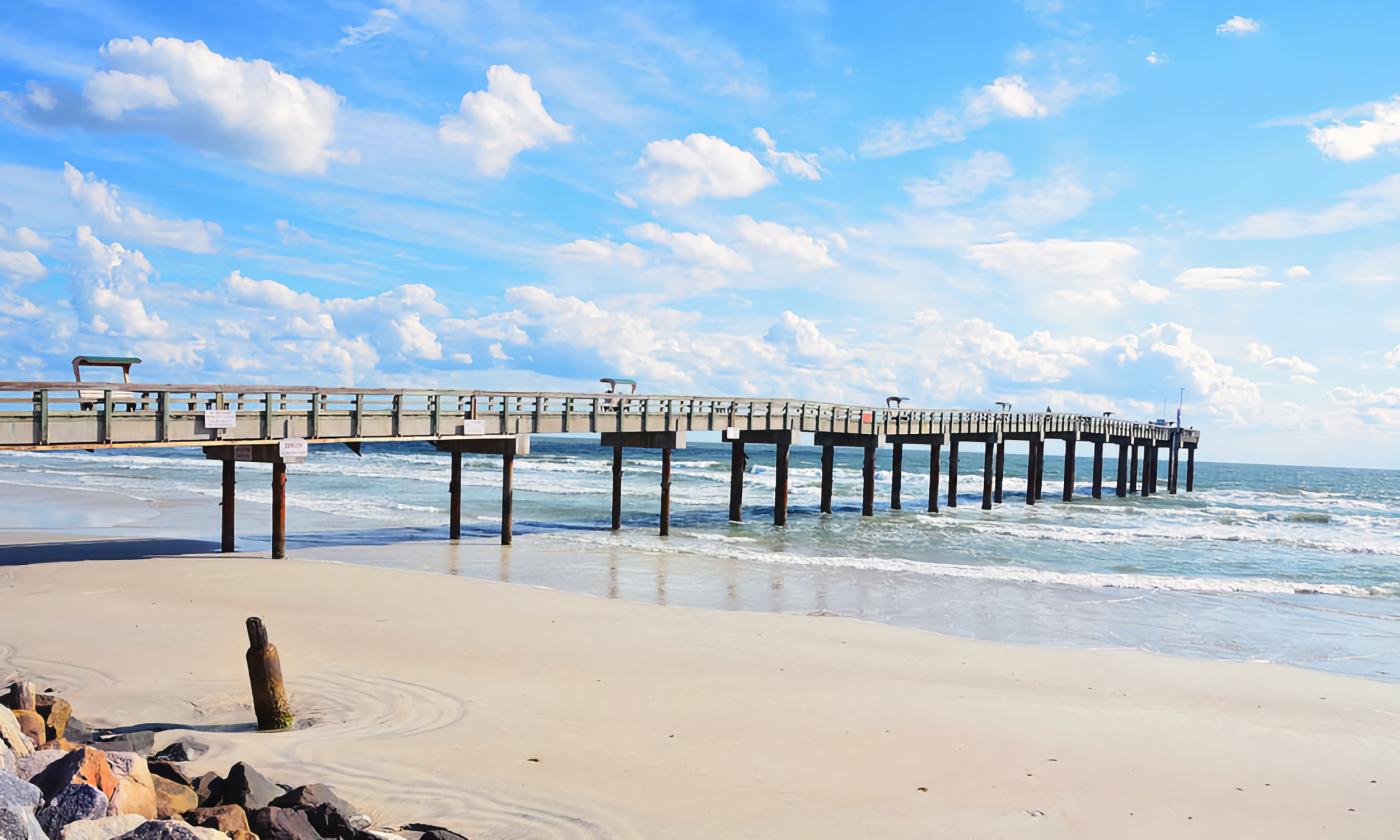 St. Augustine Beach
A small beach town supporting the active beach lifestyle.
The City of St. Augustine Beach, incorporated in 1959, has a land area of just over two and a half square miles, and is located four miles from the Plaza de la Constitución in St. Augustine's Historic Downtown.
This beach community is bordered on the east by the Atlantic Ocean and on the west by A1A. Like most beach communities off of U.S. 1, the city of St. Augustine Beach offers resorts, hotels, motels, vacation rentals, a myriad of eateries and shops, and a number of attractions on the beach. Places to stay range from the Guy Harvey Resort to La Fiesta Inn to numerous vacation rentals. There are eateries just off the beach and on nearly every corner, and two of many local favorites are the Crabby's Beachside and the Salt Life Food Shack.
In addition to two miles of beach along the Atlantic Ocean, active visitors will enjoy the Fiesta Falls Mini-Golf, Ocean and Racquet Resort, and the St. Johns County Fishing Pier (the cover photo, here), which hosts an open-air market on Wednesday mornings, and Music by the Sea concerts on Wednesday evenings in the summer. 
:(
Sorry, nothing was found for this search.
Try adjusting the filters to widen your search.