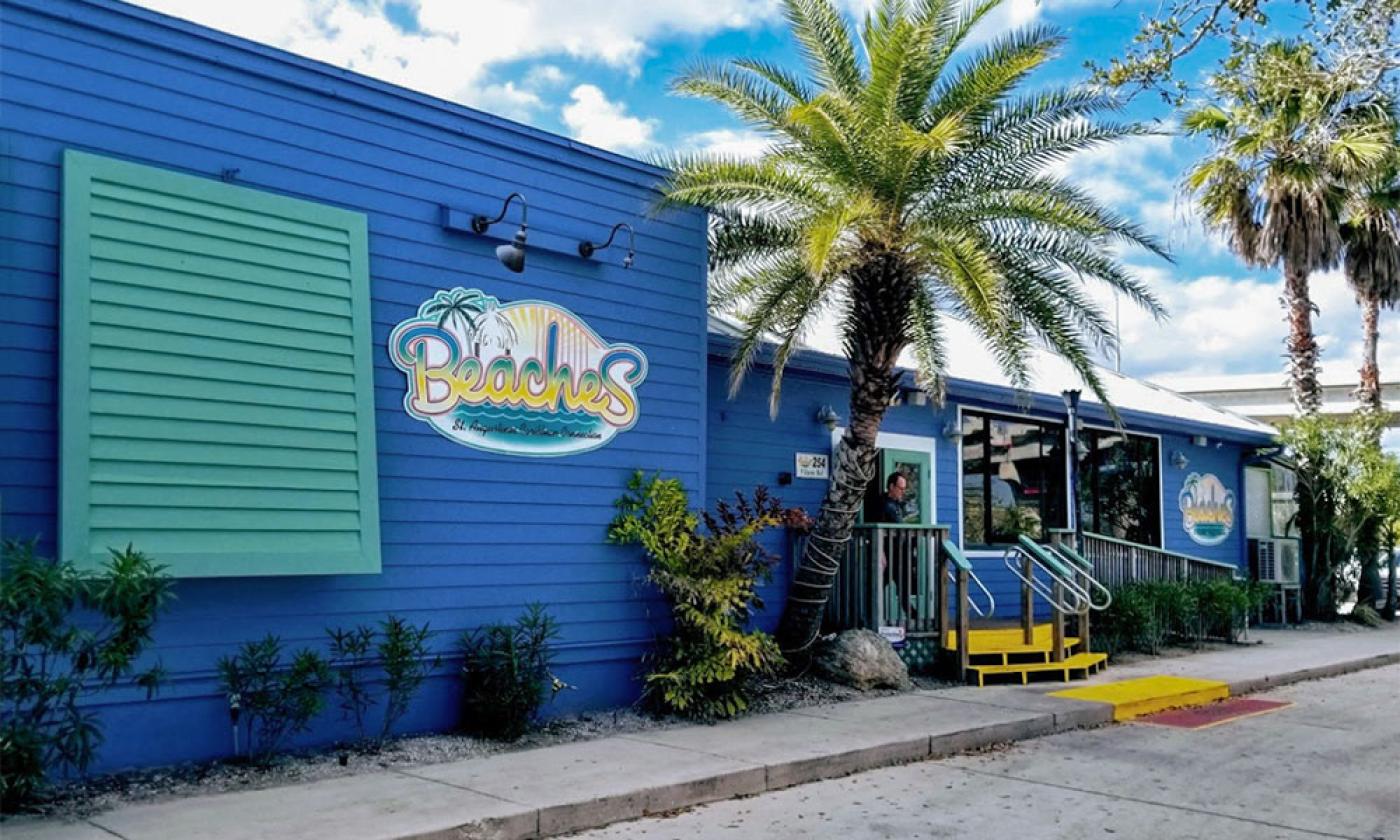 Mon - Thu:
11:00 am - 9:00 pm
Fri - Sat:
11:00 am - 10:00 pm
A little slice of the Caribbean can be found just over the Vilano Bridge at Beaches at Vilano. This laid-back bar and restaurant offers bar snacks and dinner with Caribbean inspired flavors and sides. Add in their rum drinks and a sunset over the Tolomoto River and it feels as if a part of the Caribbean has appeared in St. Augustine.
Guests may sit inside their bar and restaurant to take a break from the sun or to watch a favorite team on their multiple screens; or meet a group of friends on deck for lunch, drinks, or dinner and enjoy the view; or choose one of the tables on the beach and sit where the water laps the sand as the sun sets over the water.
The appetizer menu at Beaches offers everything from nachos to chicken wings to their home-made fish dip. Staying for dinner? Choices include Caribbean jerk chicken, flat iron steak, and fresh catch of the day. Their sides range from Caribbean beans and rice to Beaches home-made "tater tots."
Beaches has free parking and special places for any special conveyance —  from bikes to boats. There are designated spots for motorcycles and a dock for boats of nearly any size.
Mon - Thu:
11:00 am - 9:00 pm
Fri - Sat:
11:00 am - 10:00 pm