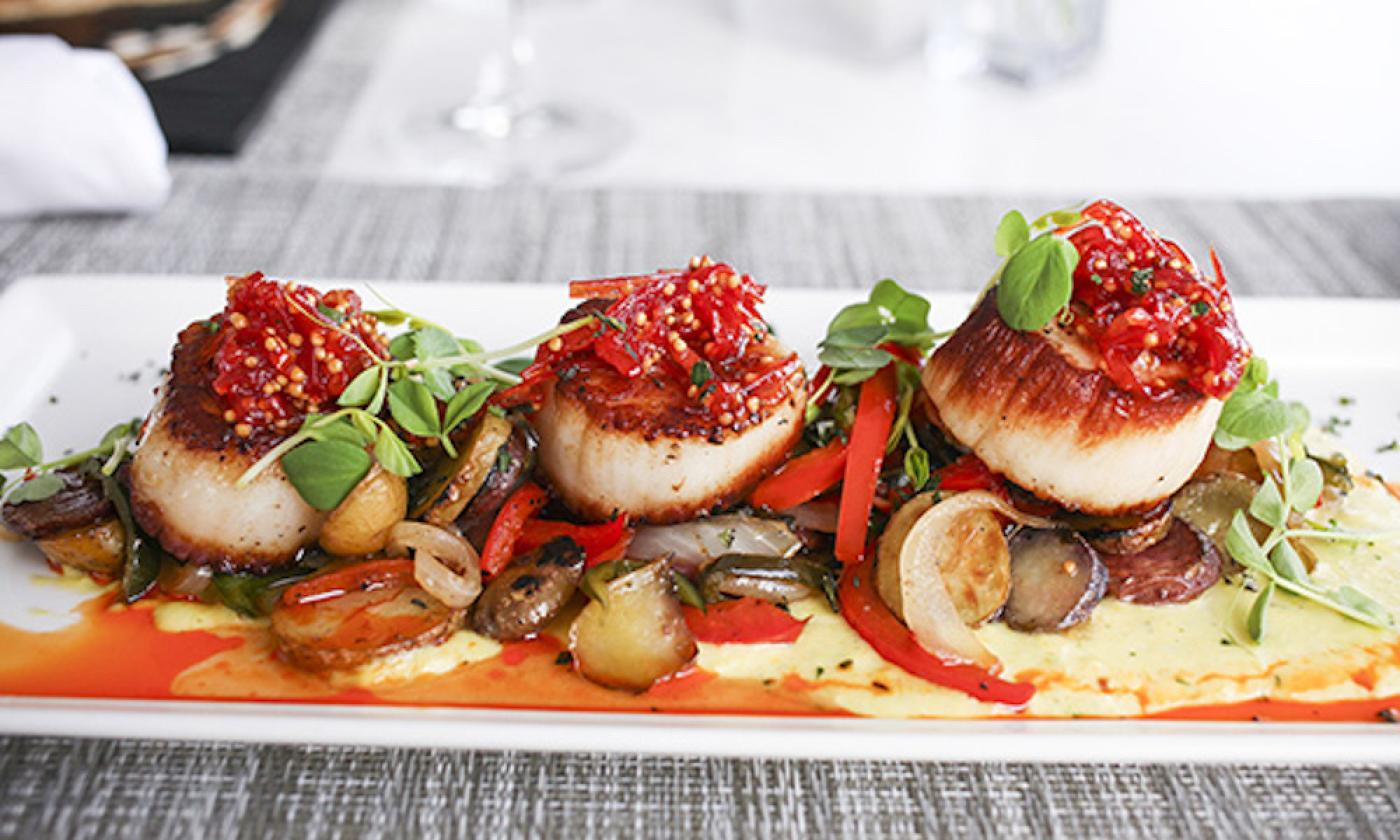 Wed - Sat:
11:00 am - 5:00 pm
Inside the Sawgrass Players Club and located in a clubhouse formerly referred to as the Oak Bridge Club and now called The Yards, 3 Palms Grille is an upscale restaurant where golf enthusiasts dine. With an event coordinator on board, hosting private functions, including wedding receptions are also an option. 
Having two entrances into Sawgrass, one from A1A and the other from Solano road, the restaurant is open to the public with the "gate entry" code-phrase being, "I'm headed to 3 Palms Grille."  
Serving brunch, lunch, and dinner, 3 Palms Grille specializes in gourmet meals such as the Salmon Benedict, Greek Chicken Wrap, Steak Sliders, Pork Tenderloin, Vegetable Plate and much more. 
Hours:
Monday: Coming soon - foot truck from 3:30 p.m. - 7:00 p.m.  
Tuesday: Closed
Wednesday - Saturday: Lunch begins at 11 a.m. - Dinner begins at 5:00 p.m. 
Sunday: Brunch begins at 11 a.m. - Early Bird Dinner begins at 5:00 p.m.  
Wed - Sat:
11:00 am - 5:00 pm