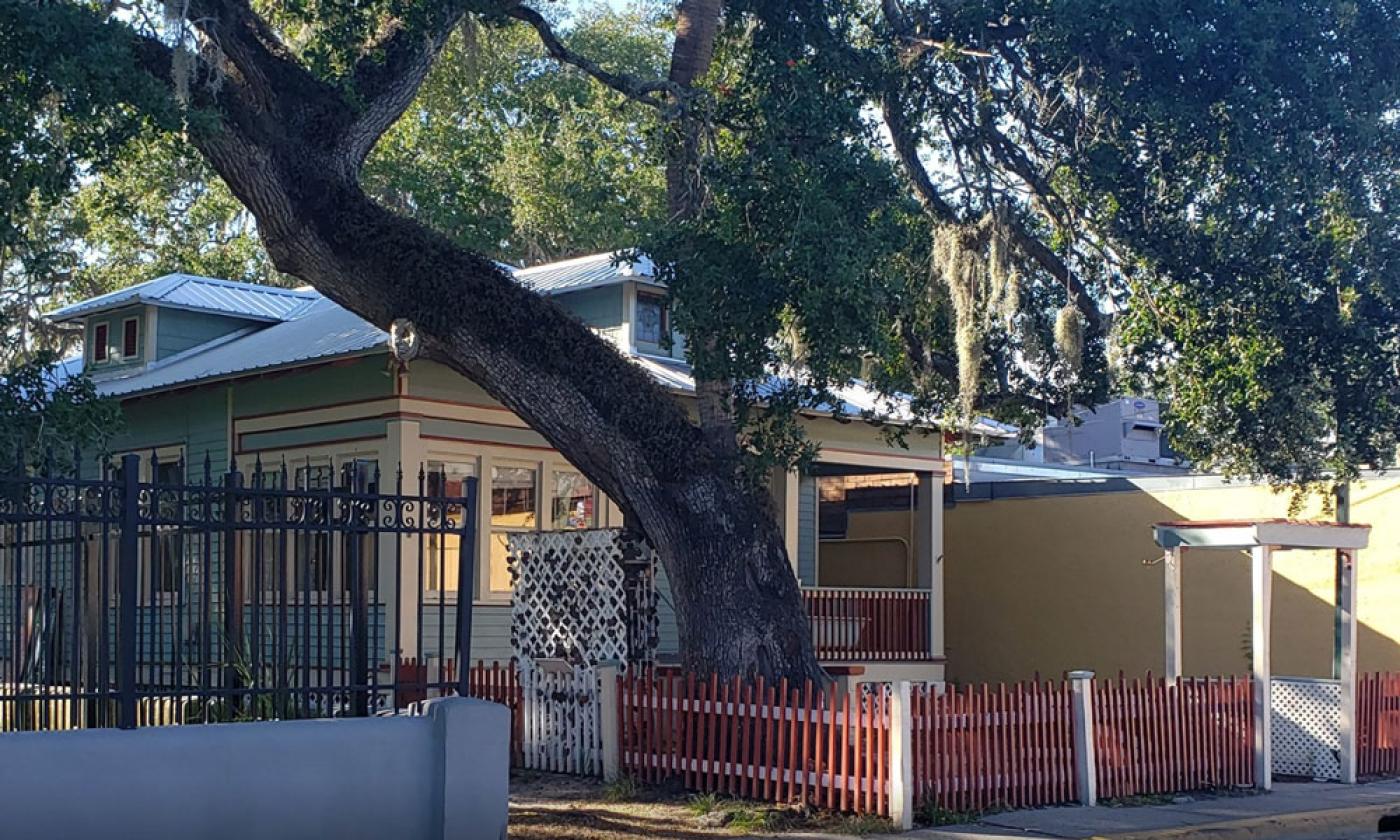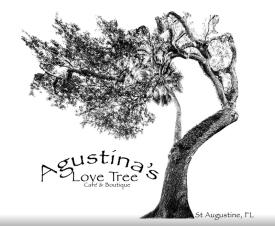 Sun - Sat:
9:00 am - 9:00 pm
Augustine's Love Tree Cafe has permanently closed.
Just as one of St. Augustine's most famous love trees is two intertwined species of trees, the cuisine at Agustina's Love Tree Café and Boutique presents the foods of two different cultures — Greek and Dominican. Owned by a couple (his heritage is Dominican while hers is Greek) the Love Tree Café offers traditional American breakfasts — one with a Dominican flair — and Greek and Dominican lunch and light dinner entreés.
On the Dominican side, their choices include beef empanadas, pastelitos de carne, and Frankie's pressed Dominican Cuban. From Agustina's Greek heritage, the choices include a classic gyro, a veggie dish with hummus and feta, and spanokopita. In addition, they offer a traditional chicken lemon orzo soup, salads, and rice stuffed grape leaves.
Those who enjoy sweets will be delighted with the list of available pastries, from almond apricot cookies to Dominican cake bizcocho.
Guests may enjoy their meal or dessert in the small dining area, or take it to go. Agustina's Love Tree Café and Boutique also caters with luncheon, party, and dessert platters. 
And, in keeping with the long tradition of this location, they are available for special occasions, particularly engagements and weddings.
In the boutique, visitors will find souvenirs, toys, and locally made jewelry.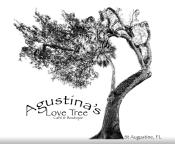 Sun - Sat:
9:00 am - 9:00 pm