Barnacle Bill's Seafood House
1302 North Ponce de Leon Blvd., St. Augustine, 32084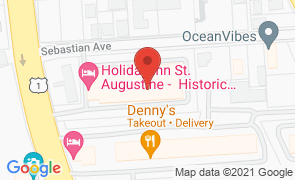 Hours
of Operation
Sun - Sat:
6:30 am - 10:00 pm

Breakfast until 10:00 a.m.; lunch 11 a.m. - 3:00 p.m.; and dinner 3:00 - 10:00 p.m.
Barnacle Bill's Seafood Restaurant has been a local tradition in St. Augustine since 1981. The restaurant specializes in fresh seafood, great steaks, and signature entrees served in an inviting family-friendly atmosphere. Barnacle Bill's is open for breakfast, lunch, and dinner every day from 6:30 a.m. to 10 p.m., and has moved to a new location on US-1 with free parking available to restaurant patrons.

As a locally owned and independent restaurant, Barnacle Bill's proudly offers only the freshest seafood cooked just the way the customer likes it — grilled, broiled, steamed, blackened or fried — as well as sides, soups, salads, and specialty dishes. There's also a variety of exotic drinks to choose from, and homemade desserts such as their signature Banana Delight.

"Landlubbers" can select from beef and chicken options and those under 12 may select from a children's menu.

Happy Hour is celebrated every day from 3 – 7 p.m. Relax and enjoy a refreshing beverage at the bar or in the restaurant from 3:00 p.m. to closing at Barnacle Bill's at 1302 North Ponce de Leon Boulevard.

 
Things to Do
Near Barnacle Bill's Seafood House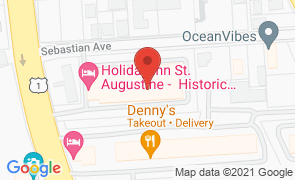 Barnacle Bill's Seafood House
1302 North Ponce de Leon Blvd., St. Augustine, 32084
Hours
of Operation
Sun - Sat:
6:30 am - 10:00 pm