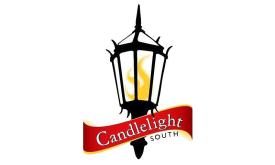 Mon - Sun:
11:00 am - 11:00 pm
Open daily 11:00 a.m. - midnight
Candlelight South is the real southern location for the Candlelight Inn Restaurant in Scarsdale, New York. Like their parent restaurant, Candlelight South is known for Jay's Famous Wings which is a favorite with locals, especially during football season. Another crowd-pleaser is the large selection of baskets and trays with delicious finger foods for sharing. Their menu also includes sandwiches, wraps, burgers, salads, and fried seafood baskets, so everyone is sure to find something tasty at Candlelight South. 
The inside seating at bar, tables, or high-tops includes line-of-sight to a number of video screens so folks can watch their favorite team or sporting event. Those with dogs or those who simply want to chat and watch the world go by (and the bridge go up), can dine outside on the deck. (In fact, one of their signature drinks is called "The Bridge is Up.") Of course, Candlelight South has a full bar, including craft bear, wine, and sangria.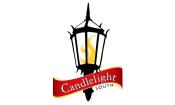 Mon - Sun:
11:00 am - 11:00 pm
Open daily 11:00 a.m. - midnight