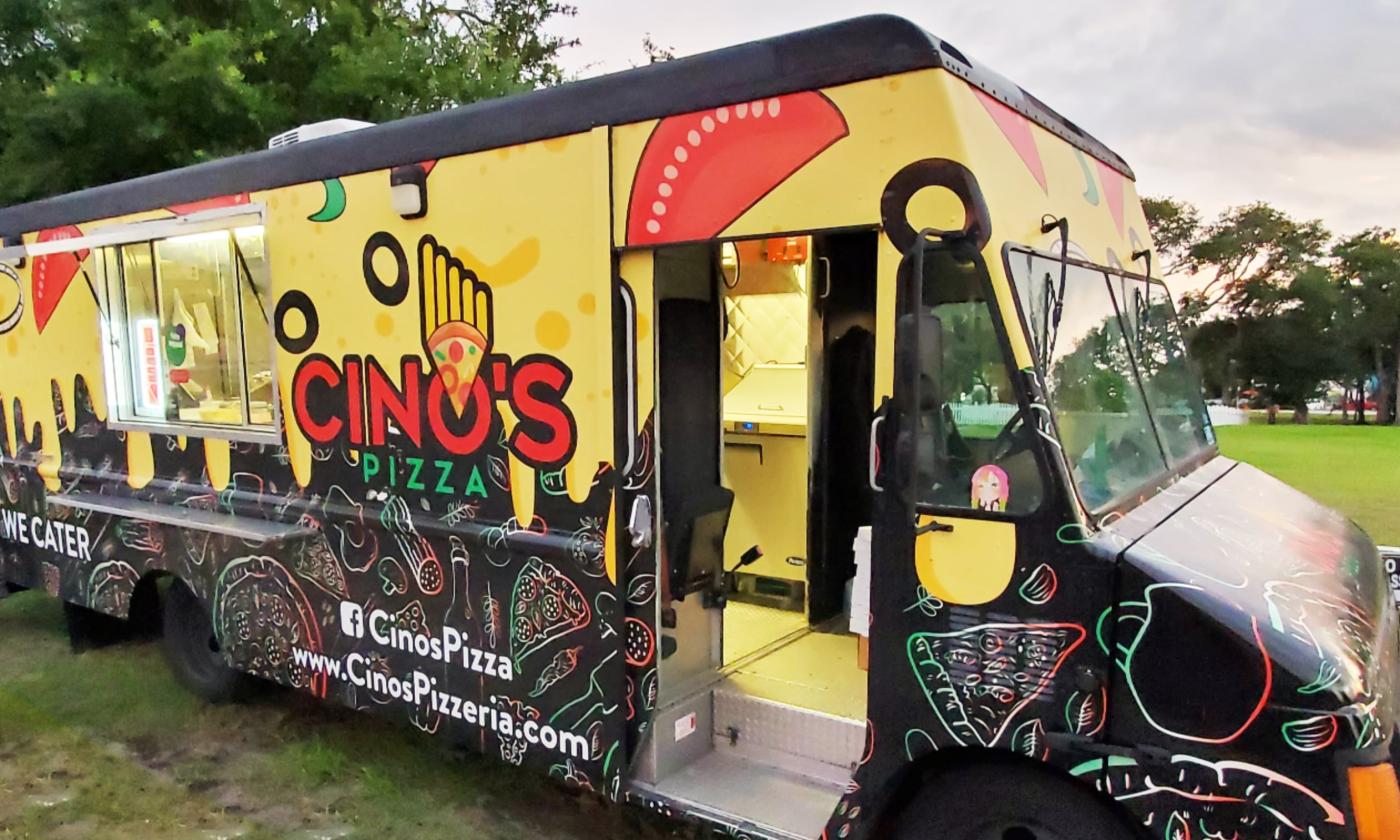 Wed - Sun:
4:00 pm - 11:00 pm
Cino's Pizza of World Golf Village now has a second location, closer to downtown St. Augustine.
Cino's Pizza's food truck, located at 276 San Marco behind the Southern Oaks Inn, makes and serves fresh pizzas, wraps, salads, handhelds, and sides. The truck is open and the pizza baking on Wednesday through Sunday from 4:00 p.m. until midnight — perfect for dinner or a late-night snack.
Cino's Pizza Truck offers ordering via phone or online for pick-up or delivery, or guests may opt to simply stop by the truck and order a meal to go. 
Those near World Golf Village may want to try Cino's Pizza at 425 West Town Place.
Wed - Sun:
4:00 pm - 11:00 pm