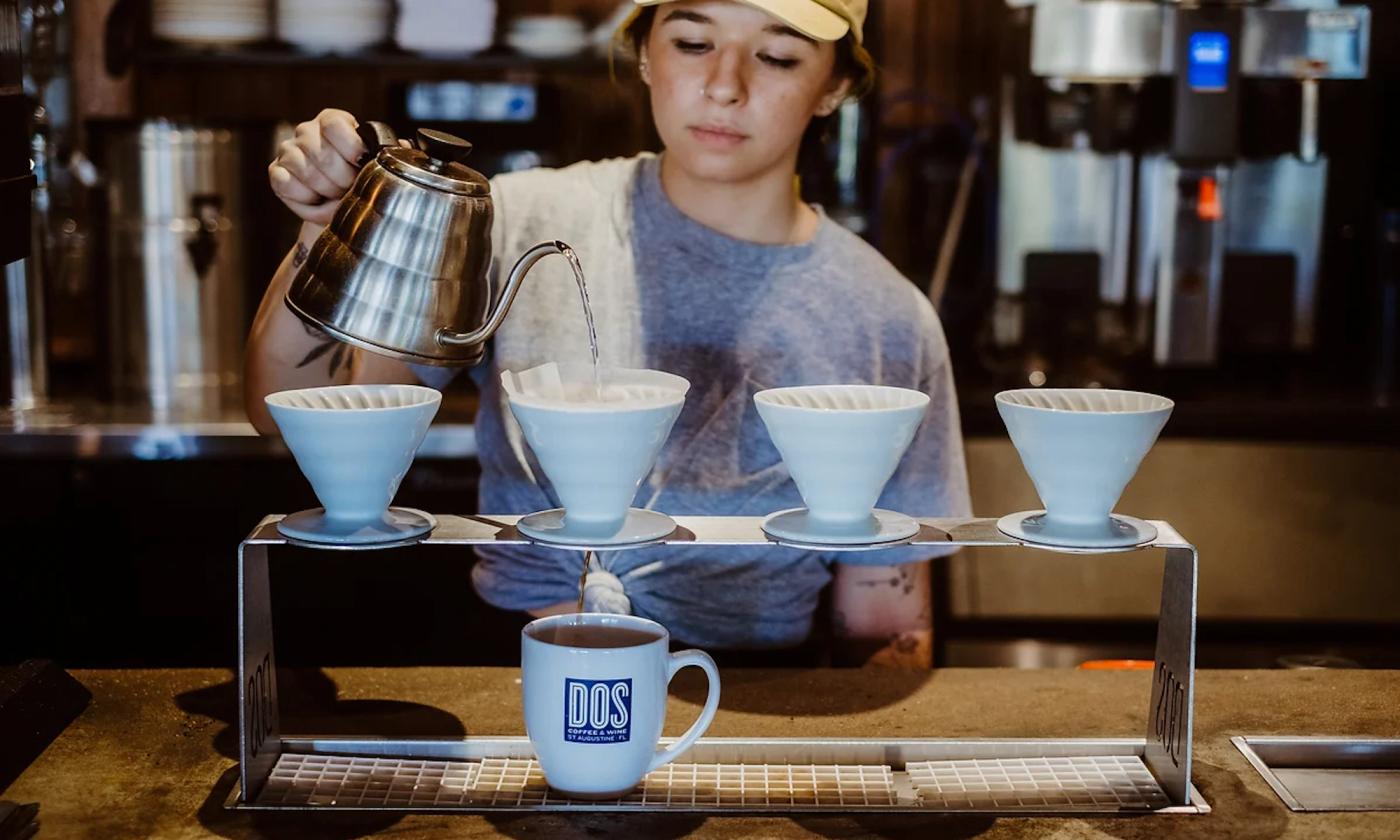 DOS Coffee and Wine offers locally brewed coffee, craft beer, wine, tasty food, and a cool atmosphere on Route 16 in St. Augustine.
Breakfast selections include health shakes, muffins, and Greek yogurt and granola bowls. For lunch, DOS serves homemade Bocadillos, little baguette sandwiches that are served cold or hot. Fresh brewed coffee, beer and wine are served all day.
DOS hosts local musicians most nights, and is also a favorite spot for artists and writers, with art shows and other special events taking place all year long. The laid-back atmosphere makes it perfect for gathering, studying, or just hanging out.
Part coffee shop, part local bar, DOS is a great combination of the two, and pet friendly as well.
DOS has another location in the Uptown neighborhood.