Drake's Deli
Drake's Deli
138 San Marco Avenue, St. Augustine, 32084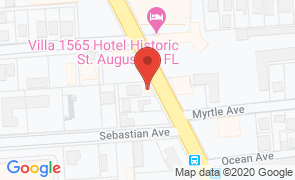 Hours
of Operation
Sun:
Closed

Mon - Sat:
7:00 am - 3:00 pm

Drake's Deli now opens at 7:00 a.m., Monday — Saturday.
Drake's Deli offers an authentic deli experience, with a full sandwich board featuring two kinds of Rubens, roast beef, turkey, and more — all served on a variety of breads, rolls, and croissants.

Their menu includes specialty sandwiches, cheese steaks, and a listing of all meats, cheeses, and other toppings available for those who wish have a sandwich created for them. In addition, they offer several large salads, homemade desserts, and a kid's menu. 

Eat-in and take-out options are available and they will prepare a platter or a custom cake for meetings and events.

Drake's Deli is located at 138 San Marco Avenue in St. Augustine, just north of downtown.
Things to Do
Near Drake's Deli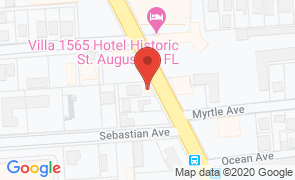 Drake's Deli
Drake's Deli
138 San Marco Avenue, St. Augustine, 32084
Hours
of Operation
Sun:
Closed

Mon - Sat:
7:00 am - 3:00 pm