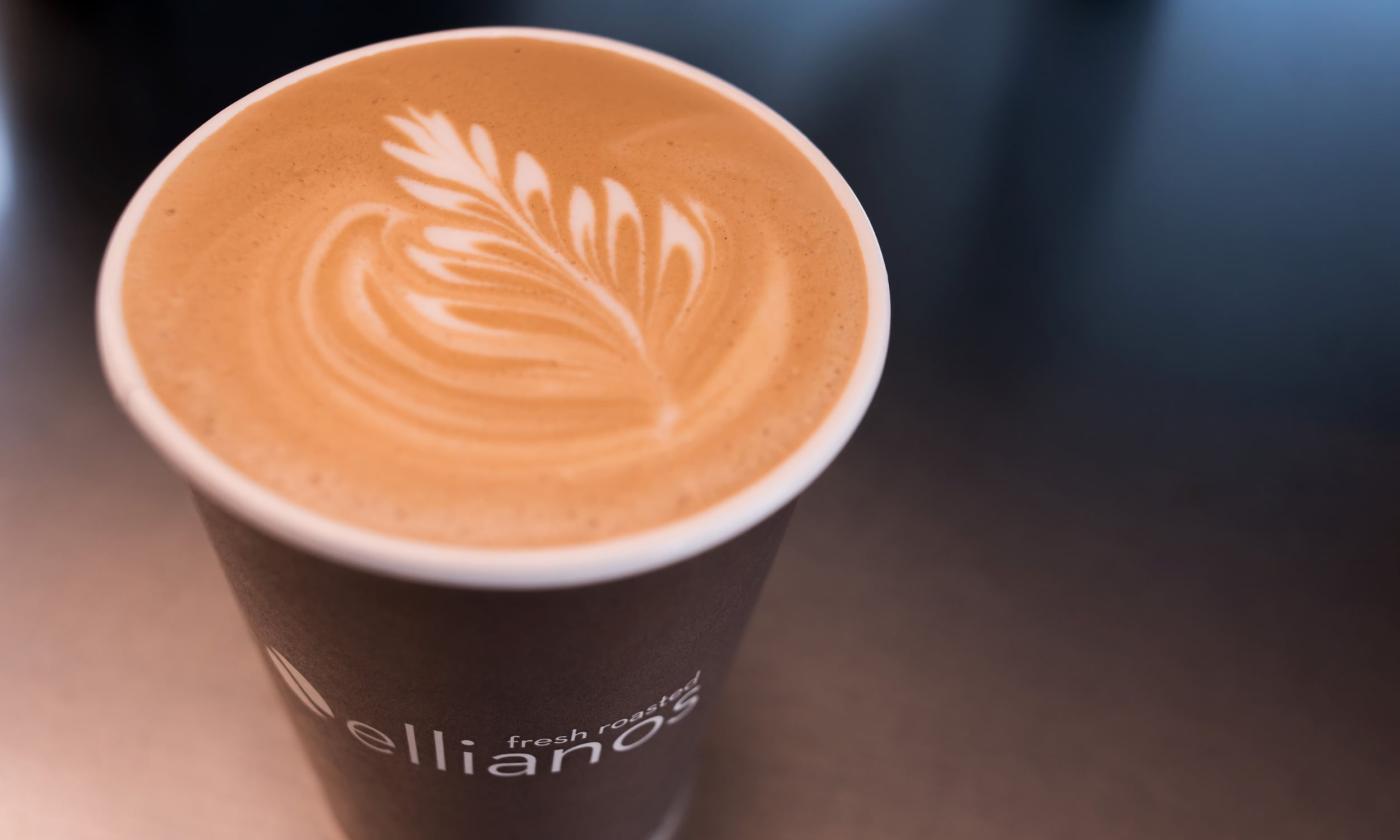 Located at 235 Harper Lane in St. Johns, Florida, Ellianos is a specialty coffee shop that serves an array of hot and cold beverages with unique blends and flavors that separate them from the rest. Offering double drive-thru windows, the sweet-smelling caramel, vanilla and chocolate aromas are quickly waiting to be made and ready to go.
Hot beverages include the "Carmella," a latte with rich vanilla and caramel flavors, the "White Mocha," a blend of white chocolate and espresso, "Chai Tea Latte," a combination of sweet honey, black tea, and rich spices or perhaps a "Caffé Breve," a smooth espresso with creamy steamed half & half.
Cold beverages consist of the "Milan Mint Mocha," a mint and dark mocha latte, or a "Tuscany Toffee," the combo of a latte with real caramel sauce, the "Sicilian Smoothie," a blend of strawberries, pineapple, and coconut or the "Cookies & Cream Freezer," which is a blend of espresso, real Oreo cookies, and ice cream — ooh, la, la!
And just when you think it can't get any better, Ellianos offers breakfast and lunch sandwiches, muffins, bagels, and cookies along with the Red Bull Rush, a slew of smoothies, and much more.