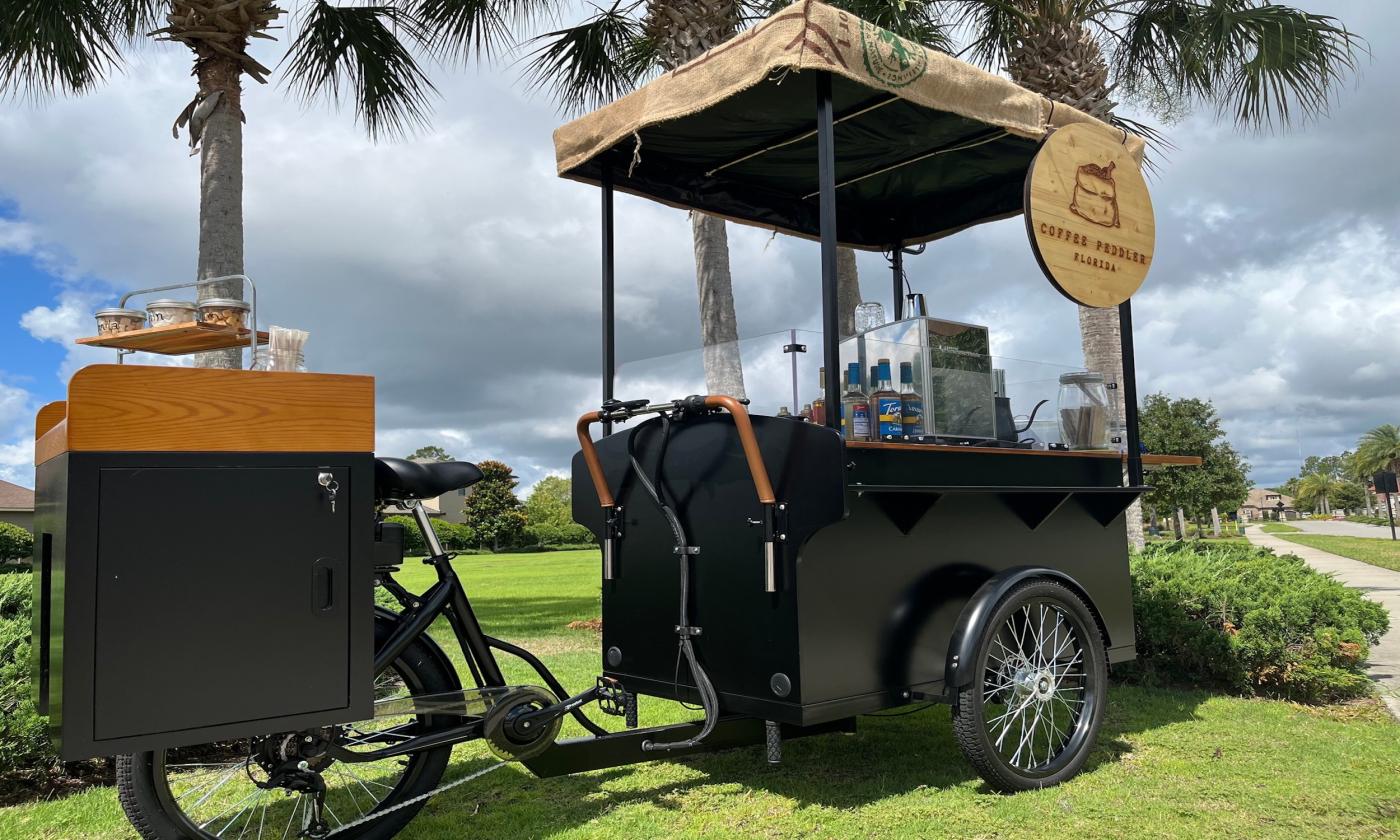 Florida Coffee Peddler
Locally roasted coffee and homemade provisions - on wheels.
A coffee bicycle that provides nostalgic homemade treats, snacks, goodies, and of course, coffee, this locally owned and operated mobile cafe, has partnered with a Jacksonville roaster to bring guests a unique coffee experience in and around St. Augustine.
The drink menu includes homemade cola, fresh squeezed lemonade, drip coffee, cold brew, espresso, cappuccino, latte, and hot chocolate. Provisions offered are fruit rollups, blueberry muffins, lavender shortbread cookies, fig newtons, rosemary crackers, soft pretzels, and pop tarts.
Those interested in hosting the Florida Coffee Peddler at a public or private event can drop a line to [email protected].