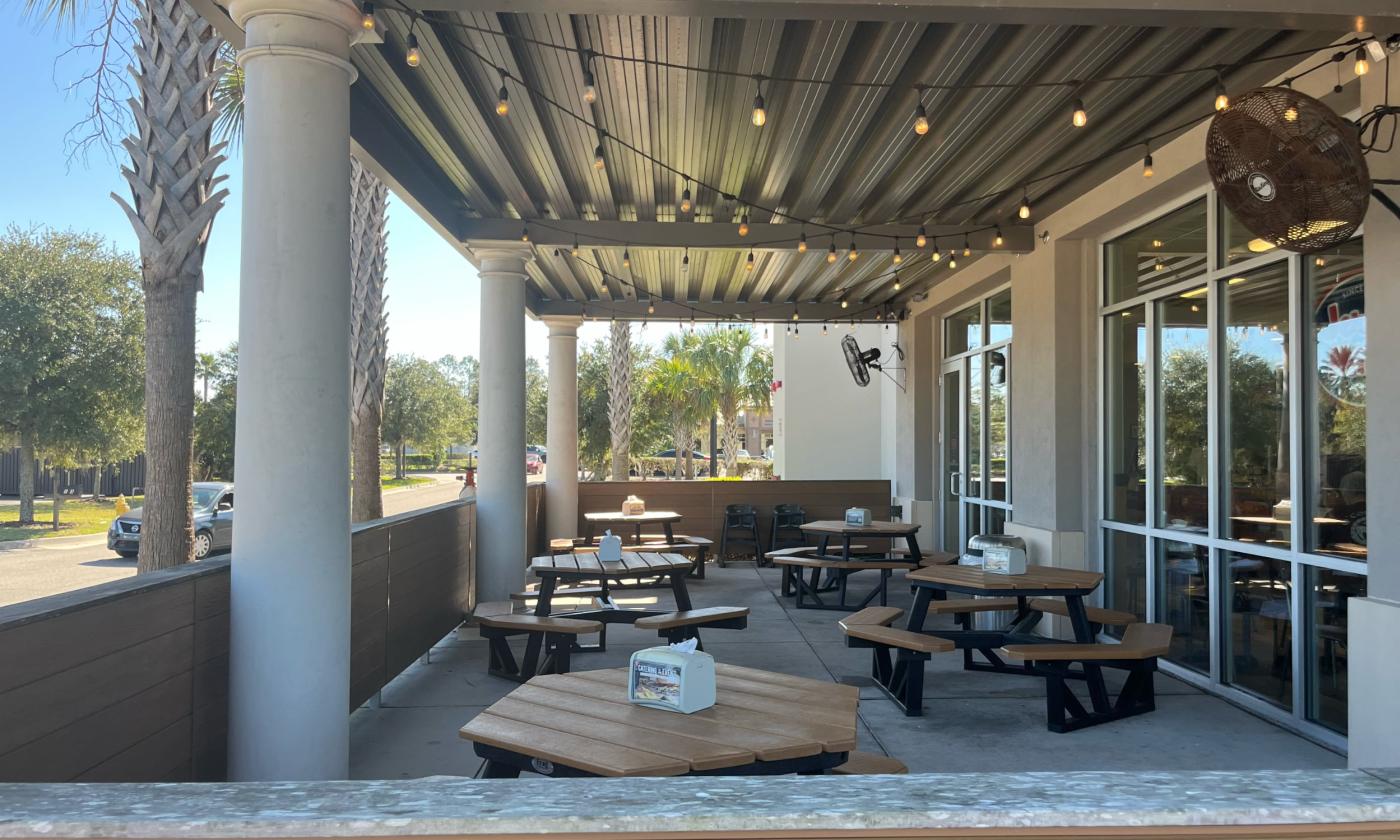 Jersey Mike's Subs in Nocatee
Mon - Wed:
10:00 am - 9:00 pm
Fri - Sun:
10:00 am - 9:00 pm
From New Jersey to Northeast Florida, Jersey Mike's Subs specialize in jumbo-sized sub sandwiches, both hot and cold, with top brand meats, cheeses and fresh veggies with combos dedicated to folks of all ages. The kid's menu consists of a quarter-sized sub with a colorful drink cup and cookie while a larger sandwich of multiple choices and a drink are for the bigger kids out there.
Located in the Nocatee town center, Jersey Mike's sub sandwiches are deliciously ideal for those on the golf-cart-go. Open for lunches and dinners, the easy access pick-up makes every bite that much more enjoyable. 
Jersey Mike's Subs in Nocatee
Mon - Wed:
10:00 am - 9:00 pm
Fri - Sun:
10:00 am - 9:00 pm