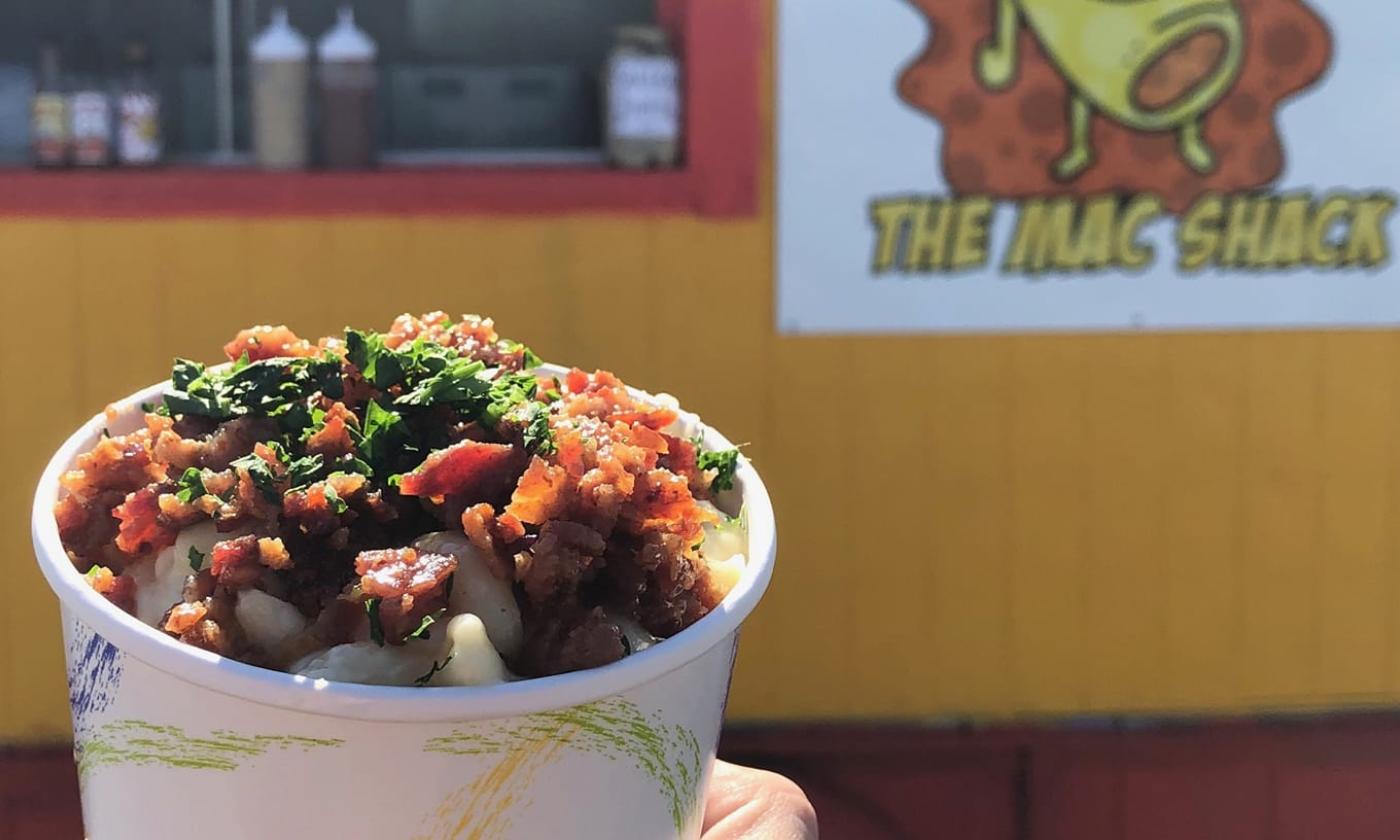 Johnny's Mac Shack
Smoked pork, chicken, garlic shrimp and other dishes are available at Johnny's Mac Shack.
Driving a food truck with a banner that has colorful cartoons shaped like pigs, chickens, and noodles, Johnny's Mac Shack sells comfort food throughout the St. Augustine area. Guests can find garlic shrimp, smoked pork loin with bacon, french fries, onion rings, noodles, pig catfish, chicken, and cheesesteak sandwiches on the menu.
Before closing the order, guests can consider adding onions, bacon, and caramelized onion to the tab and wash everything down with a bottle of soda or water.
Johnny's Mac Shack travels to the Elk's Lodge, Marina Munch, and other places in St. Augustine. To find out more information about Johnny's Mac Shack, please visit their website on Facebook.