La Herencia Cafe
4 Aviles Street, St. Augustine, 32084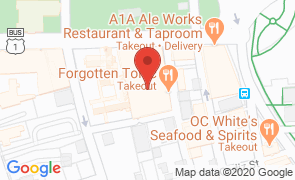 Hours
of Operation
Sun:
8:30 am - 8:00 pm

Mon - Thu:
8:30 am - 4:00 pm

Fri - Sat:
8:30 am - 10:00 pm

Open for breakfast and lunch, 7 days a week and for dinner Friday thru Sunday
La Herencia Café is a cozy, brightly-decorated restaurant that offers breakfast all day, traditional Cuban dishes, salads, sandwiches, and wraps.  Their omelet menu includes the Gaujiro, an open-faced omelet over Cuban toast, topped with black beans and roasted pork salsa; and more traditional omelets with cheese and bacon or ham – all offered with a choice of sweet plantains, roasted potatoes, fresh fruit, or Yucca fries.

For lunch or dinner they offer a "Hot Plate" menu with meat, poultry, or fish presented with sides of sweet plantains and black beans and rice. And of course La Herencia makes the traditional Cuban hot pressed sandwiches and empanadas, as well as a number of other varieties of hot pressed sandwiches, wraps, cold sandwiches, and salads. 

La Herencia Café is located on historic Aviles Street and open for breakfast and lunch seven days a week, and for dinner on Friday thru Sunday. Dine inside, or on their sidewalk cafe on the oldest street in America's oldest city.

All menu items are available for eating in or taking out.

La Herencia Café 2 Go is now open weekdays at 50 Dixie Highway.
Things to Do
Near La Herencia Cafe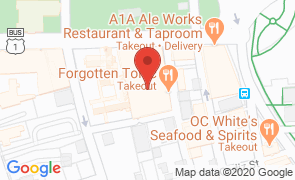 La Herencia Cafe
4 Aviles Street, St. Augustine, 32084
Hours
of Operation
Sun:
8:30 am - 8:00 pm

Mon - Thu:
8:30 am - 4:00 pm

Fri - Sat:
8:30 am - 10:00 pm