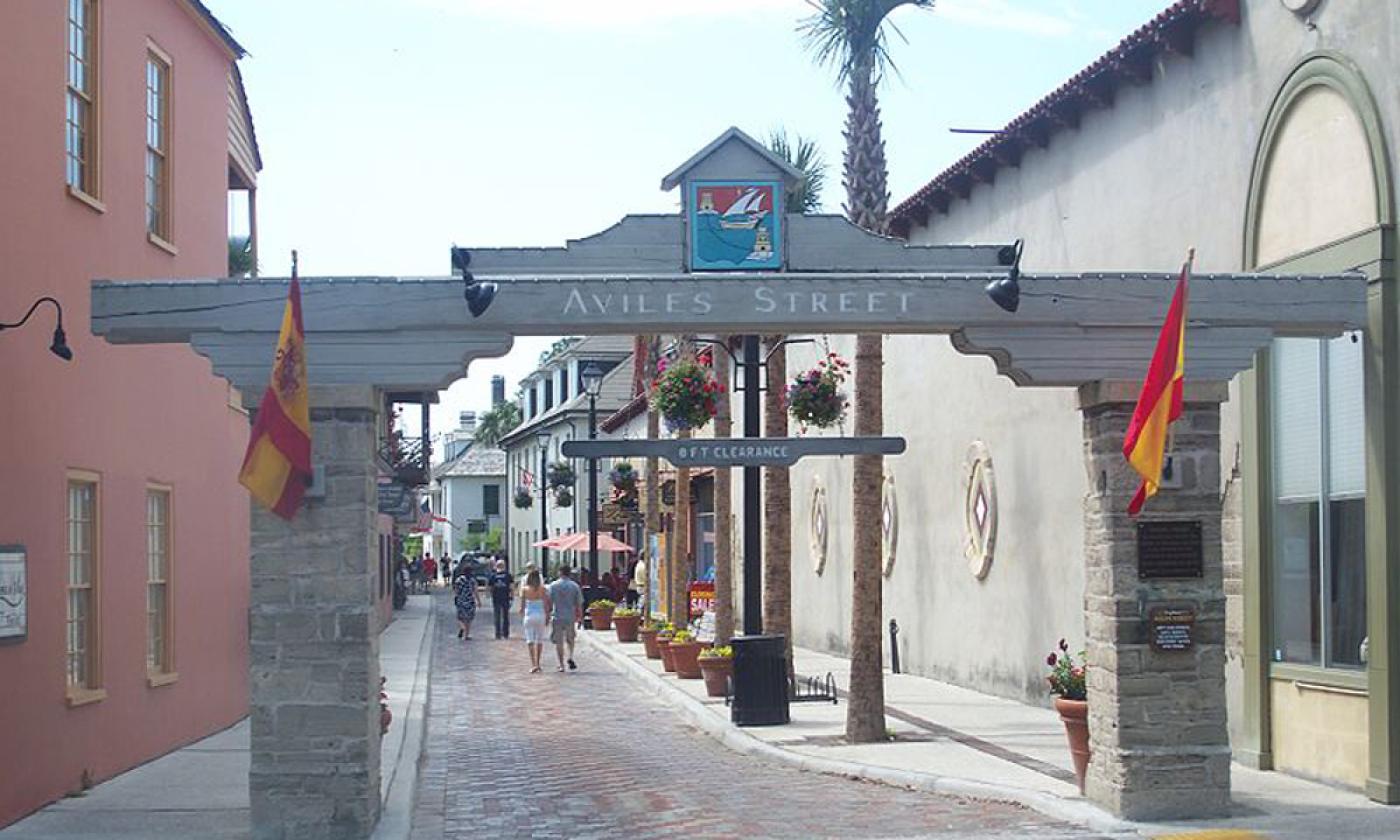 Aviles Street in St. Augustine is the oldest street in the nation — we know because archaeologists digging several layers under the brick paving recently discovered pottery shards from the early 1600s. This historic street is also St. Augustine's original artist district, dating back to the 1930s when the Hamblin Hardware warehouse at 11 Aviles Street was transformed into studio and gallery spaces for artists.
Still one of St. Augustine's vibrant arts districts, the street boasts some of the oldest historical sites, such as the Ximenez-Fatio House Museum and the Spanish Military Hospital Museum.
While autos, vehicle tours, and horse-drawn carriages are usually welcome on Aviles Street, only foot traffic is allowed during First Friday Art Walk and other special events. At those times, visitors can enjoy local musicians performing at the corner of Aviles Street and Artillery Lane. Folks can also enjoy the music while they drink and dine at a sidewalk cafe. Dancing in the street is encouraged and the galleries are open late during these events.