Libby's Thai Bistro
525 SR-16 #103, St. Augustine, 32084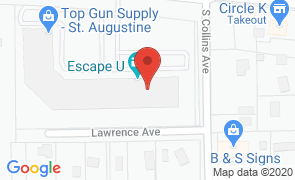 Hours
of Operation
Sun:
Closed

Mon - Thu:
11:00 am - 9:00 pm

Fri:
11:00 am - 10:00 pm

Sat:
4:30 pm - 10:00 pm

Monday to Friday: CLOSED from 2:30pm to 4:30pm
Libby's Thai Bistro is a restaurant located on state road 16, which offers a variety of Thai specialties such as noodles, curries, seafood, wine, and more. They cook authentic dishes using only the freshest ingredients available. Libby's is an ideal restaurant for solo to family dining, they offer outdoor and indoor seating and take reservations as well as walk-ins.

No Reviews Yet...

Be the first to Review Libby's Thai Bistro!




Things to Do
Near Libby's Thai Bistro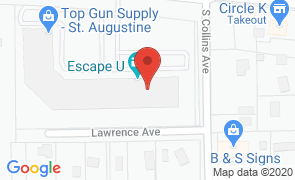 Libby's Thai Bistro
525 SR-16 #103, St. Augustine, 32084
Hours
of Operation
Sun:
Closed

Mon - Thu:
11:00 am - 9:00 pm

Fri:
11:00 am - 10:00 pm

Sat:
4:30 pm - 10:00 pm