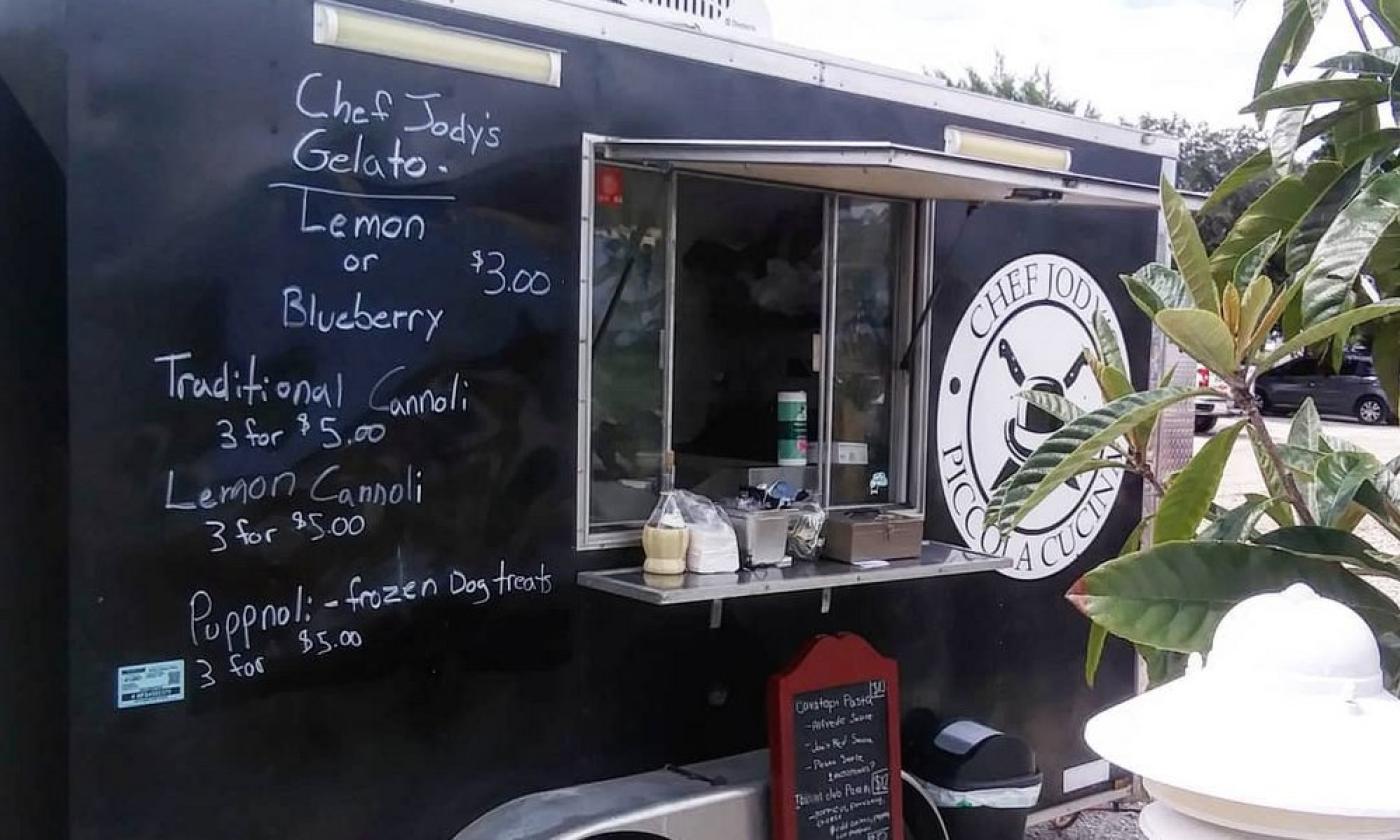 Tue - Thu:
12:00 pm - 7:00 pm
Fri - Sat:
12:00 pm - 8:00 pm
Raised in an Italian-American family in Central New York state, chef Jody has a distinguished career as a chef. Now, he offers recipes he's created from blending memories and flavors from home with years of experience in professional kitchens.
Piccola Cucina offers daily and seasonal specials, gluten-free options, and cannoli for puppies (and dogs of all sizes.) Regular menu items include the pasta shape of the day with either Alfredo or tomato sauce, a Calabrian hot chicken sandwich served on a ciabatta bun, and an Italian stockyard burger. Desserts can range from cannoli for humans to Italian ices. 
Piccola Cucina operates Tuesday through Saturday at Marina Munch, the food truck park at English Landing Marina. See their Facebook page for specials.
Tue - Thu:
12:00 pm - 7:00 pm
Fri - Sat:
12:00 pm - 8:00 pm