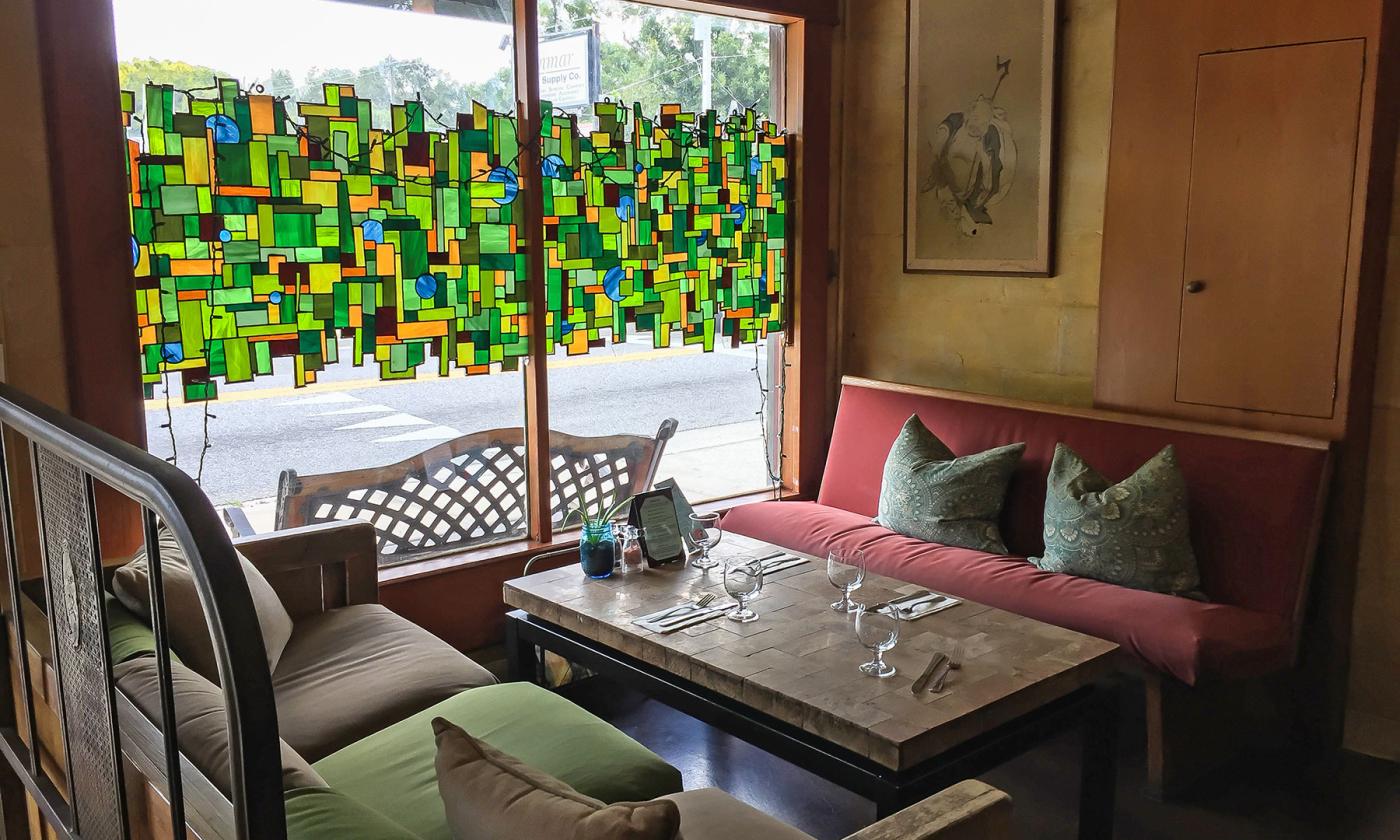 Mon - Thu:
11:00 am - 9:00 pm
Fri - Sat:
11:00 am - 9:30 pm
Present Moment Café in downtown St. Augustine offers a unique environment to feed mind, body and soul. The eclectically-decorated Café specializes in the preparation of unprocessed living gourmet foods, all from fresh and locally sourced ingredients. Stepping inside, the small but spacious restaurant has light leaking in through green stained-glass accents. A bar area curves around and a section to the left has cozy window seats that allow more private seating.
Looking at the menu, you'll notice different symbols that differentiate dishes by Raw Living Food, items that Contain Wheat, and Signature Dishes. If you enjoy healthy juices, they have some refreshing combinations that include ingredients like kale, ginger, carrot, beet, cucumber, turmeric, and aloe blended with fresh fruits. Each juice offers different boosts for immunity and detoxes to cleanse and rejuvenate your body. And for a more powerful boost, there are smoothies with added protein.
The menu at Present Moment Cafe is characterized by its raw dishes and includes items like the Creamy White Truffle Pesto Pasta, Pad Thai, Tacos of Life, and a seasonal Soup of the Moment. There is no meat, fish, or dairy at this restaurant, and all dishes are gluten-free, vegan, heart healthy and diabetic friendly. However, the gluten-free bread is made at a facility that uses gluten, and you should still let your server know about any food allergies you may have, especially considering that the Present Moment Cafe uses nuts in some of their dishes.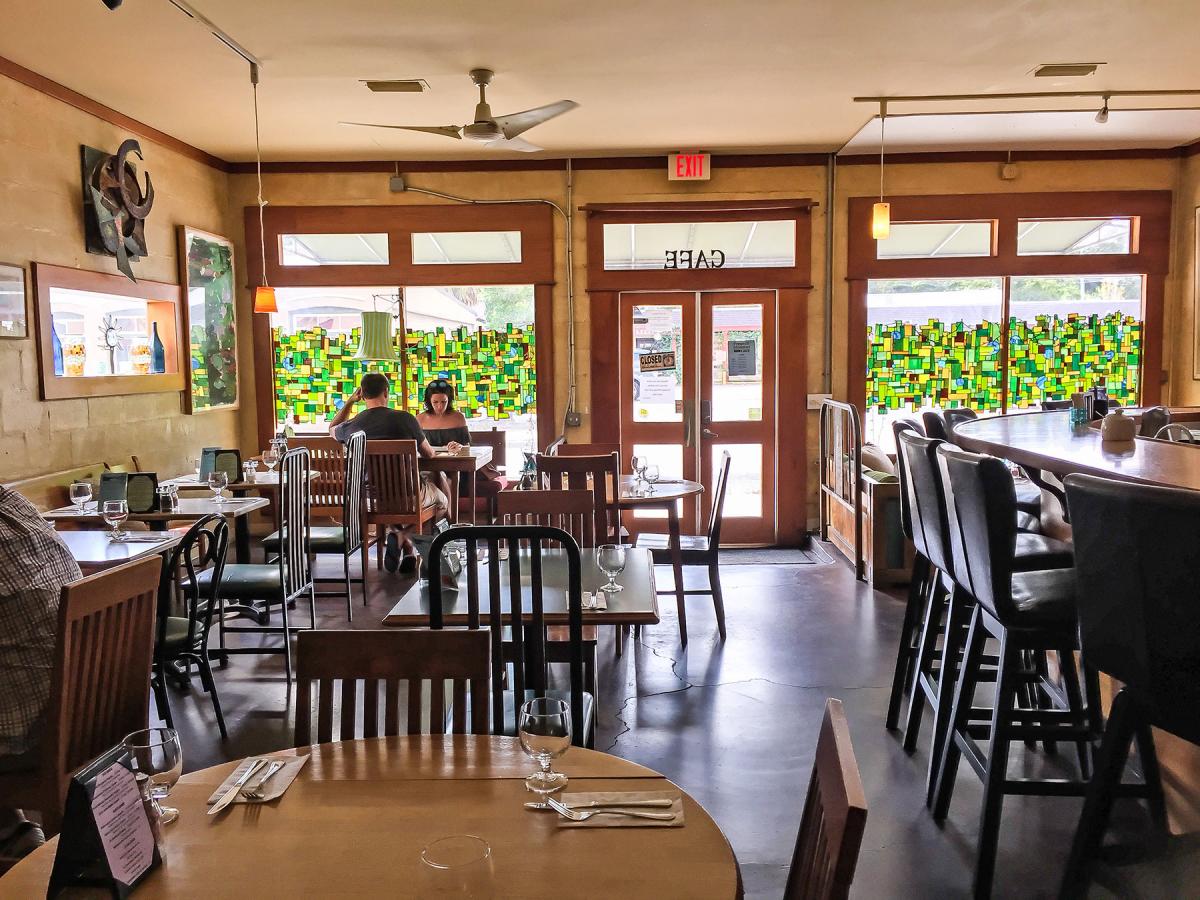 You may not associate healthy food with desserts and sweets, but the Present Moment crushes this misconception with a menu of brownie sundaes, banana splits, cobblers, and chocolate ganaches, all created with house-made ingredients and designed to appease your taste buds while being kind to your digestive system. And another surprise is their organic wine selection and Florida craft beers.
Towards the left side of the restaurant is a fridge with grab n' go drinks available. And further beyond that, a gift area has an ever-changing inventory of items to browse. You'll find cookbooks, vegan food, shirts promoting various raw food causes, and environmental supplies to help you do your part to protect the planet and cut plastic waste.
Parking for the Present Moment Cafe is located in the back, and a back door can take you directly in to the restaurant. Just follow the sign around the corner until you're in the main restaurant area. Make you you don't park across the street in the parking lot meant for the Cheese Wheel or your car will be towed.
Present Moment in St. Augustine, Florida is open for breakfast, lunch and dinner. On Sunday they close at 4 p.m. They also offer catering services and classes. Call (904) 827-4499 for more information.
Mon - Thu:
11:00 am - 9:00 pm
Fri - Sat:
11:00 am - 9:30 pm