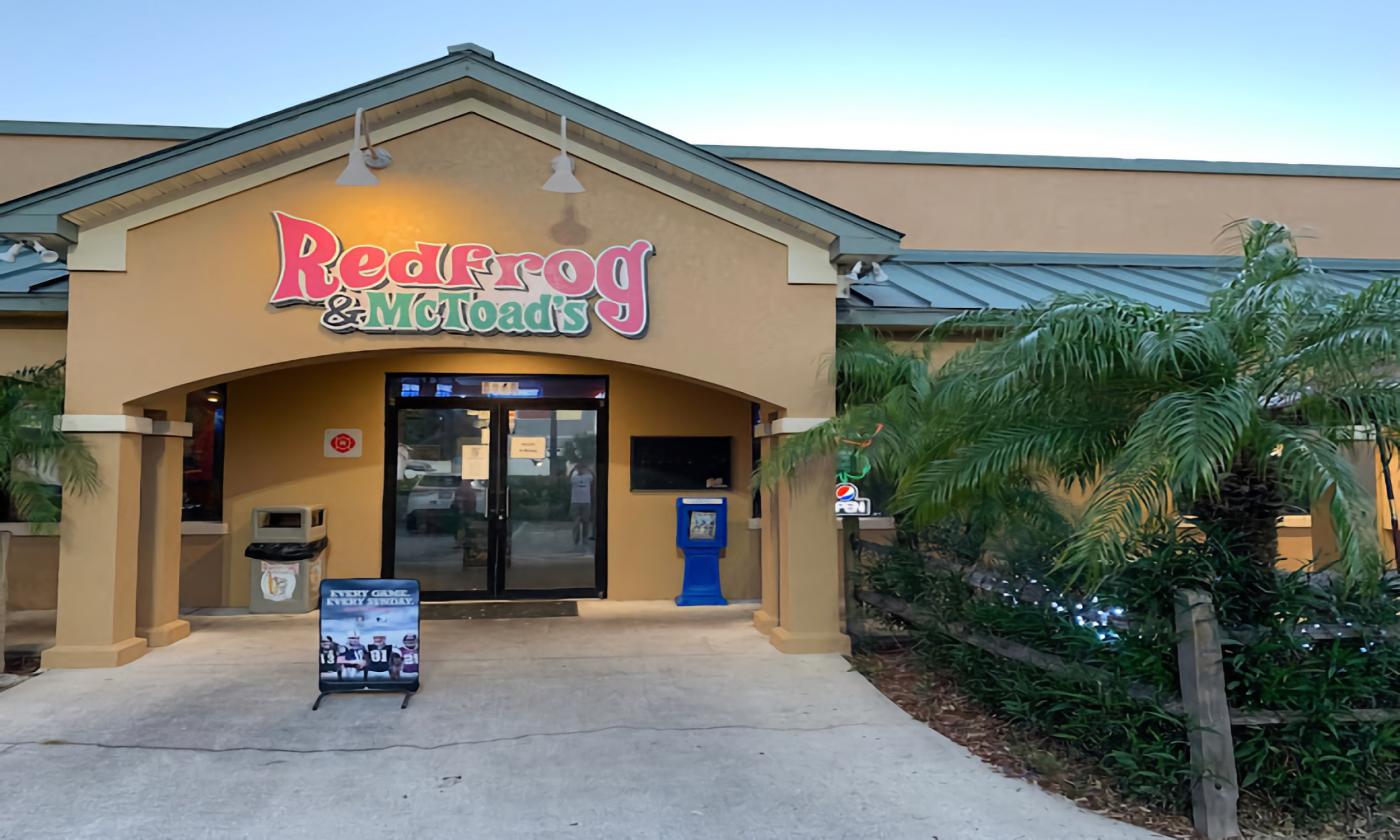 Mon - Tue:
11:00 am - 11:00 pm
Redfrog & McToad's Grub-n-Pub is located off A1A South in Butler Beach and serves up tasty favorites in an entertaining and energetic atmosphere. Redfrog & McToad's combines pub atmosphere with sports bar amenities. This restaurant and bar has history memorabilia and pop culture décor, plus 25 HD TVs to view sports games. Guests can kick back at happy hour from 3:00 to 7:00 p.m. Monday through Friday and watch their favorite team while enjoying the full bar.
Redfrog & McToad's unique name hails from overseas, when a pub called The Green Frog in Prague, Bohemia, now the Czech Republic, was the only restaurant to allow the red-hooded executioners to have a meal and a pint after their duties. These executioners had to eat alone, in a separate red room, thus came the name Red Frog. McToad comes from the pub's Irish background.
Live entertainment is featured every Friday and Saturday night. 
Breakfast hours are Wednesday - Sunday from 8:00 a.m. to 11:00 a.m.
Upcoming Live Music
Saturday, June 17th, 2023
8:00 pm - 11:00 pm
Mon - Tue:
11:00 am - 11:00 pm