Sporks Restaurant
Where 312 and A1A meet on Anastasia Island.
1943 A1A S, St. Augustine, 32080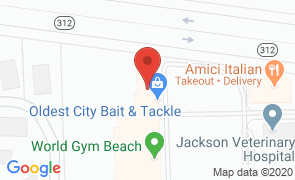 Hours
of Operation
Sun - Mon:
Closed

Tue - Sat:
10:00 am - 5:00 pm

Sporks Restaurant is open from 10:00 a.m. to 5:00 p.m. on Tuesday - Saturday
In 2014, a father and son team created Sporks Food Truck, which quickly became a favorite lunch stop for locals and visitors. Now, they've opened a brick and mortar restaurant. Sporks Restaurant offers the same creative lunch items and desserts at one convenient location, five days a week.

Sporks Restaurant is open on Tuesday through Saturday in their permanent location on Anastasia Island. The regular menu includes favorites such as their chimichurri pork sandwich, datil chicken tacos, and island veggie bowl — all offered with a choice of one side, such as bacon mac & cheese, Uncle Keylime's potato salad, and Costa Rican rice and beans. And of course, Sporks still offers specials and their incredible desserts.

Sporks Food Truck will operate only as a caterer for events and parties.

 

No Reviews Yet...

Be the first to Review Sporks Restaurant!




Things to Do
Near Sporks Restaurant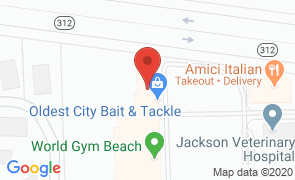 Sporks Restaurant
Where 312 and A1A meet on Anastasia Island.
1943 A1A S, St. Augustine, 32080
Hours
of Operation
Sun - Mon:
Closed

Tue - Sat:
10:00 am - 5:00 pm