Starbucks Coffee: North
At the Entrance to Palencia
155 Palencia Village Dr., St. Augustine, 32095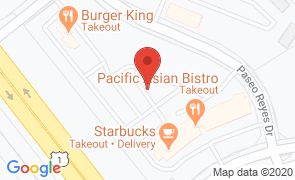 Hours
of Operation
Sun:
6:00 am - 7:30 pm

Mon - Fri:
5:00 am - 9:00 pm

Sat:
6:00 am - 8:00 pm

This Starbucks - about 10 miles north of downtown - serves fresh brewed coffee daily. Baked goods, fruit and snack plates, hot breakfast sandwiches, salads, sandwiches, Paninis and wraps, as well as ice cream and yogurt parfaits are also available.

The Starbucks North is located in the Palencia Village on Route 1.

No Reviews Yet...

Be the first to Review Starbucks Coffee: North!




Things to Do
Near Starbucks Coffee: North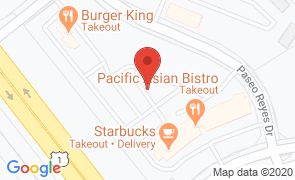 Starbucks Coffee: North
At the Entrance to Palencia
155 Palencia Village Dr., St. Augustine, 32095
Hours
of Operation
Sun:
6:00 am - 7:30 pm

Mon - Fri:
5:00 am - 9:00 pm

Sat:
6:00 am - 8:00 pm