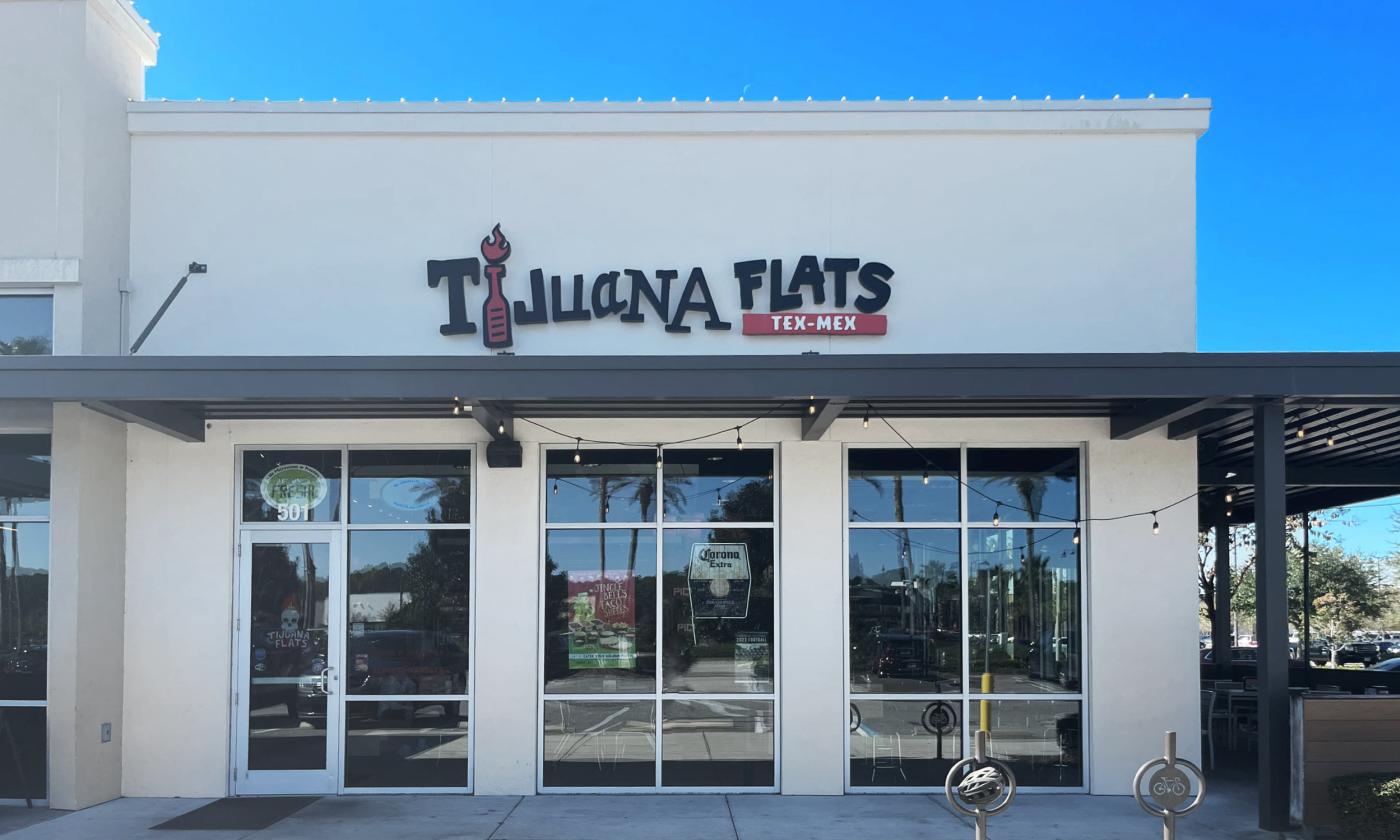 With the option to eat at the restaurant or order online for a quick pick-up, Tijuana Flats offers a mixed bag of Mexican-themed flavorful foods. On the "starter" menu, there are lightly salted tortilla chips with an assortment of dips. Classic entrees include the Double Stack Cheesy Tacos along with tacos offering choices of fresh ground meat, beans, lettuce, tomatoes and other appetizing toppings. 
The Chimichanga — offering another wide array of options — from black chicken, classic chicken, savory steak, black or refried beans, as well as a quesadilla and flautas — there is so much to choose from including taco take-home meal kits. There are bowls serving meats, chicken, lettuce, and bean varieties. 
And if nutrition is on your mind, no problem. Tijuana Flats breaks down the calorie count, which includes nutritional value information on the website per individual order from the menu. Located at 41 Settlement Drive in Ponte Vedra, Tijuana Flats brings a tasty "fiesta" to tables with their food, homemade sauces, and everything else that celebrates Mexican cooking.