Timoti's Seafood Shak
Next to Bicycles Etc
152 Crosswater Parkway #18, Ponte Vedra, 32081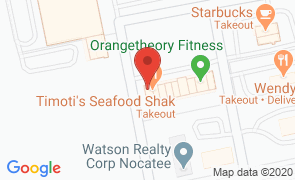 Hours
of Operation
Sun:
11:00 am - 3:00 pm

Mon - Sat:
11:00 am - 9:00 pm

Like many seafood restaurants in Northeast Florida, Timoti's Seafood Shack began with a fisherman. In this case, with a fisher of shrimp based pit pf Fernandina. Now, this family-owned and operated group of restaurants specialize in "Fast, Fresh, and Casual" seafood favorites such as fried shrimp baskets, poke bowls, and hush puppies.

They also offer a variety of cocktails such as Sangria, Mojito, and Bay Breeze. A full menu, online ordering options, and more can be found on their website. 

No Reviews Yet...

Be the first to Review Timoti's Seafood Shak!




Things to Do
Near Timoti's Seafood Shak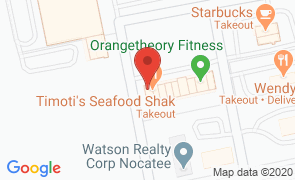 Timoti's Seafood Shak
Next to Bicycles Etc
152 Crosswater Parkway #18, Ponte Vedra, 32081
Hours
of Operation
Sun:
11:00 am - 3:00 pm

Mon - Sat:
11:00 am - 9:00 pm