Valley Smoke BBQ Restaurant
Between 210 A and the Intracoastal Waterway
11 S. Roscoe Blvd, Ponte Vedra, 32082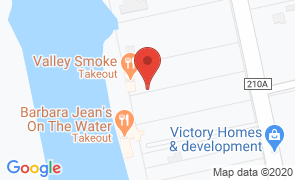 Hours
of Operation
Sun:
11:00 am - 10:00 pm

Mon:
4:00 pm - 10:00 pm

Tue - Sat:
11:00 am - 10:00 pm

Valley BBQ, located in the Palm Valley area of Ponte Vedra Beach, offers traditional Southern favorites — such as fried chicken, cocktail pimento cheese, ribs, and pork belly. All of these more traditional dishes are made with local ingredients and recipes created by the Valley BBQ team. 

For the gastronomically adventurous, Valley BBK offers Venison Jager Schnitzel, Smoked Pork Belly Ramen, and pasta with local shrimp and chorizo. From brunch, through lunch, and dinner, Valley BBQ brings an extra flair to classic southern food. Valley BBQ is located on the Intracoastal waterway with both deck and inside dining, and a full bar. 

No Reviews Yet...

Be the first to Review Valley Smoke BBQ Restaurant!




Things to Do
Near Valley Smoke BBQ Restaurant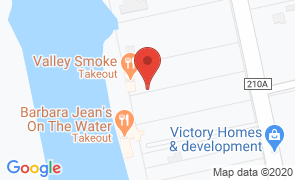 Valley Smoke BBQ Restaurant
Between 210 A and the Intracoastal Waterway
11 S. Roscoe Blvd, Ponte Vedra, 32082
Hours
of Operation
Sun:
11:00 am - 10:00 pm

Mon:
4:00 pm - 10:00 pm

Tue - Sat:
11:00 am - 10:00 pm