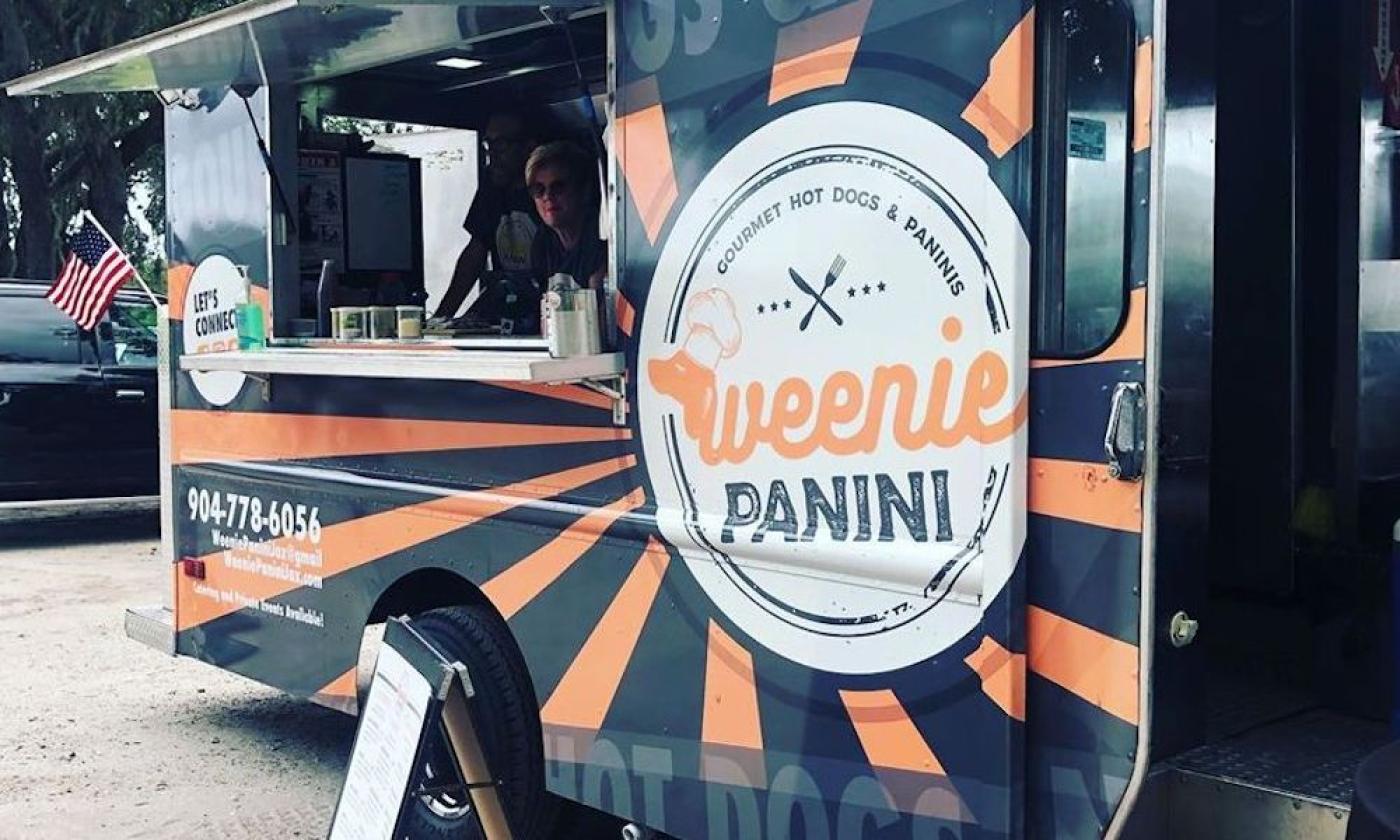 Weenie Panini
Specializing in panini and hot dog creations.
Chef Vincent creates an enjoyable twist on American classics in the Northeast Florida region. Traveling from place to place in his food truck, the flavorful panini and hot dogs are why the establishment has a well-deserved reputation and following.
One of the most famous dishes that is served pays homage to the name of the truck and consists of pulled pork, truffle macaroni while being covered with cheddar cheese and barbeque sauce. A few other notable paninis are items such as the Philly Boy, Kickin' Chicken, and Capri. The hot dogs never disappoint with customers having the option to make their own, or try the more unique selections like the On the Border: Mexican street corn, chorizo, cotija cheese, cilantro, and chipotle mayo.
Any of the foods can be turned into a combo with a side and a drink. Treat oneself by trying an assortment of fries listed on the menu: parmesan truffle, balsamic glazed, and chili cheese.
Catch them at Marina Munch near downtown St. Augustine. The food truck schedule changes monthly.