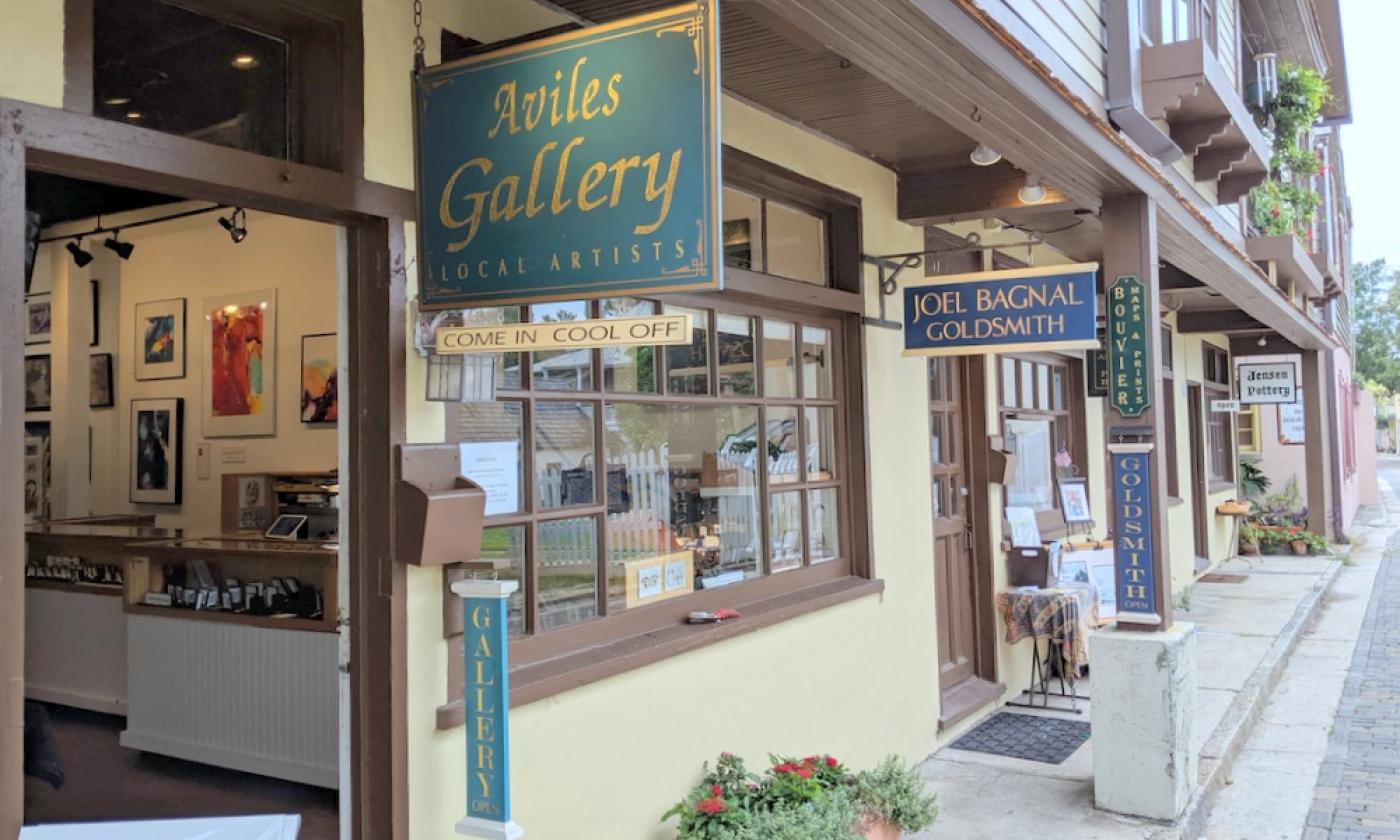 Currently open.
Sun - Mon:
11:00 am - 6:00 pm
Fri - Sat:
11:00 am - 6:00 pm
Aviles Gallery represents local, award-winning artists in St. Augustine. A cozy gallery located on the oldest street in the oldest city in the nation, displays oils, pastels, and watercolors. Plus, the gallery offers handmade artisan jewelry.
Beautiful landscape paintings, and scenes of St. Augustine come to life and are all available to purchase. Typically a displayed artist is in the shop giving visitors the opportunity to learn more about each work.
Aviles Gallery is located on Aviles near the Ximenez-Fatio House Museum.
Currently open.
Sun - Mon:
11:00 am - 6:00 pm
Fri - Sat:
11:00 am - 6:00 pm