Moses Creek Conservation Area
On the north side of Route 206 half way between Route 1 and A1A
1300 SR 206, St. Augustine, FL, 32086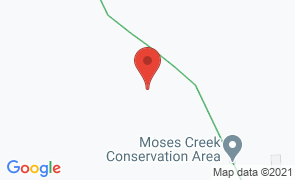 The Moses Creek Conservation Area preserves one of the few remaining undeveloped tidal creeks -- Moses Creek, a tributary to the Matanzas River. Eight natural communities -- scrub, sandhill, upland mixed forest, freshwater tidal swamp, mesic flatwood, depression marsh, dome swamp, and estuarine tidal marsh -- can be found in the Moses Creek Conservation Area. The diverse vegetative communities provide habitat for a variety of wildlife. Moses Creek is home to many wading birds, including great blue heron and egrets, as well as osprey, hawks, gopher tortoise, deer, otter, and fox.

A highlight of the area is its canopied dirt roads that serve as trails beneath grand old live oaks, through scrub habitat, to sandy bluffs overlooking Moses Creek. The creek is popular with kayakers who explore the creek at high tide as it winds its way through tall marsh grasses.

The area is available for wildlife viewing, hiking, horseback riding, primitive camping in designated areas, picnicking, bicycling, and fishing. Boating and canoeing opportunities are also available on Moses Creek and the Matanzas River. Although the area is accessible by water, there are no kayak or canoe launches on site.

No Reviews Yet...

Be the first to Review Moses Creek Conservation Area!




Restaurants
Near Moses Creek Conservation Area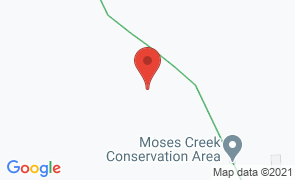 Moses Creek Conservation Area
On the north side of Route 206 half way between Route 1 and A1A
1300 SR 206, St. Augustine, FL, 32086
(386) 329-4500