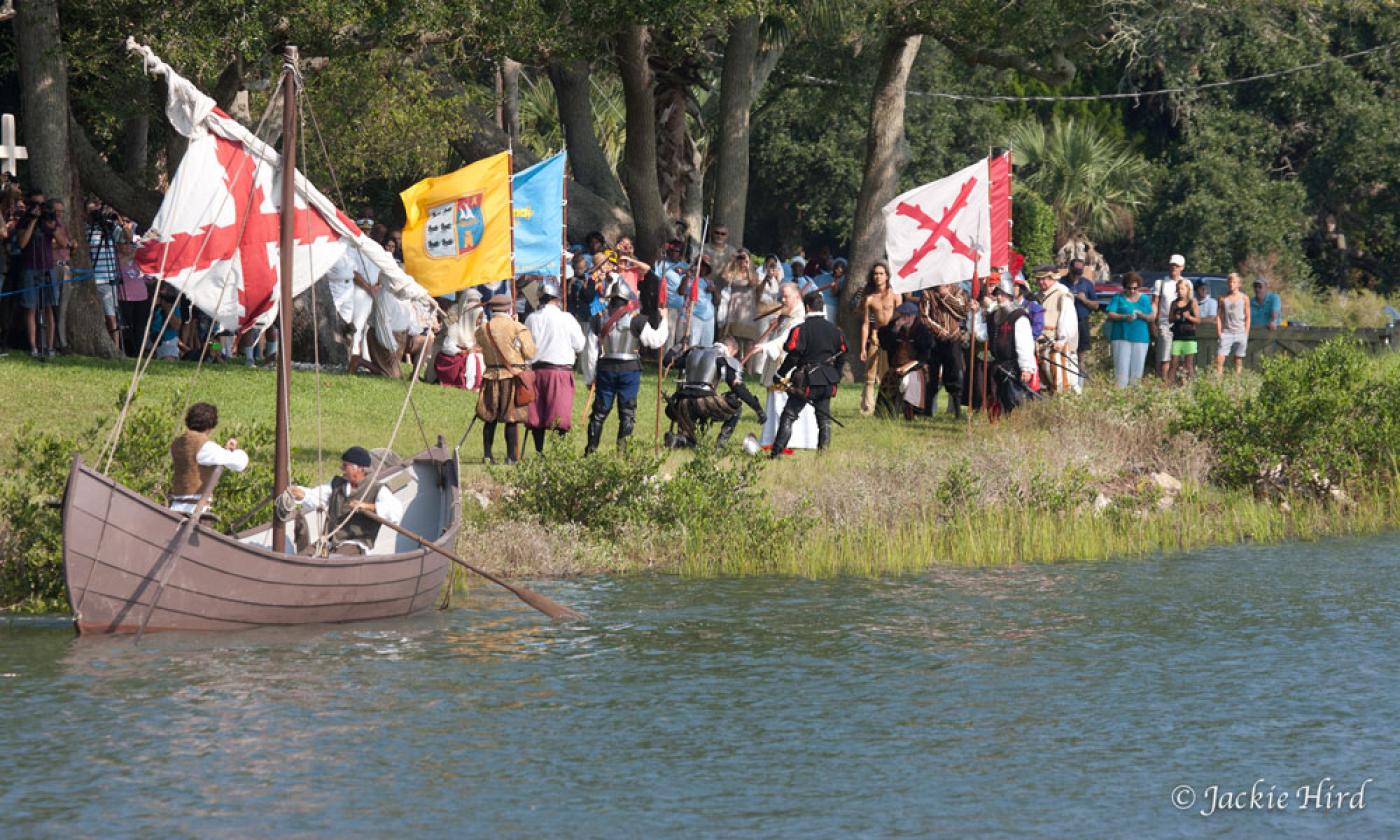 5 Things to Know About Founder's Day
This holiday celebrates the entire story of St. Augustine's founding.
On September 8, 1565, the city of St. Augustine was first founded, making it the oldest continually occupied settlement in the United States. St. Augustine is an important part of American history, and predates our country's oldest colonies, including Jamestown and Williamsburg. It was established by the Spanish and serves as the oldest, continually occupied European settlement in the continental United States.
Founder's Day, or "Founding Day," is the day that Don Pedro Menéndez de Avilés landed in St. Augustine and claimed the new territory (named La Florida) for the Spanish Crown. But how many locals and visitors know the full history of Founder's Day? Visitors and locals can celebrate St. Augustine's history by visiting for Founder's Day in September each year.
1. Menéndez started his journey from prison.
Many don't know this, but the story of St. Augustine's founding actually starts with Pedro Menéndez in prison. The soon-to-be founding governor had been arrested by the Casa de Contratacion, which governed trade in the Americas and disapproved of Menéndez's strict adherence to enforcing imperial law. Menéndez saw himself as above the Casa, and refused to partake in any of their backhand dealings. Starting in 1563, Menéndez was arrested and served 20 months in prison for a series of charges. He wrote to King Phillip II, confessing his innocence. King Phillip II allowed him to leave in order to lead the expedition to settle Florida.
2. Menéndez found St. Augustine while searching for his son, Juan.
It was during his time in prison that Menéndez received news that his son, Juan, had shipwrecked near Bermuda in 1561. Although Menéndez showed great enthusiasm at the opportunity to bring Christianity to the Native Americans living in Florida—as well as obliterate the French presence at Fort Caroline—it was the search for his son that initiated his call for release. Menéndez was never able to find his son.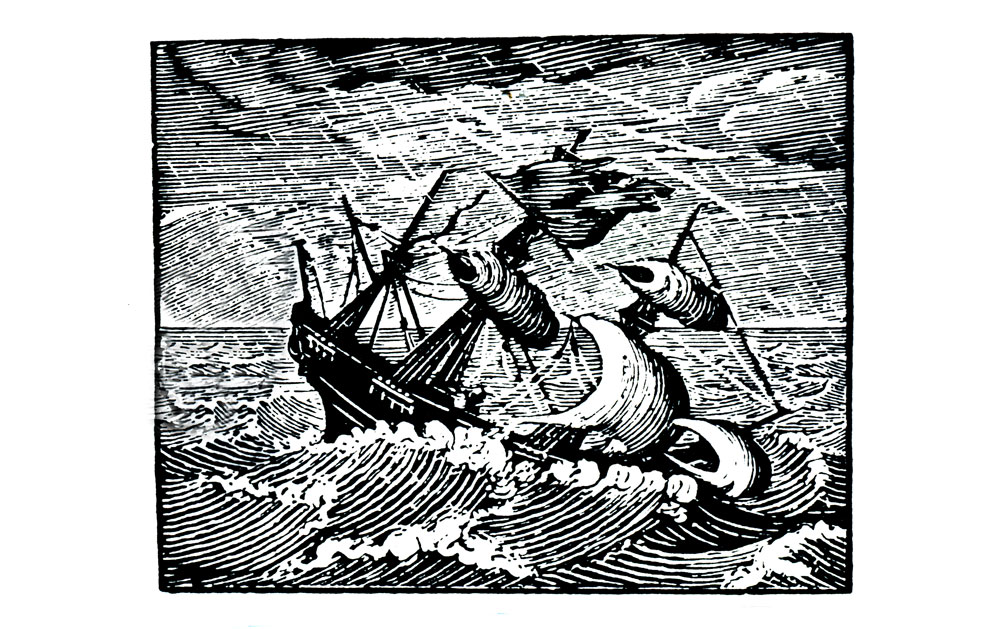 3. St. Augustine was named after the feast day of the saint.
The city is named St. Augustine because land was sighted on the feast day of St. Augustine of Hippo on August 28. A feast day is a day of dedication to a saint according to the Christian calendar of saints, usually on the presumed date of their death. St. Augustine of Hippo was a convert to the Christian faith and early theologian. He originally studied rhetoric and sought to be an orator in Rome, but became disillusioned with a life of excess. His book, Confessions, is considered the first autobiography of the Western World, and scenes from his life can be seen depicted in the windows of the Cathedral Basilica of St. Augustine.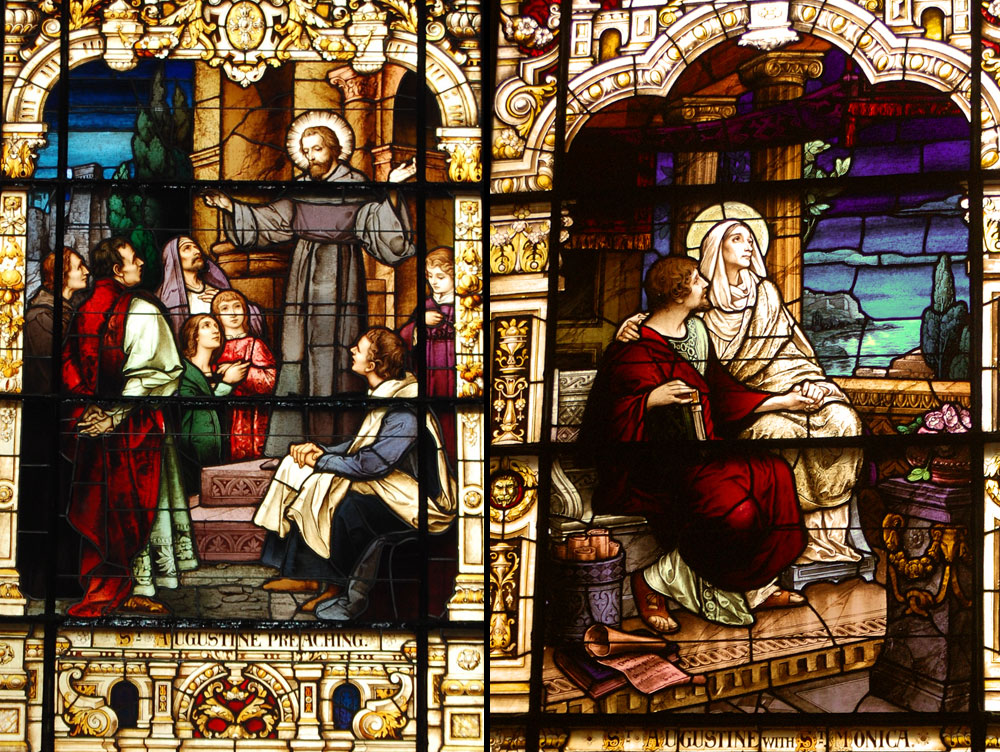 4. When Menéndez landed, he celebrated mass with his crew.
How do you thank God when you survive a dangerous expedition across a large body of water, with the possibility of hurricanes, scurvy, and pirates? You offer a Mass and thank God for your life, and for the lives of your crew. It's one of the first things Menéndez's crew did when they arrived, and it made St. Augustine an important site in the history of Catholicism in America. Pilgrims continue to visit St. Augustine and the Mission Nombre de Dios to this day to explore the site where Christianity came to America. The Mission Nombre de Dios has a cathedral, museum, worship center, and walking trails on their property for those looking to learn about and experience the spiritual past of St. Augustine's history.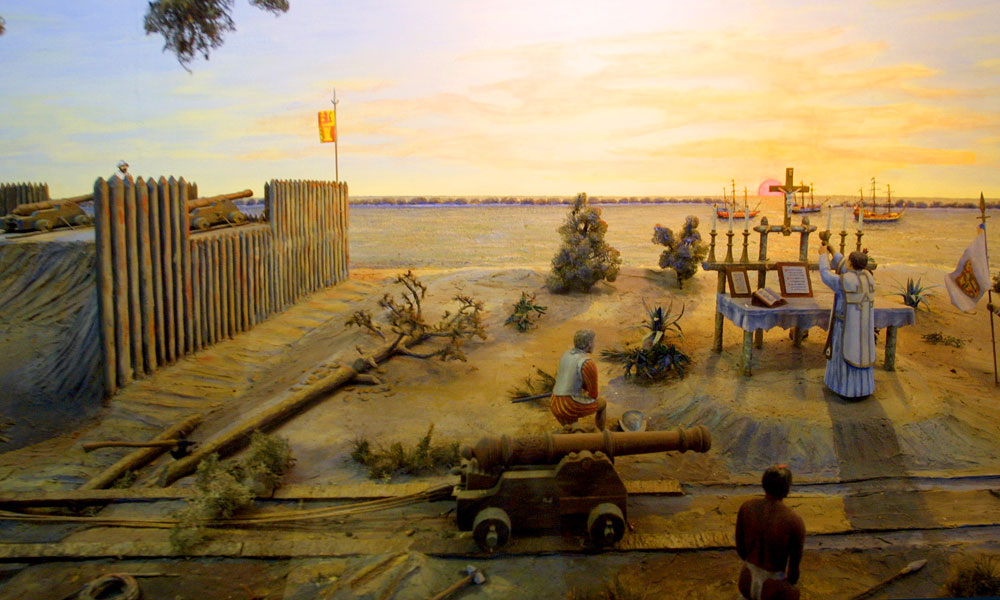 5. The city of St. Augustine recreates the first landing every year.
Every year, visitors and locals celebrate Founder's Day in St. Augustine by viewing a reenactment of the landing. The landing is put on by Florida Living History, whose members dress in traditional Spanish military garb and arrive at the grounds of the Mission Nombre de Dios on a landing boat. The bishop of the Diocese of St. Augustine leads a Mass at the rustic altar, just as the original expedition's chaplain, Fr. Francisco López de Mendoza Grajales, did on September 8, 1565.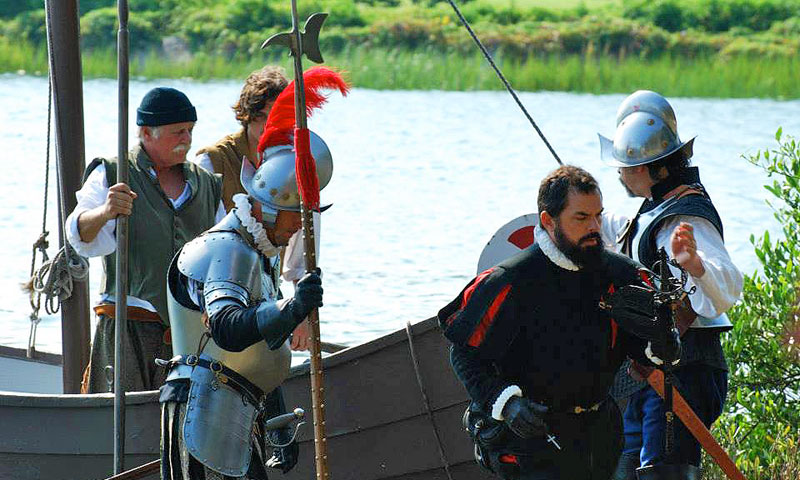 Museums and Attractions to Discover More about St. Augustine's History...