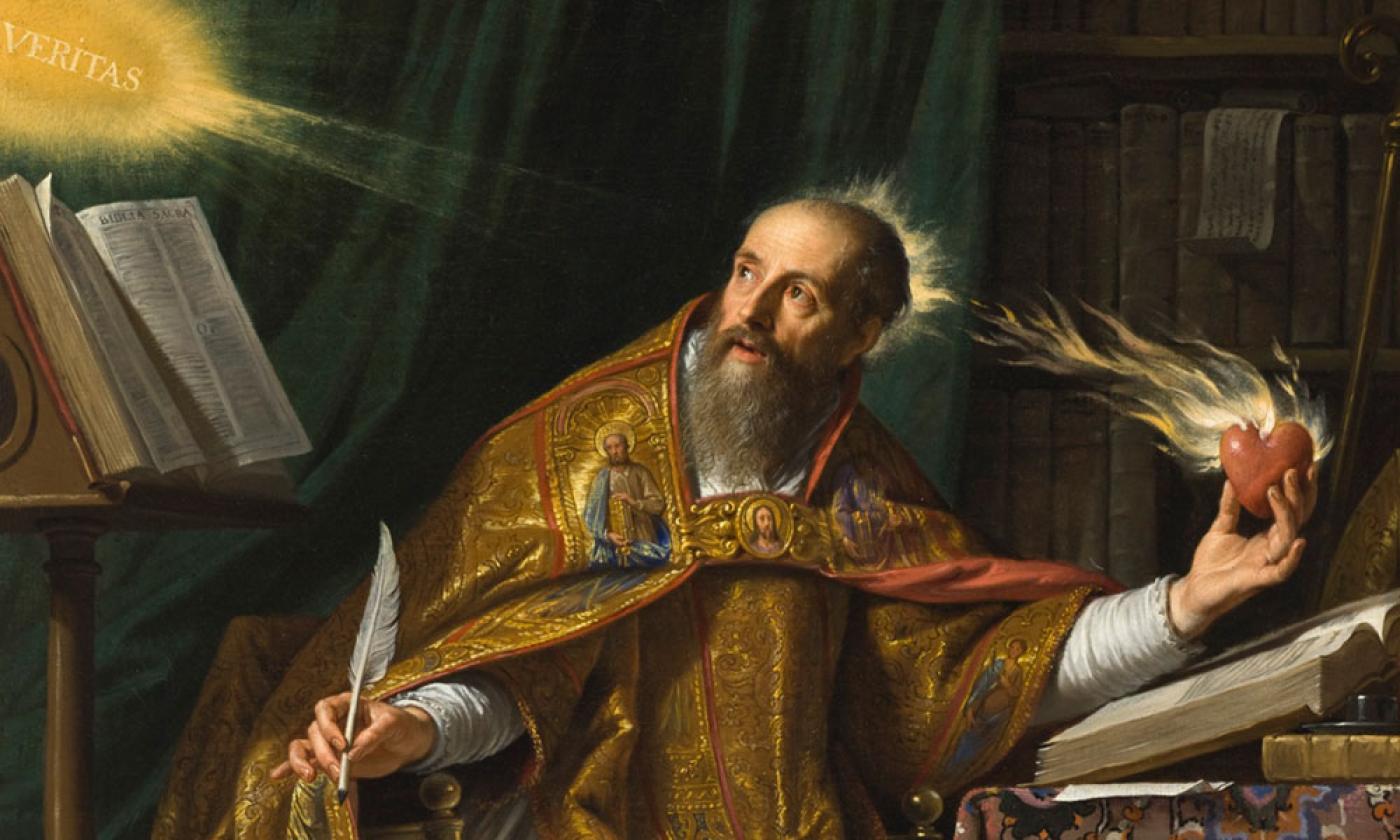 How St. Augustine Got Its Name
Learn about Christian theologian and philosopher, the Bishop of Hippo, the town's namesake.
The city of St. Augustine is named for Saint Augustine of Hippo, a patron of the early church. But how did the city come to be named for him, and why?
Who Was Saint Augustine?
Augustine (pronounced ah-GUS-tin) was born and lived much of his life in Hippo, a seaport city in North Africa, part of present-day Algeria. He served as a church priest, a bishop, and a theologian during the early 400s. In the centuries since his death, he has remained an important figure in Christianity, serving as an inspiration for those who struggle with their faith and with temptation.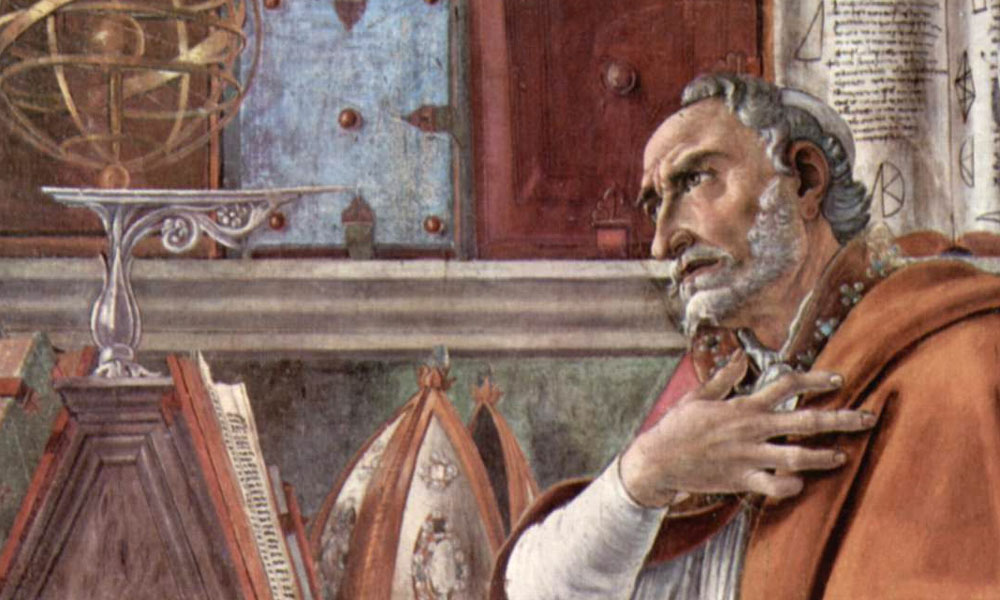 Augustine did not begin his life as a follower of Christ. During his youth, he struggled with morality and the seemingly impossible prospect of living according to the Christian ideal. To his mother's dismay, Monica (later venerated as Saint Monica), Augustine experimented with non-Christian faiths and philosophies during his early adult years.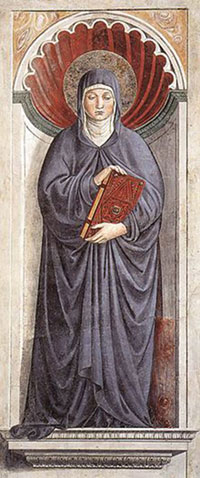 Then one day, in a fit of intense frustration over his inability to reconcile godly living with the desires of the flesh, he cried out to God for help and understanding. He heard a voice saying, "Tolle, lege," which means "pick up and read" in Latin. He picked up the Bible and it opened to the letters of St. Paul, who had overcome similar struggles in his own life. Taking comfort in the words of the epistle writer, Augustine repented for his hedonistic habits and devoted his life to serving God.
After his baptism and conversion to Christianity in 387, Augustine practiced poverty and charity. Drawing upon both his personal experiences and his considerable education in rhetoric, he wrote powerful works including Confessions and The City of God, which many consider foundational to Christian theology. The Roman Catholic Church celebrates his feast day on August 28, the anniversary of his death in 430.
Augustine's writings are viewed by many as a crucial turning point in human consciousness from classical to modern ways of thinking. According to historian Thomas Cahill, Augustine's Confessions is the first example in world literature of a deeply personal account of a life, and as such is the forerunner of the modern novel. In his book entitled How The Irish Saved Civilization, Cahill describes Augustine as "almost the last great classical man — and very nearly the first medieval man."
"Monica of Hippo," by Benozzo Gozzoli
Augustine of Hippo was canonized in 1303 by Pope Boniface VIII. He is the patron saint of brewers, printers, and theologians.
1100 Years Later: Don Pedro Menéndez de Avilés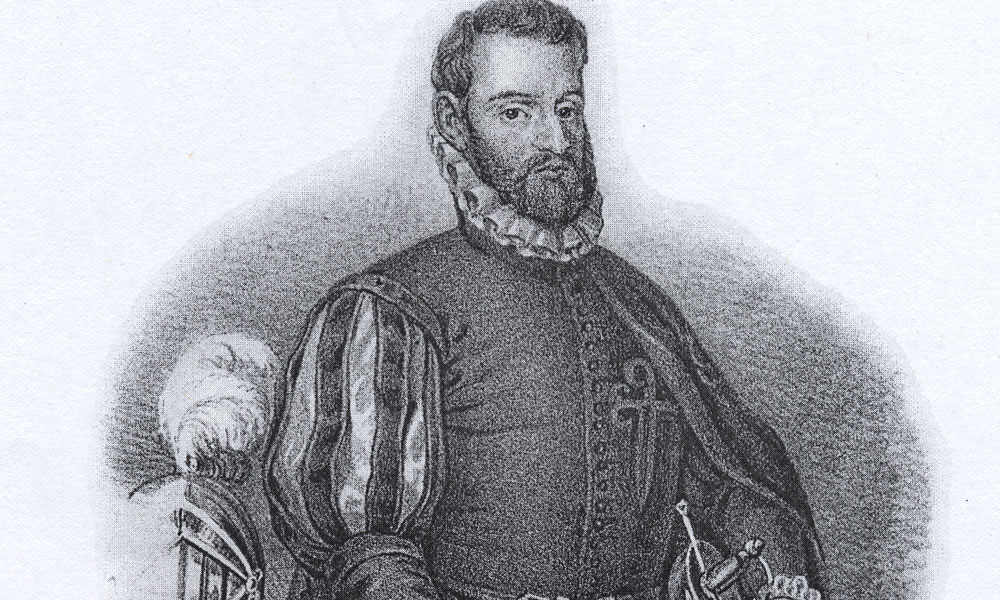 Don Pedro Menéndez was from the town of Avilés in Asturias, a region on the north coast of Spain. Menéndez, like many of his fellow Asturians, was fiercely proud of and loyal to his home. The patron saint of Menéndez's home town of Avilés happened to be Saint Augustine.
Menéndez left home at age 14 to become a sailor. He spent much of his early career battling French corsairs around the Bay of Biscay, earning recognition from the Spanish royal court. In 1554, he was given charge of the Spanish treasure fleet, which he safely and successfully managed. He was so successful in his endeavors that he embarrassed the House of Trade, who briefly imprisoned him on questionable charges of smuggling and insubordination. Menéndez was able to plead his case, and was released in short order.
Menéndez's favor with King Philip II made him a natural choice to protect Spanish interests as international rivalries began to play out across the Atlantic. In 1565, the French crown sent an expedition of more than 500 men under Jean Ribault to colonize land already claimed by Spain in North America. The expedition successfully established Fort Caroline, a wooden-walled settlement along the mouth of the St. Johns River in what is now Jacksonville, Florida.
When King Philip II learned about this, he was outraged. Not only were the French a rival military power, the members of the new settlement were Huguenots, and therefore considered dangerous heretics by the staunchly Catholic people of Spain. Philip commissioned Menéndez to expel the French from this territory, granting him a fleet of ships, personnel, weapons, and supplies. With that, Menéndez set sail on his voyage to reclaim the Americas.
Town of St. Augustine Founded
Menéndez and his crew first sighted land in Florida on August 28, 1565. After searching for a suitable spot for more than a week, the party sailed into the inlet that would become the United States' oldest seaport on the evening of September 7 and dropped anchors. On the following morning of September 8, the crew came ashore, celebrated the first documented mass in the New World, and began the work of establishing a new town. Because land had first been sighted on the feast day of Saint Augustine, who also happened to be the patron saint of Menéndez's beloved home, the new town was named in honor of Saint Augustine.
In response to the arrival of the Spanish just a few miles south of the new French settlement, Ribault set sail from Fort Caroline to attack the Spanish. At the same time, Menéndez led an overland expedition north to Fort Caroline, where they killed 132 French soldiers and captured the fort.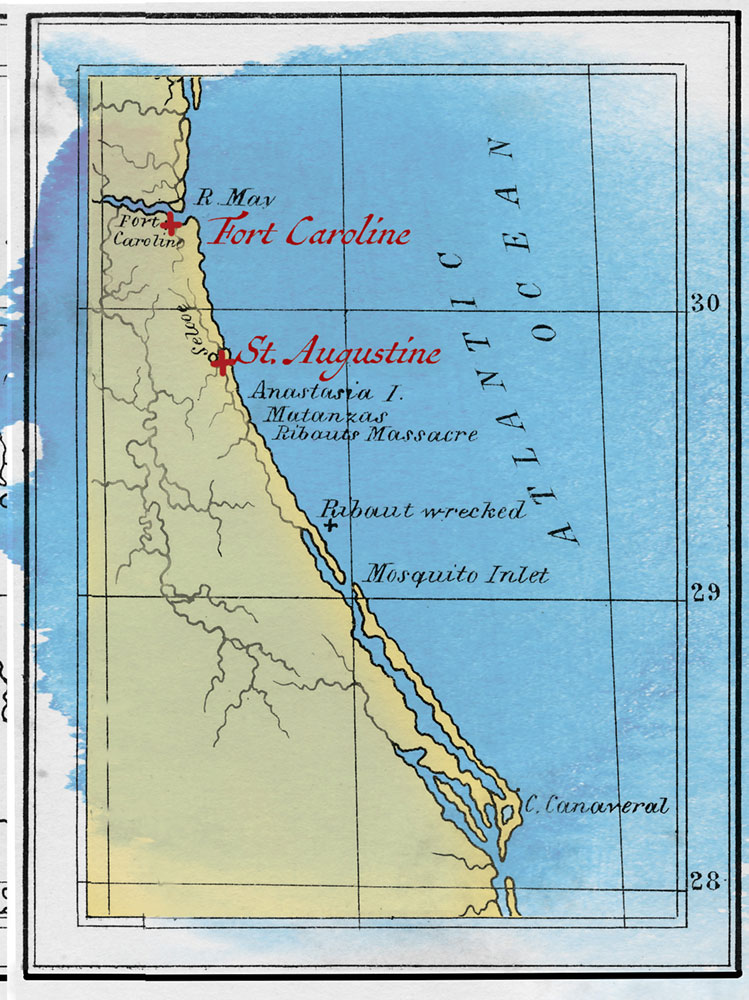 Ribault's expedition did not end well. The French fleet was blown off course by a hurricane and wrecked near present-day Daytona. The shipwreck survivors were making their way north along the coast toward Fort Caroline, when they came to an inlet they were unable to cross. The inlet was just a few miles south of the new Spanish settlement, and it was there that Menéndez and his men, having returned triumphant from capturing Fort Caroline, met them. With no facilities to house the captives or supplies to care for them, Menéndez brought them over the inlet, led them behind a dune, ten at a time, and put them all to the sword. From this event the inlet received the name "Matanzas," which is Spanish for "slaughter."
Today
In retrospect, the decision to name the town St. Augustine seems to have been a fitting one. During its history of more than 450 years, the town, like its namesake, has experienced its share of struggles. St. Augustine has been burned and looted on several occasions by pirates, hostile natives, and rival Europeans. It has changed hands from country to country four times(!). During the civil rights movement, it was the location of numerous protests and counter attacks.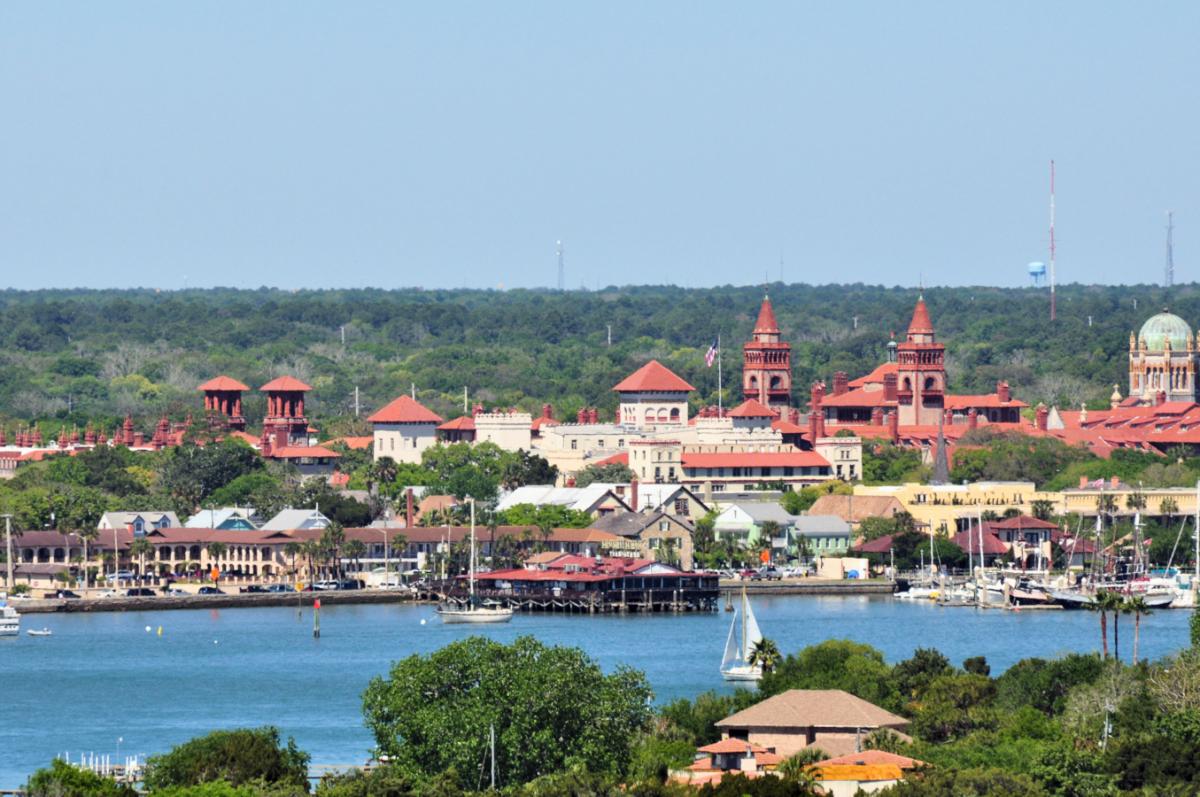 Yet through it all, St. Augustine has remained continuously occupied, serving as a strategic trade and military location for centuries. When Henry Flagler built his first fabulous hotel, the Ponce de Leon, in 1887, the area quickly became a destination for the rich and famous and St. Augustine began its new life as a tourism center.
The city's diverse cultural background and its long history, along with its unique architecture, natural beauty, and thriving music, arts, and culinary heritage, continue to attract visitors from all over the world. True to its namesake, St. Augustine is a city that connects the old world to the new, with humanity and effortless grace.