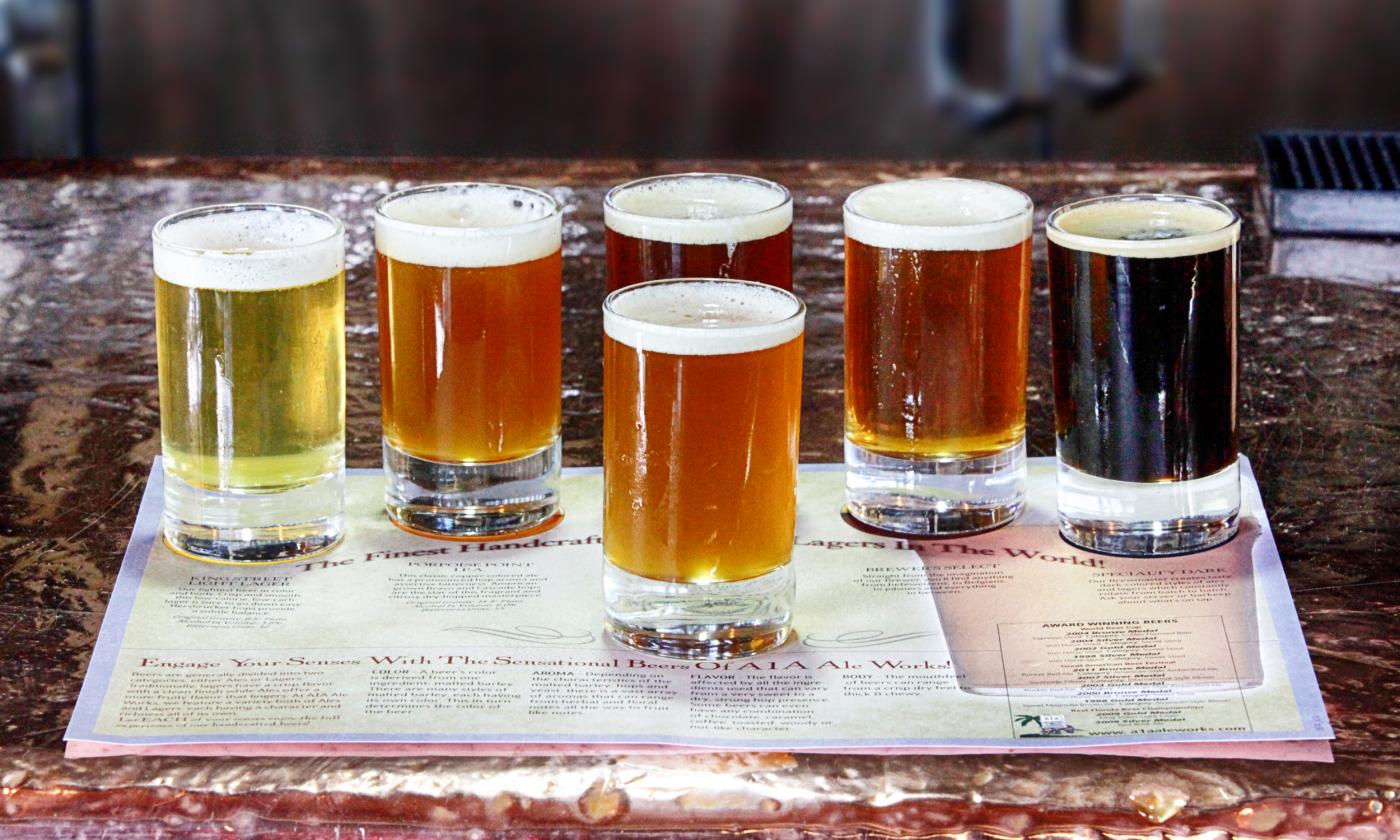 Quench Your Thirst with a Local Craft Beer
Enjoy St. Augustine's emerging craft beer scene - no hot day required.
They say St. Augustine used to be a fishing town with a drinking problem. I don't know if any of the fish are biting, however, I do know where you can quench your thirst after a day of putting your rod, your boat, or yourself in the water. The craft brew scene is thriving in St. Augustine, so come thirsty - no fishing required.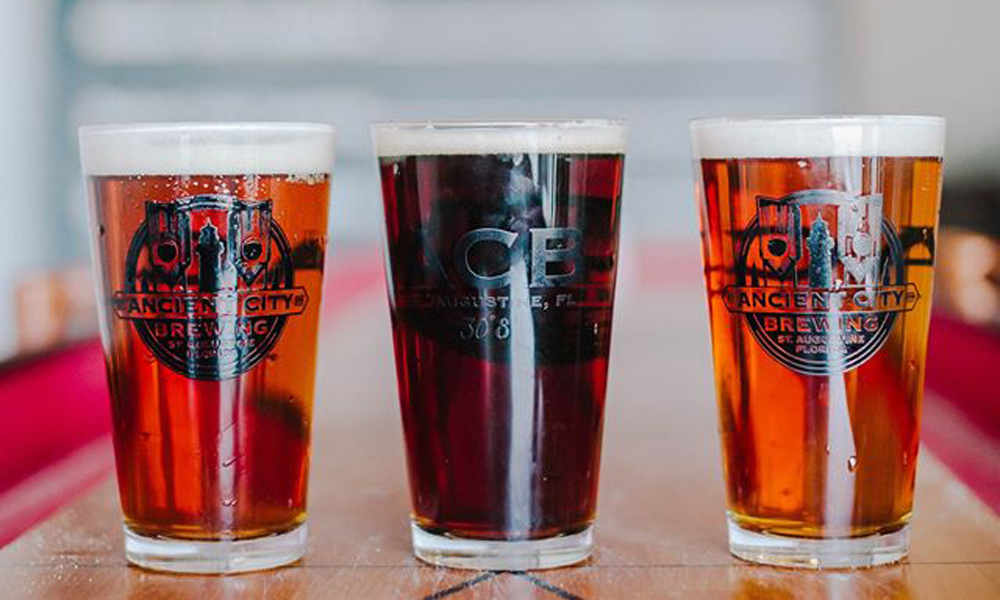 Pints a plenty at Ancient City Brewing
Ancient City Brewing
Ancient City Brewing has you covered in two ways. You can enjoy the brewery located just off State Road 16, or you can pull up a seat at the taproom in Historic Downtown. The brew lineup includes Ponce's Pale Ale, Galleons Golden Ale, Castillo Coconut Porter, Matanzas River Red Ale, and an Anastasia Island IPA. My personal favorite is not on this list as it's seasonal. The Pumquistador is full of pumpkin, cinnamon, and nutmeg, and I spend the fall season looking longingly into a beer glass filled with this goodness.
If you can't make it out to the brewery or the tap room, their beers are popping up at bars and restaurants all around town. Visit Auggie's Draft Room where you can pour your own beer from the self-service taps. Or spend an evening at Rendezvous Restaurant, St. Augustine's original beer pub featuring more than 350 beers including Ancient City. A1A Ale Works Restaurant Taproom, at the foot of the Bridge of Lions, offers Matanzas River Red Ale on its Florida beer flights.
If you're driving, take home a six-pack as a souvenir when you stop to gas up at Carmelo's Marketplace.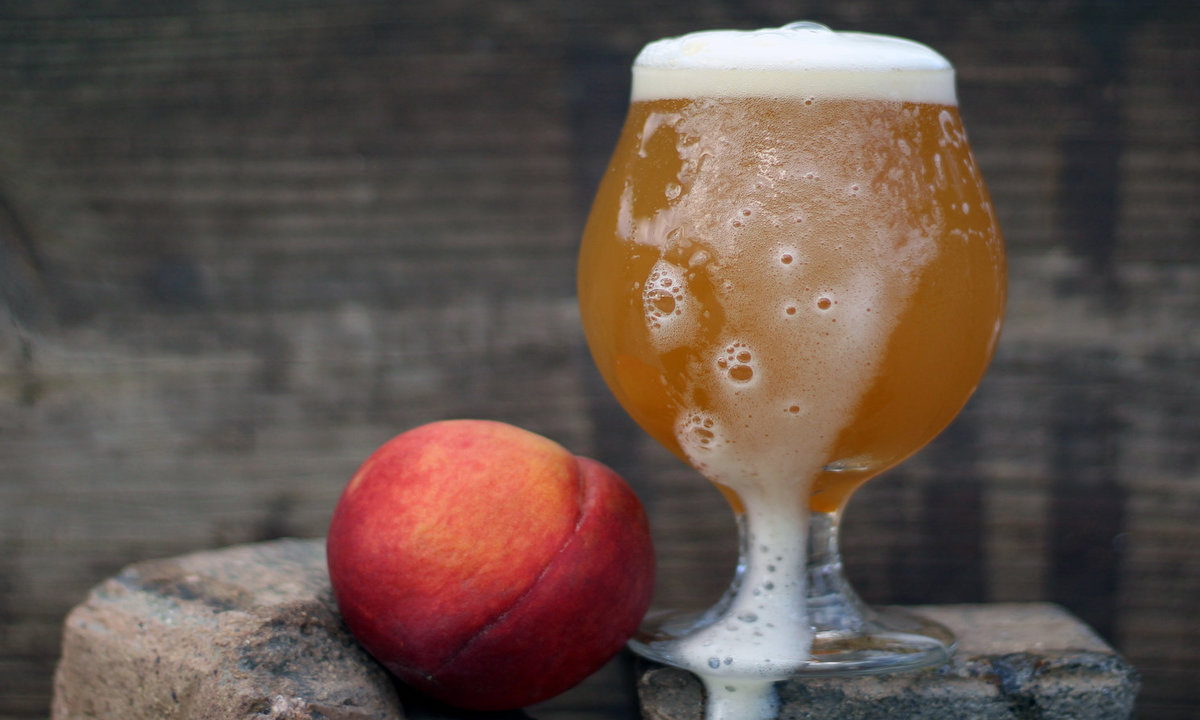 O.A.M.C Saison, brewed with N.Y. apples and Georgia peaches — by Bog Brewing.
Bog Brewing Company
Located in the historic West King Street District, Bog Brewing Company brews and serves a variety of classic beer styles, Belgian-inspired ales, barrel-aged farmhouse beers, and lagers. Bog also has a crazy selection of seasonal beers, such as the Smoked Datil Ale, brewed with locally sourced hot peppers, or the Saison Blanc, a Saison aged in Sauvignon Blanc barrels for 11 months.
If I visit Bog before dinner, I always drink the Pilsner which makes me feel like I'm in Munich (if I close my eyes of course). If I visit Bog after dinner, then watch me love on a Black Oat Lager which has subtle layers of dark chocolate. (Pinch me!) You may be wondering what I do if I go during dinner, right? I'll enjoy Mexican street food compliments of Taco My Blessing food truck that's parked in Bog's back yard!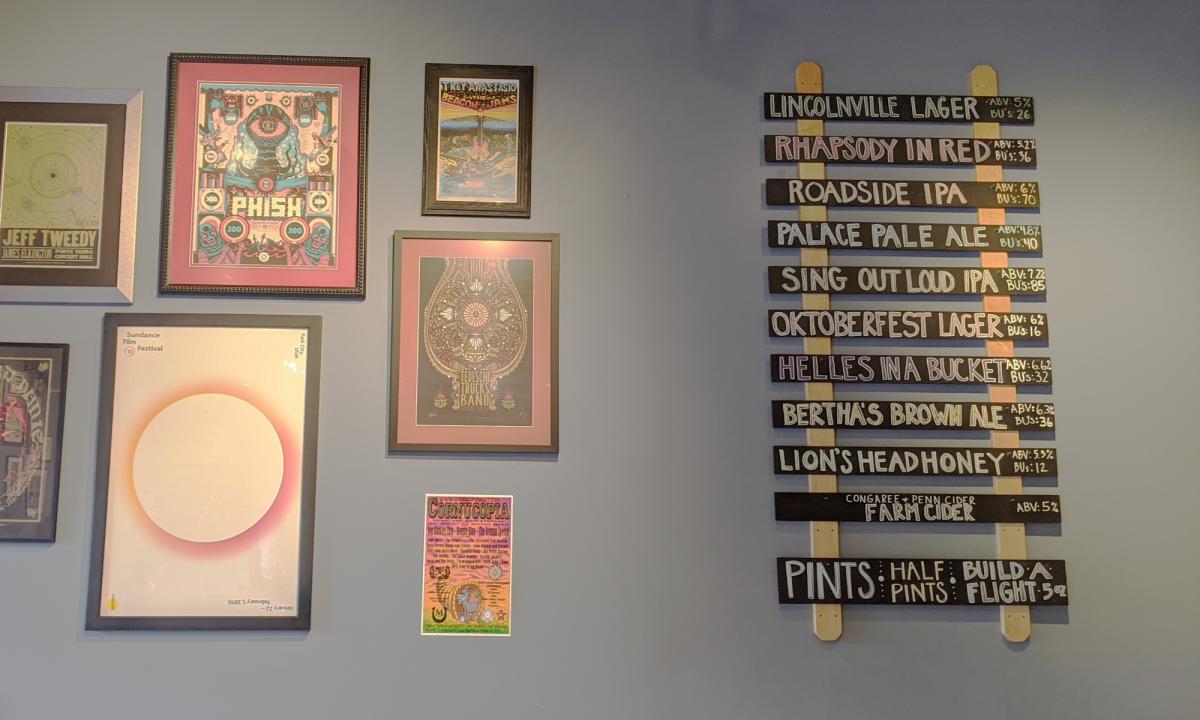 The ever-changing brew list at Dog Rose in St. Augustine.
Dog Rose Brewing Co.
When anyone asks me what got me through the worst part of the pandemic, I have two words for them: Dog Rose. As long as I had a growler of Lincolnville Lager in my refrigerator, I knew that something was going right with the world. 
Located in the historic Lincolnville neighborhood, the handcrafted ales and lagers are brewed on site and the tap room offers darts, shuffleboard, and pool as well as live music. Sometimes fresh flowers are on the bar and grub such as the Funkadelic Food Truck is on site, and, there's always that gorgeous, flowing Lincolnville Lager no matter what else is happening inside or out.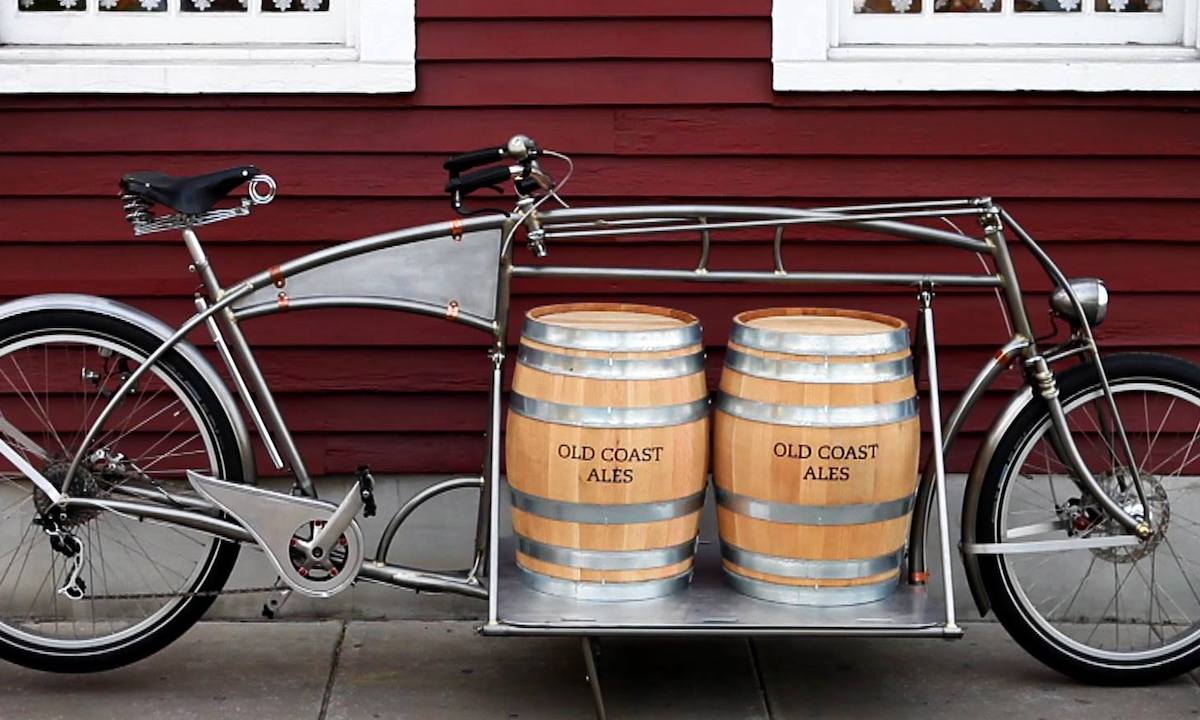 Barrels of Old Coast Ale on a specially-designed bike in St. Augustine.
Old Coast Ales
Located over the Bridge of Lions right next to the beloved Osprey Tacos, Old Coast Ales hosts a one-of-a-kind curved bar faced with a 100-year-old Cypress tree, 12 taps of liquid awesome, two patios, and classic bar games such as foosball, ping pong, and table shuffleboard. (And don't forget about the tacos next door!)
In the summertime, you'll find me in the dark air-conditioned corner enjoying some quiet time with Burt. Burt's Summer American wheat ale is what you've been waiting for after a long, hot day at the beach. And yes, I'll be happy to show you the tap - just don't ask me to share my Burt with you.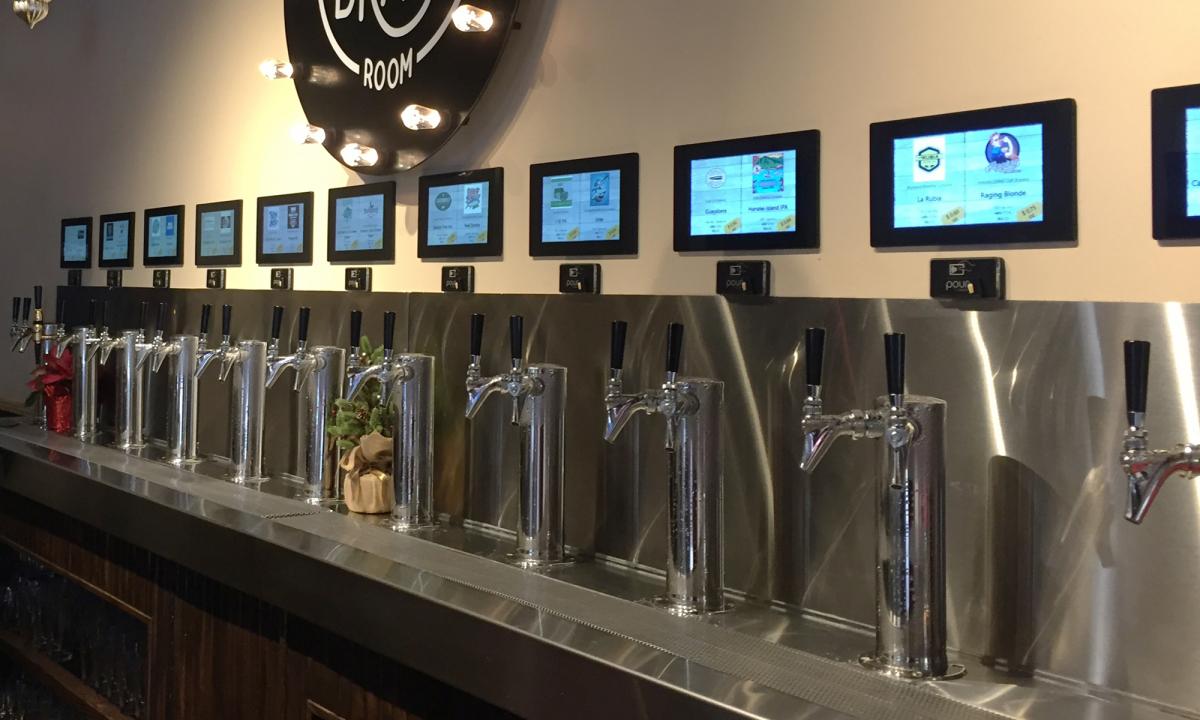 You can pull your own draft at Auggie's Draft Room.
Bootlegger Beach Brewing
If you're on St. Augustine Beach and you're thinking, "there is no way I'm getting in a car to get my craft beer fix" no problem. Jack's Bar-B-Que Restaurant now has Bootlegger Beach Brewing attached to it. It's the only brewery on the beach and if you have sandy feet, no problem. If you're wearing a bathing suit, no problem. Bottom line? No problem. You can sip your beer inside or out, enjoy some BBQ while you're there and maybe even indulge in a game of pool. All with no problems.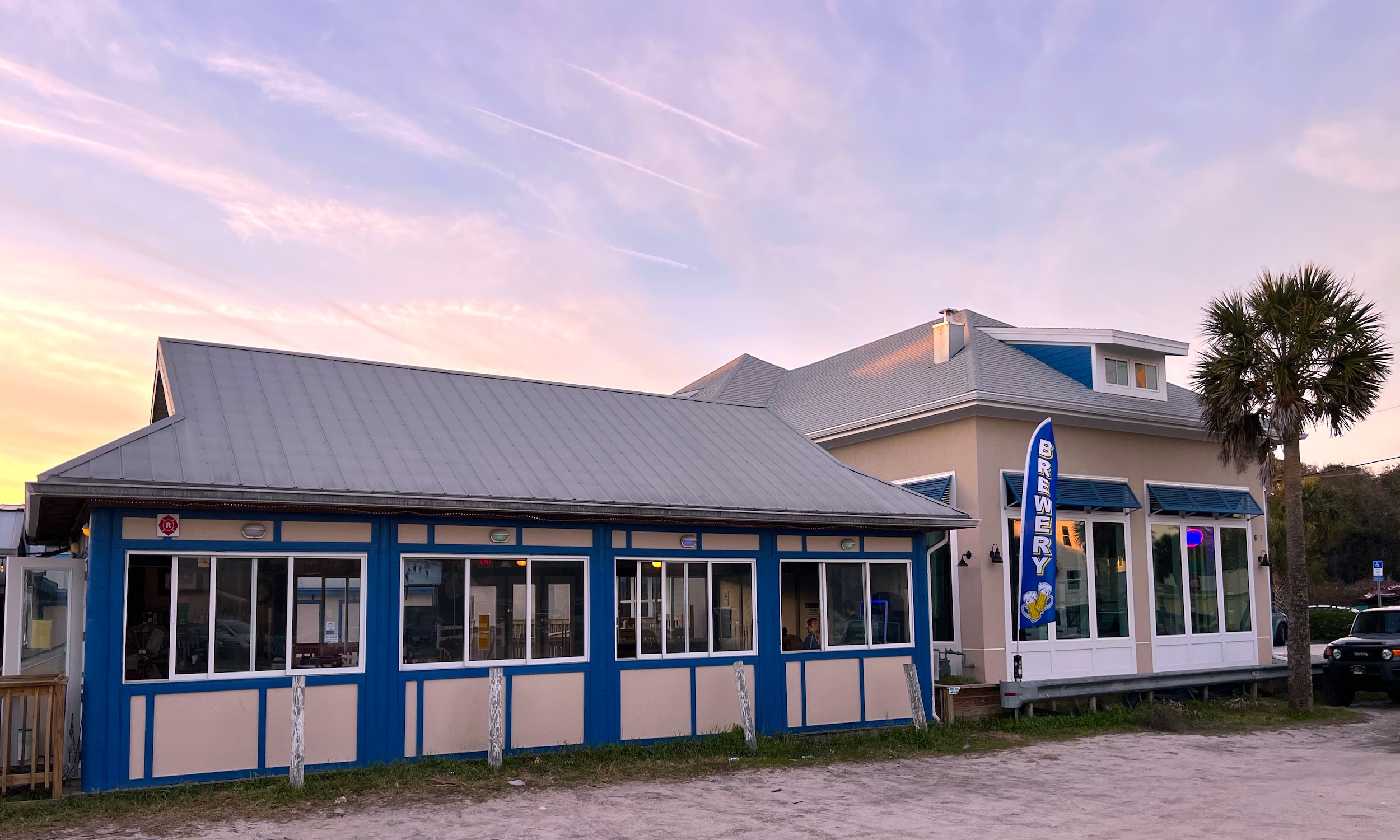 Bring your sandy feet with you for brews just off the beach.
If you'd like to learn more about St. Augustine's beer scene, check out the full list of local bars and pubs.