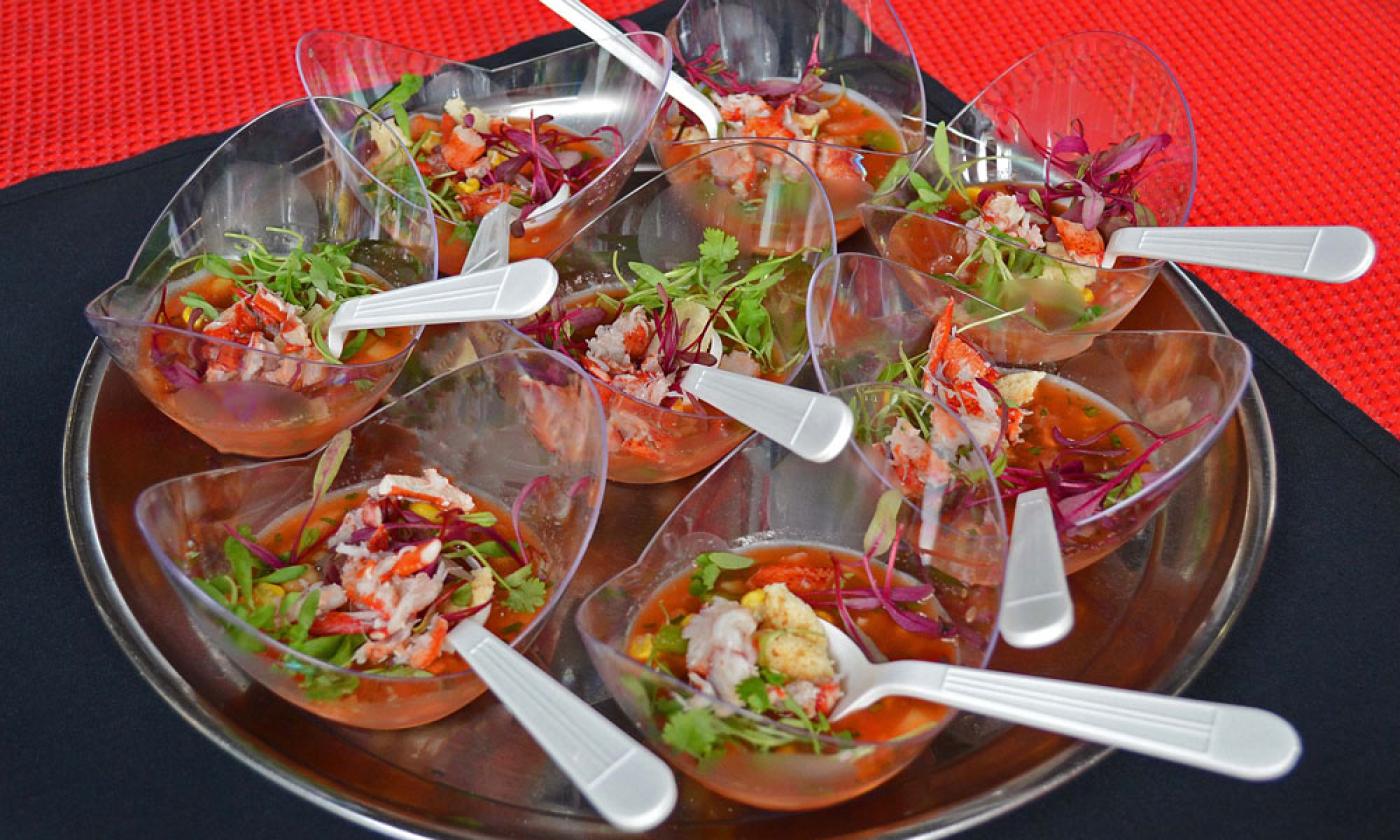 Sunday, April 30, 2023 | 11 a.m. - 4 p.m.
The annual outdoor food festival featuring "tastes" from over 25 participating St. Augustine restaurants, A Taste of St. Augustine will be held on Sunday, April 30, 2023, at the St. Augustine Amphitheatre. There is live music all day long and plenty of fun activities for children. EPIC Behavioral Healthcare produces the event annually, and all proceeds go to this community-based non-profit organization.
This will be the 25th Annual "A Taste of St. Augustine," and this event has grown to be one of the city's premier annual offerings. Visitors can sample delicious tastes from the area's restaurants and can vote for the coveted "People's Choice" award. A team of food service professionals determines the winners in the categories of Best Family, Best Ethnic, Best Upscale, Best Dessert, and Best Beverage.
Vacationers and locals can taste the day away at this fun, family-friendly outdoor festival. A special Race to the Taste 5K will raise money for Epic and give runners free access to the festival with their registration. There will be live bands performing all day long. Please note that pets are not allowed at this festival.
Admission: $5 per person and taste tickets are $1 each with restaurants charging between 1 and 5 tickets per taste. Free parking is available at the Amphitheatre.
When: Sunday, April April 30, 2023, from 11:00 a.m to 4:00 p.m.
Where: The St. Augustine Amphitheatre is located at 1340C A1A S. in St. Augustine FL 32084.
All proceeds from A Taste of St. Augustine benefit EPIC Behavioral Healthcare. EPIC Behavioral Healthcare was established in 1973 as a community-based non-profit organization. Licensed by the Florida Department of Children and Families, EPIC was created to provide substance abuse prevention, intervention, outpatient treatment and aftercare services.
Here are the participating restaurants scheduled for 2022. We will update them for 2023 as soon as the information is released.
Admission | Ticket Prices
| Option | Price |
| --- | --- |
| Admission - Adults | $5 |
| Children 12 and under | FREE |
| Taste Tickets | $1 |
Have a Question?