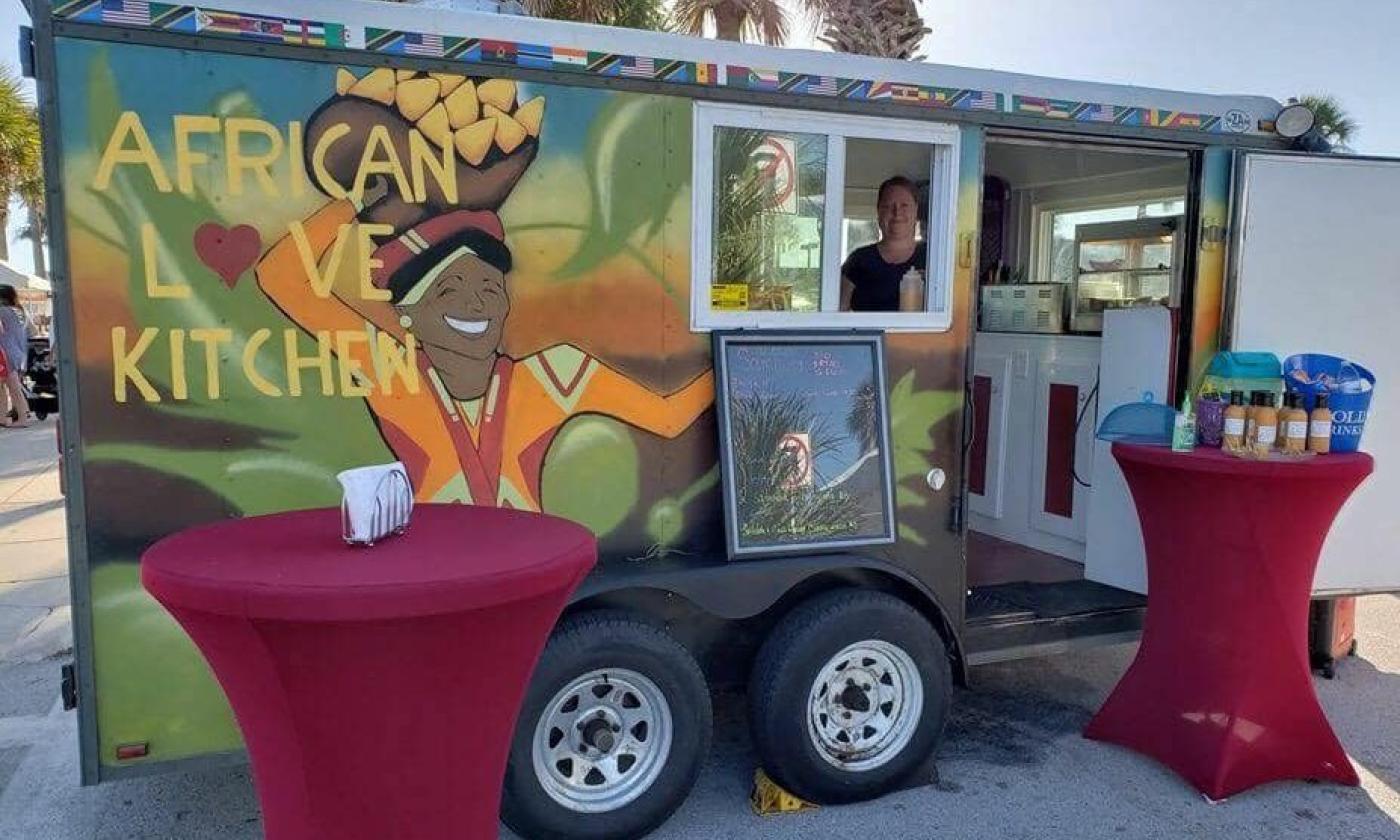 African Love Kitchen
Authentic Tanzanian foods that let every guest visit Africa with every bite.
African Love Kitchen specializes in Authentic Tanzanian Cuisine that is artfully created by Chef Ibrahim Mahem. Guests can visit his homeland of Tanzania in every bite. They can be found at local events in St. Augustine, and are available for private events, weddings, markets, and festivals. 
They can often be found at Marina Munch near downtown St. Augustine.   To see where they are, visit their Facebook Page