Ancient City Brunch Bar
Across from Trinity Parish Church
210 St. George Street, St. Augustine, 32084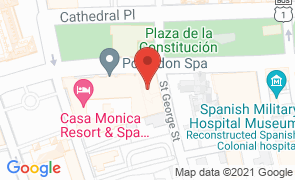 Hours
of Operation
Sun - Sat:
7:30 am - 3:30 pm

Every day, Ancient City Brunch Bar offers coffee, tea, pastries, meat pies, and their brunch in a box. Located at 210 St. George Street in the heart of St. Augustine's Historic Downtown, Ancient city Brunch Bar opens at 6:30 a.m. and stays open to 3:30 p.m., seven days a week.

In addition to their daily items, Ancient City Brunch Bar offers weekly specials made from locally sourced foods, such as an egg frittata sandwich, quiche, and a vegan option. Their brunch are a fun way to share a meal. Each serves at least two, and each has the customer's choice of a food from one of the five major food groups: a protein, a dairy, a fruit, a vegetable, and a grain.

Ancient City Brunch Bar caters and can host private brunches at their location, or wherever anyone wants to dine.

No Reviews Yet...

Be the first to Review Ancient City Brunch Bar!




Things to Do
Near Ancient City Brunch Bar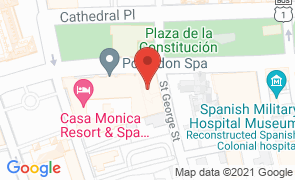 Ancient City Brunch Bar
Across from Trinity Parish Church
210 St. George Street, St. Augustine, 32084
Hours
of Operation
Sun - Sat:
7:30 am - 3:30 pm