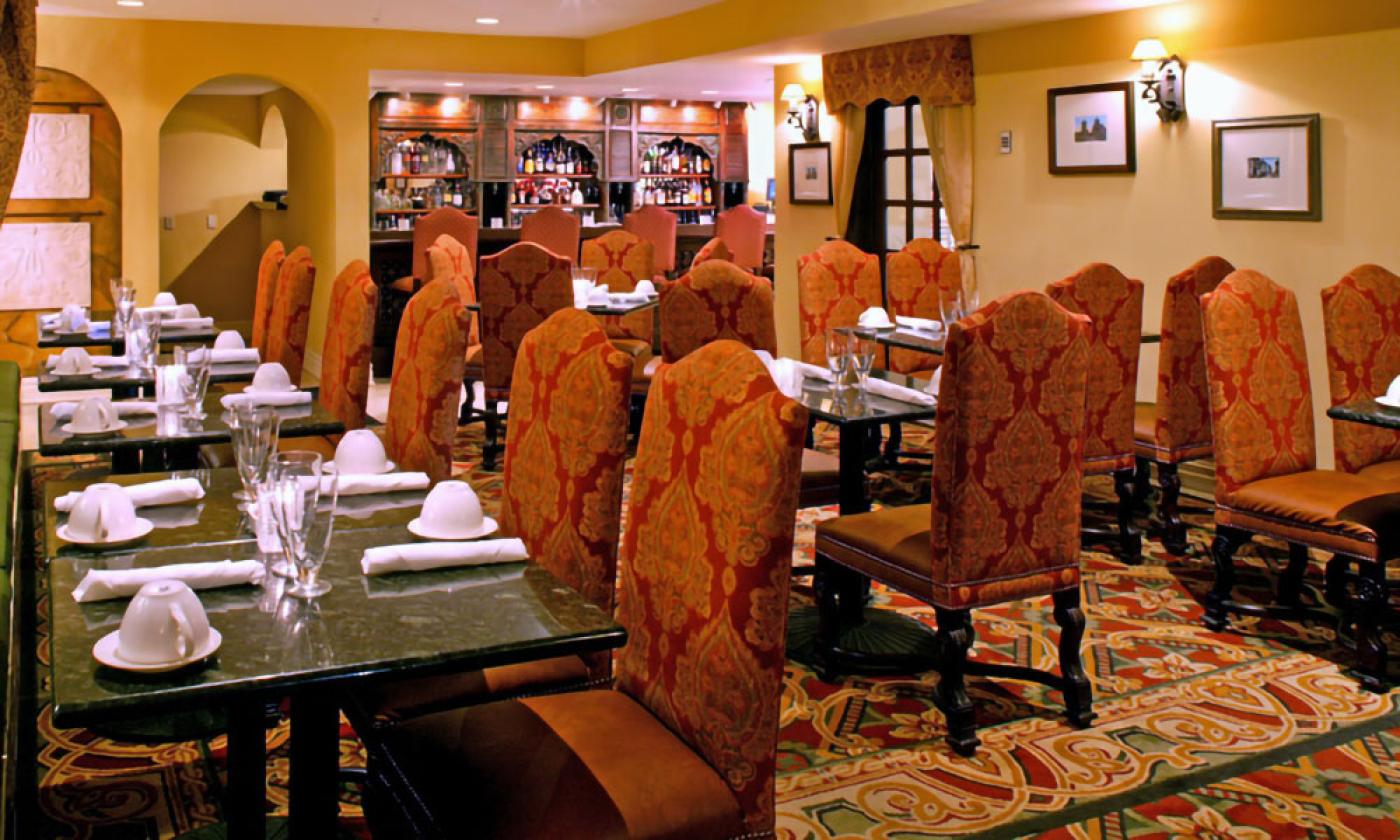 Mon - Fri:
7:00 am - 10:00 pm, 4:00 pm - 11:00 pm
Sat - Sun:
7:00 am - 12:00 pm, 4:00 pm - 11:00 pm
Breakfast served 7 - 11 on weekdays and 7 to Noon on Saturday & Sunday
Avilés Restaurant & Lounge is located in The Hilton Historic Bayfront Hotel in St. Augustine, Florida. This fine-dining restaurant offers a variety of dining choices, combined with a Spanish-style atmosphere. The menu is a fusion of traditional dishes of Spain, France, Asia, and the Mediterranean. Avilés Restaurant & Lounge is open for breakfast, lunch, and dinner seven days a week.
The tone of the restaurant is set by the lavish décor, featuring black marble tables and Spanish-inspired high-back chairs. Their menu has been crafted by an award-winning chef and emphasizes freshness and quality. The restaurant welcomes any kind of special celebration.
Avilés Restaurant also offers complete banquet facilities and catering.
Mon - Fri:
7:00 am - 10:00 pm, 4:00 pm - 11:00 pm
Sat - Sun:
7:00 am - 12:00 pm, 4:00 pm - 11:00 pm
Breakfast served 7 - 11 on weekdays and 7 to Noon on Saturday & Sunday