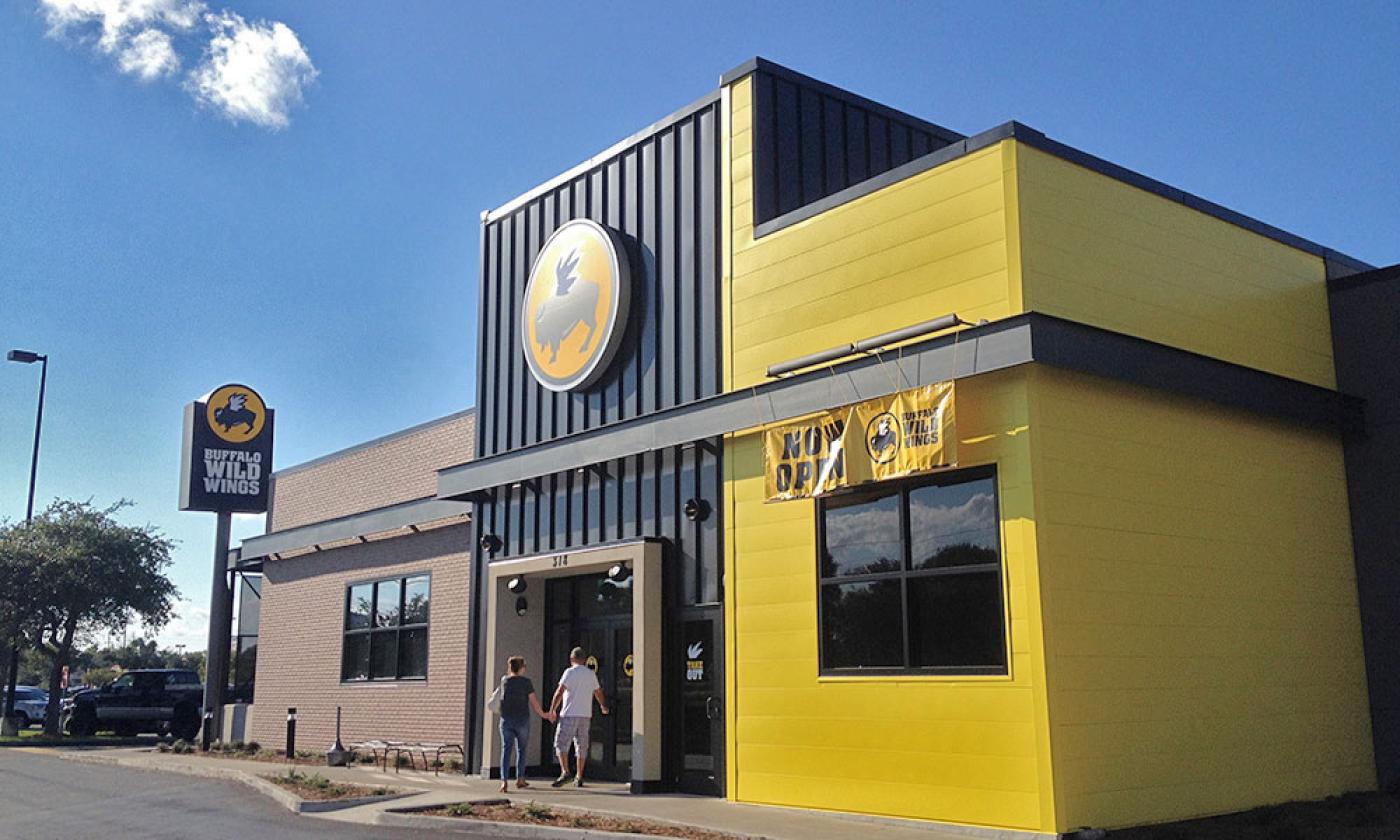 Mon - Sun:
11:00 am - 11:00 pm
Buffalo Wild Wings, a national sports bar chain, offers guests the ability to watch any major sporting event. Famous for their wings, Buffalo Wild Wings prepare both traditional and boneless options and 16 sauces ranging from mild (Sweet BBQ) to wild (Blazin.). In addition to wings, Buffalo Wild Wings offers burgers, flatbreads, wraps, sandwiches, and shareable appetizers.  
There are 47 TVs and two projectors in the Buffalo Wild Wings restaurant. Guests can keep track of various sporting events, and even play trivia against other tables on one of the many televisions.
Here in St. Augustine, Buffalo Wild Wings has over 25 beers on tap and plenty of time to enjoy them with Happy Hour on Monday through Friday from 3:00 - 6:00 p.m. and again from 9:00 p.m. to midnight.
Buffalo Wild Wings is located at 318 SR 312 in St. Augustine, FL 32086.
Mon - Sun:
11:00 am - 11:00 pm