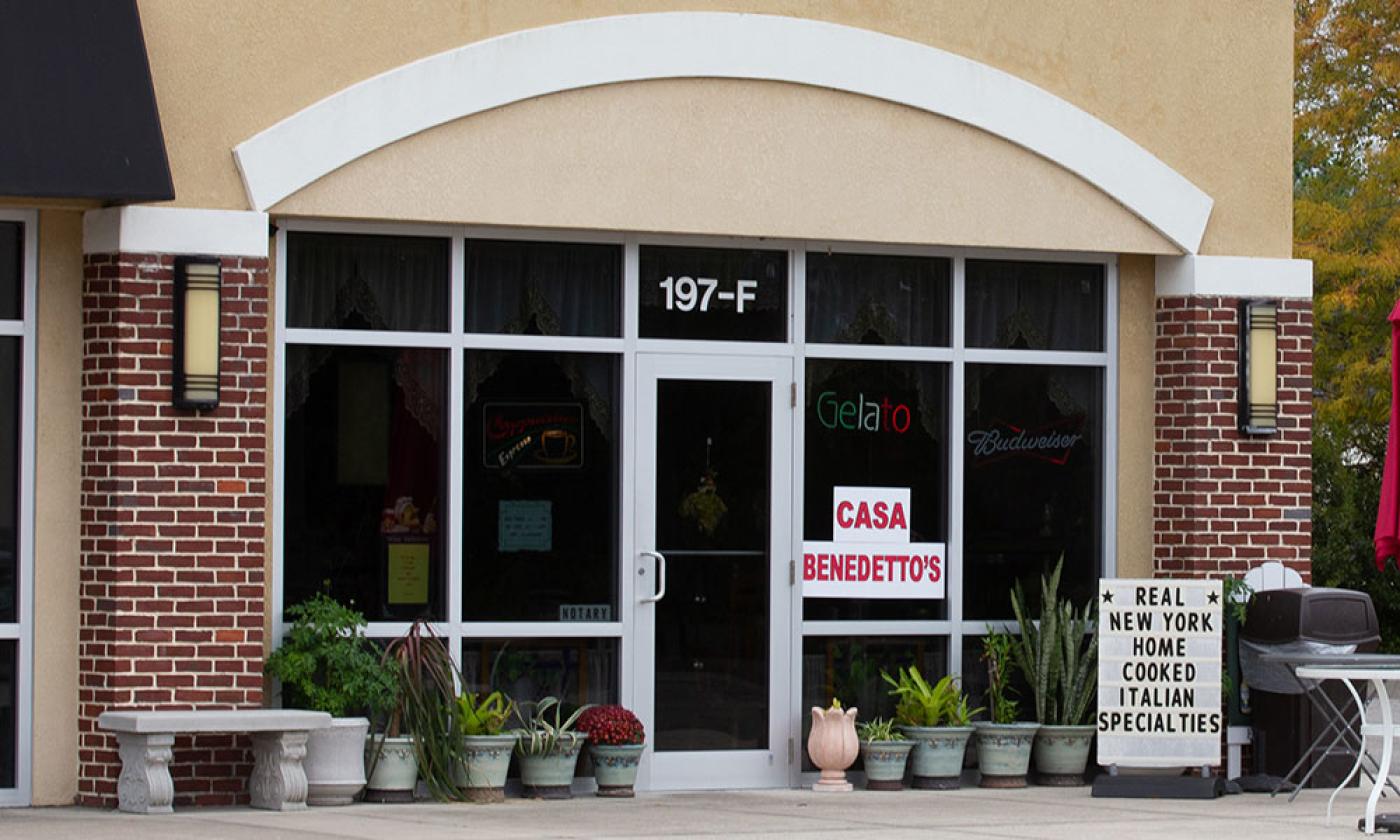 Mon - Thu:
12:00 pm - 8:00 pm
Fri - Sat:
12:00 pm - 9:00 pm
Casa Benedetto's Ristorante has opened at their new location, 197 Blackford Way, Unit F, St. Augustine.
Casa Benedetto's Ristorante offers traditional authentic homemade Italian cuisine carefully prepared from old family recipes. Popular specialties include brasiole, chicken cacciatore, rice balls, homemade manicotti, zuppa de peche, scungilli salad, veal sorrentino, chicken marsala, fettucini alfredo, and penne a la vodka.
Casa Benedetto's offer a wide variety of homemade desserts, including tiramisu, cheesecake, Italian cookies, chocolate mocha cake, cassata parfait and cannoli. Casa Benedetto's also offers gelato and sorbet. Espresso and cappuccino are available as well.
Mon - Thu:
12:00 pm - 8:00 pm
Fri - Sat:
12:00 pm - 9:00 pm