Mon - Sun:
8:00 am - 5:00 pm
This business is permanently closed.
One of the most popular delis sandwich shops in St. Augustine for over 30 years, the Cheese Wheel & Sandwich Board moved to this location on King street in 2014. While no longer a deli, they still serve sandwiches made the way locals and visitors have enjoyed for years, and they've expanded to include other sandwiches, salads, and sides. In addition, they now serve breakfast from 8:00 to 11:30 a.m.
Each of the Cheese Wheel's signature Ryder sandwiches are served on open-topped Arabic bread with cheese, lettuce, tomato, mayo, and their special dressing — and come with a choice of meats, sandwich salads, or vegetarian options. In addition to the Ryder sandwiches, The Cheese Wheel and Sandwich Board is known for their excellent onion rings and other sides and appetizers, salads, hot and cold sandwiches served on a choice of breads, and generous dessert treats,
For breakfast, The Cheese Wheel and Sandwich Board serves omelets, breakfast plates, and breakfast sandwiches. This restaurant continues to please guests with reasonably priced, deliciousfood, and free parking — at 223 W. King Street in St. Augustine, just a couple of blocks off Route One. Dine in, order a meal to go, or ask them about catering your next breakfast or lunch meeting. To order, call them at (904) 824-8286.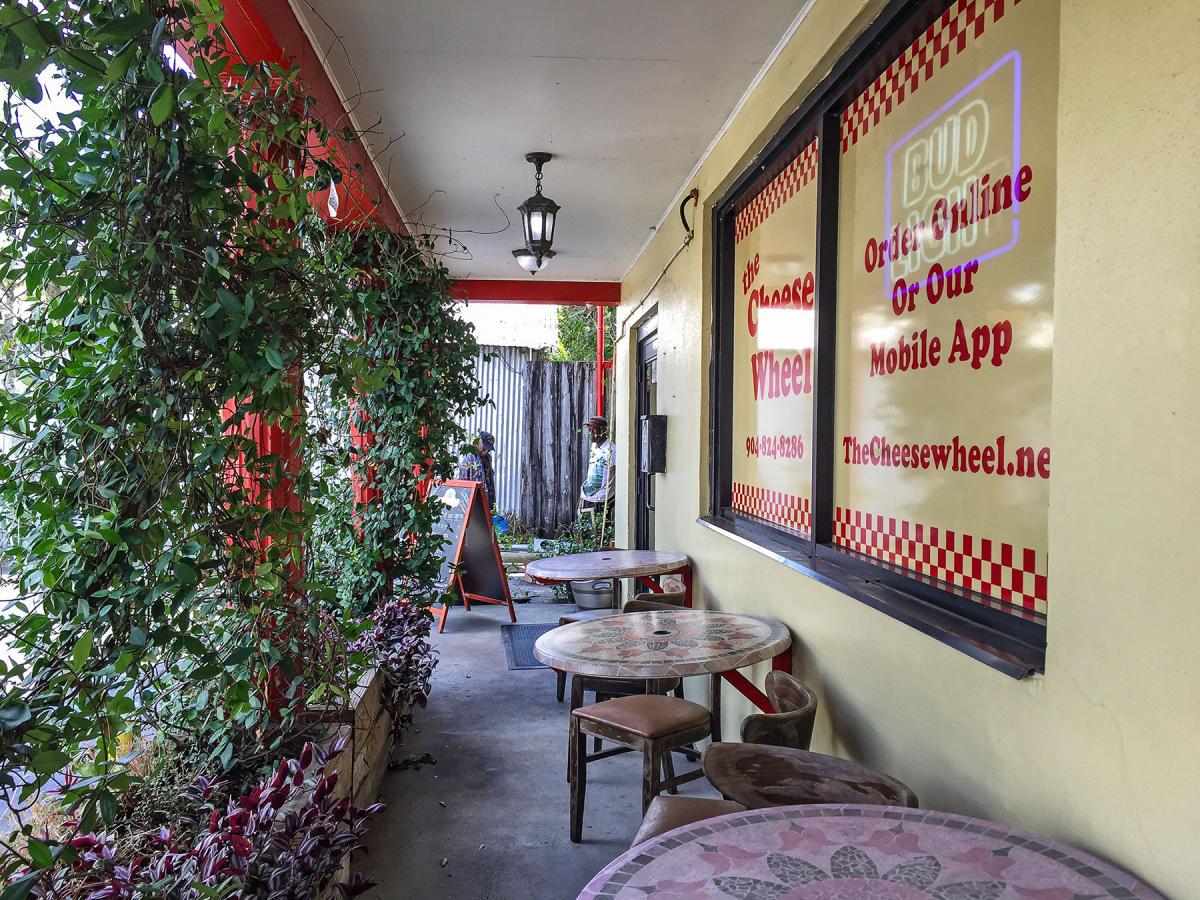 I