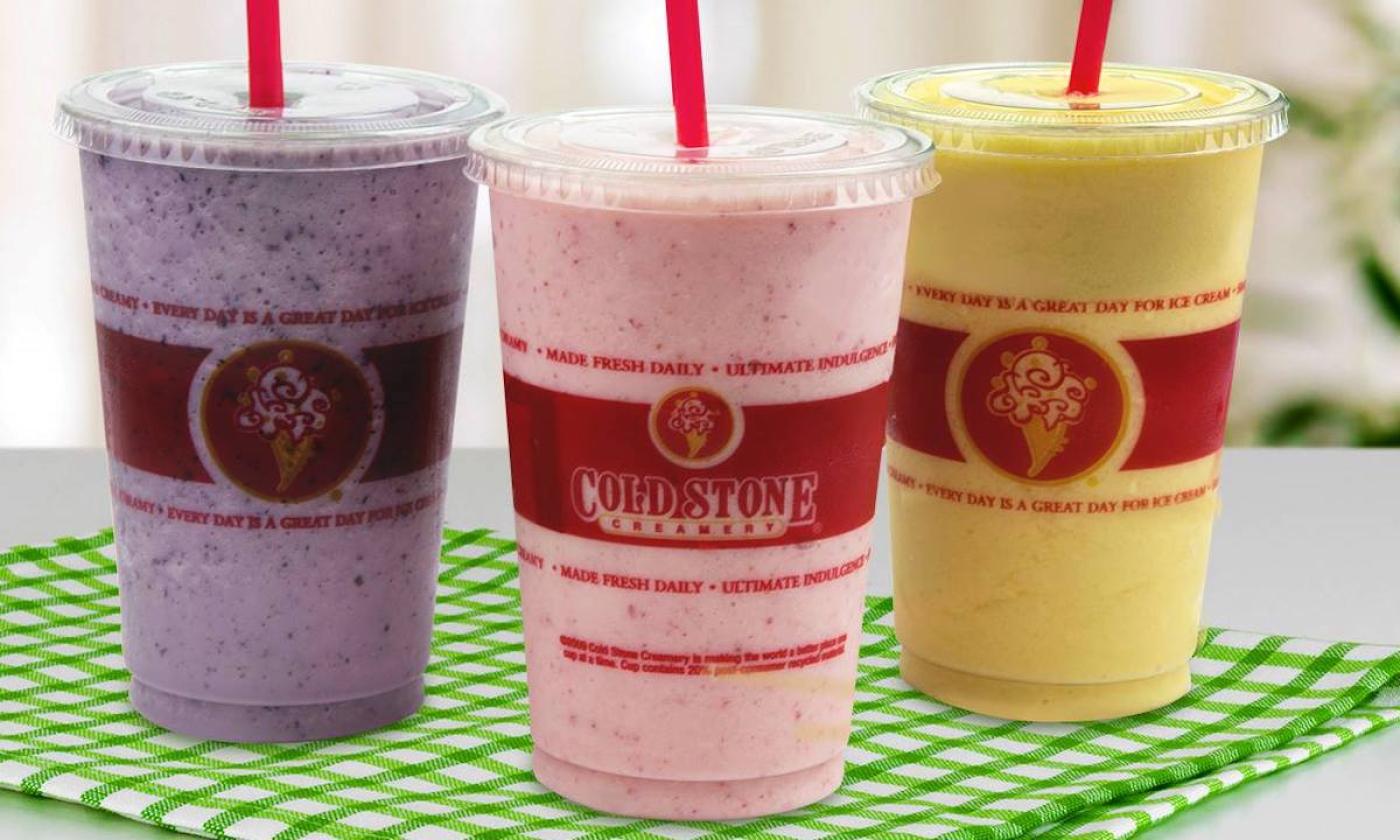 Mon - Thu:
12:00 pm - 9:30 pm
Cold Stone Creamery uses a slab of frozen granite stone to freeze fresh ingredients into ice cream. Customers pick from an assortment of ingredients to customize their flavor profile before watching their frozen treat form before their eyes.
In addition to custom ice cream, Cold Stone Creamery offers other frozen treats. Guests can purchase ice cream cakes, shakes, and smoothies. Cold Stone's soy milk alternatives and sorbet selection allow guests with dietary restrictions to enjoy a nostalgic ice cream cone or milkshake with their friends and family.
Flavors and mix-ins vary from store to store, but the flavor combinations at Cold Stone Creamery are seemingly endless. Popular flavors include classic cookie dough, s'mores, and cake batter.
Another location in St. Johns County is Cold Stone Creamery — Fruit Cove.
Mon - Thu:
12:00 pm - 9:30 pm