Cousteau's Waffle and Milkshake Bar
Near the corner of Hypolita and Charolotte Streets
15 Hypolita Street, St. Augustine, 32084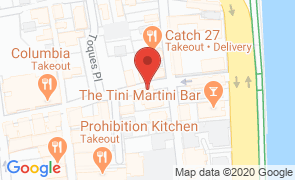 Hours
of Operation
Sun - Thu:
10:00 am - 10:00 pm

Fri:
10:00 am - 11:00 pm

Sat:
9:00 am - 11:00 pm

When craving a sweet and decadent treat, drop by Cousteau's Waffle and Milkshake Bar. Those familiar with true Belgian waffles may have heard that the superior waffles are Liege Waffles, made with rich, brioche-like dough, laced with half-melted chunks of pearl sugar. Liege waffles with their chewy texture are delicious on their own. They are listed on the menu as "Unpaid Intern."  Guests can also purchase Waffle Bites by the whole or half dozen.

Those who crave a bit more flavor can opt for Cousteau's waffles topped with ice cream, honey, marshmallow, Bourbon whipped cream, fresh fruit, and more. Waffles on the menu include the Whirlybird, topped with cinnamon apples, vanilla ice cream, caramel, and bourbon whipped cream, and the Life on Mars, topped with coconut ice cream espresso whipped cream, mocha drizzle, and toasted coconut.

Cousteau's hand-spun milkshakes start with fresh soft serve ice cream and any of the same toppings and flavors offered for the waffles. Additional milkshake flavors include The Calypso (a key lime pie in a milkshake) and the Papa Steve (a blackberry cheesecake shake).

For great flavor and a bit of energy while walking St. Augustine's historic district, for a late breakfast, or for a late-night dessert, visit Cousteau's Waffle and Milkshake Bar at 15 Hypolita St.

No Reviews Yet...

Be the first to Review Cousteau's Waffle and Milkshake Bar!




Things to Do
Near Cousteau's Waffle and Milkshake Bar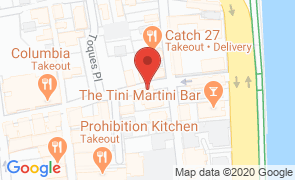 Cousteau's Waffle and Milkshake Bar
Near the corner of Hypolita and Charolotte Streets
15 Hypolita Street, St. Augustine, 32084
Hours
of Operation
Sun - Thu:
10:00 am - 10:00 pm

Fri:
10:00 am - 11:00 pm

Sat:
9:00 am - 11:00 pm