Culver's of St. Augustine
Next to Race Trac Fuel Stop
3433 US Hwy 1, St. Augustine, 32086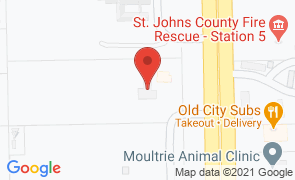 Hours
of Operation
Sun - Sat:
10:30 am - 10:00 pm

Whether Culver's of St. Augustine is preparing a burger to order or scooping a batch of the flavor-of-the-day custard, the team wants one thing: to make guests happy. With small-town Wisconsin roots, the Culver's crew delights in the small moments, practices kindness, and goes the extra mile to do the right thing for friends, neighbors, and visitors.

Culver's was named the #3 restaurant chain according to Restaurant Business in 2018, and, it ranked 4th overall in the quick service category among millennials. The frozen custard won the 2019 top honors in a quick service restaurant study by Market Force.

No Reviews Yet...

Be the first to Review Culver's of St. Augustine!




Things to Do
Near Culver's of St. Augustine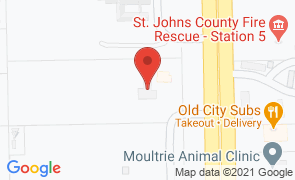 Culver's of St. Augustine
Next to Race Trac Fuel Stop
3433 US Hwy 1, St. Augustine, 32086
Hours
of Operation
Sun - Sat:
10:30 am - 10:00 pm