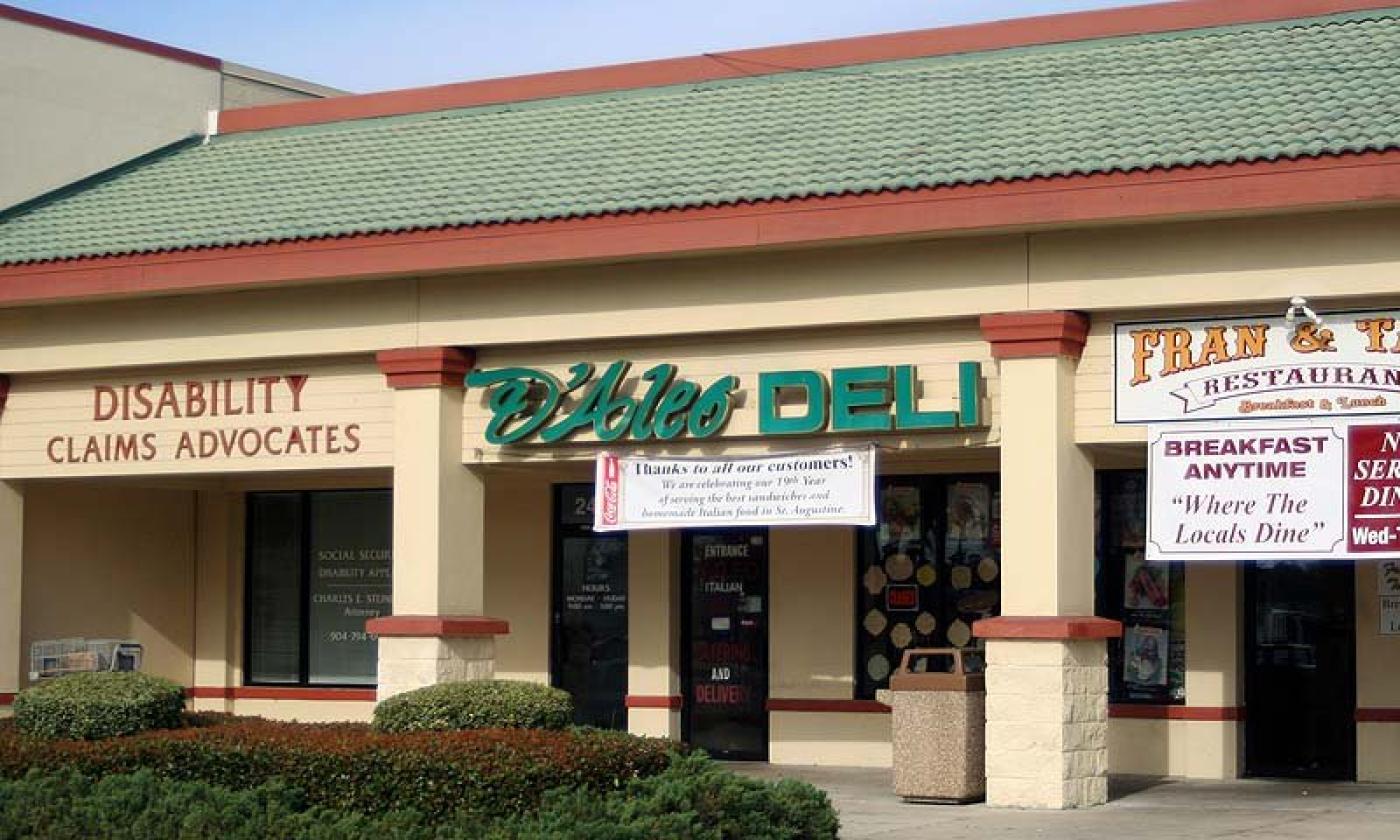 Mon - Fri:
9:00 am - 6:00 pm
D'Aleo Italian Deli makes and serves Italian subs, just like the ones found in the best deli's up north. This mom and pop style deli is family friendly and serves fresh quality ingredients in all of their menu items. Customers rave about their good food, and locals return again and again for more.
The house special is the prosciutto, mozzarella, olive oil and tomato sandwich, and some local favorite menu items include hot pastrami, and any variety of parmigiana: veal cutlet, chicken, or eggplant.
In addition, D'Aleo's is an Italian grocery and deli, offering a large variety of meats, cheeses, fresh breads, and desserts in addition to their homemade Italian dishes, served hot or frozen.
D'Aleo Deli also offers catering services, offering both hot and cold dishes, from antipasto salad to homemade lasagna.
Mon - Fri:
9:00 am - 6:00 pm