Frisky Cat Cafe
Next to TJ's Smoke Shop
1092 S Ponce De Leon Blvd, Saint Augustine, 32084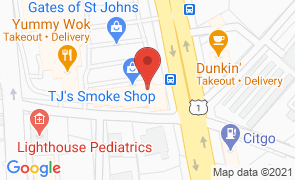 Hours
of Operation
Sun:
12:00 pm - 5:00 pm

Mon - Tue:
Closed

Wed:
11:00 am - 6:00 pm

Thu:
11:00 am - 7:00 pm

Fri:
11:00 am - 6:00 pm

Sat:
10:00 am - 5:00 pm

A nonprofit cat rescue, play with furry feline friends at Frisky Cat Cafe in St. Augustine, Florida. Enjoy cats for a $10 donation per person, per hour to help Small Lives Matter Kitten Rescue provide medical care and housing for the felines until they are adopted. Smoothies, locally roasted coffee, wine, beer, and pastries can also be purchased at Frisky Cat Cafe.

On Wednesday evenings and Saturday mornings, they host kitten yoga. 

No Reviews Yet...

Be the first to Review Frisky Cat Cafe!




Things to Do
Near Frisky Cat Cafe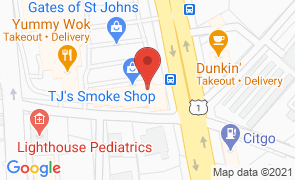 Frisky Cat Cafe
Next to TJ's Smoke Shop
1092 S Ponce De Leon Blvd, Saint Augustine, 32084
Hours
of Operation
Sun:
12:00 pm - 5:00 pm

Mon - Tue:
Closed

Wed:
11:00 am - 6:00 pm

Thu:
11:00 am - 7:00 pm

Fri:
11:00 am - 6:00 pm

Sat:
10:00 am - 5:00 pm